My sincerity to you , love.



I just reached home at abt an hour ago ?
was busy surfing the nets while waiting for my pictures to be uploaded into photobucket.
anws , today nd celebration was alright :/
not much activity , just some talks , shows .. stuffs .

We ended school at ard 9am+ ?
headed down with raymond and the rest to anderson primary school to eat ,
Hahahas , their food are way cheaper than our school .
our school food are seriously DAYLIGHT ROBBERY!
it can cost up to $4++ k ?
so , slacked at anderson pri for awhile and ltr ..
raymond , sheryl and me headed to amk hub for moviee .
met up with qinghai too .
watched ' Gi Joe '


ratings : 8 / 10
it totally WORTH a watch lah!
Not money wasting , so dont worry :D

after movie , walked ard den headed home while raymond and qinghai went for bbq.
:/ gonna be a boring fri today .
hahahas , but nvm .
cas shall be a good girl and stay home on a friday night :]]
tho , i do feel like going out at night .
but doubt geo is free / willing to go clarke quay with me.
i wont deny , the urge for clubbing is thr :/

anws , here are the pic on bro's birthday .
kinda overdue .. cause of my internet problems.
Oh wells :]
hahahas .


Bro's cake , was trying to snap a pic of it and he moved.
but the effect turns out rly nice :]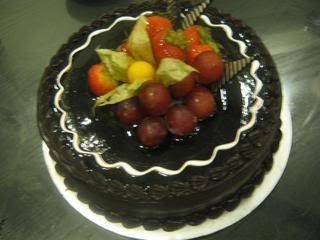 16th boy with his cake.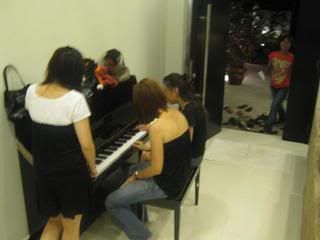 Nana's mum playing happy birthday song for bro.


candid shots.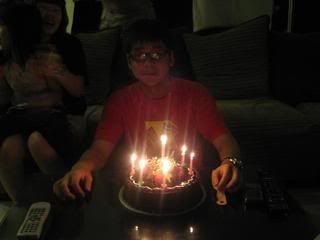 Hope u enjoy ur birthday bro !


daddy giving bro a birthday kiss.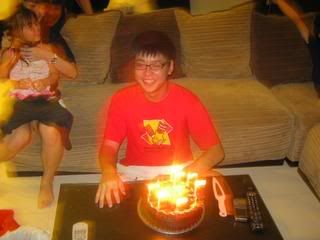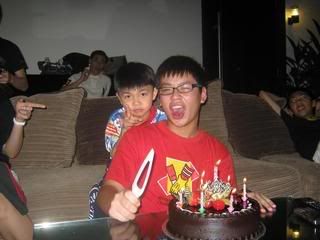 Nana's bro and bro.


our three lil cousins.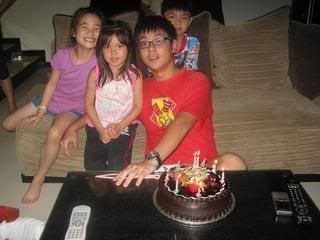 I just bathed finish.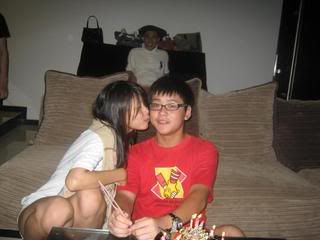 Certainly not missing out my birthday kiss for bro.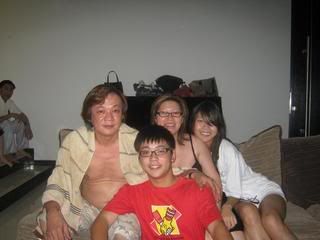 Lovely family ♥


Birthday wish :]]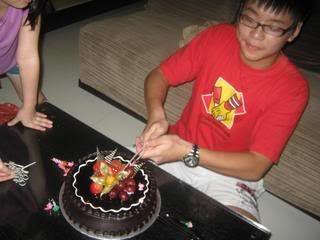 mum and geo .

alrights , and next will be the pic taken today :D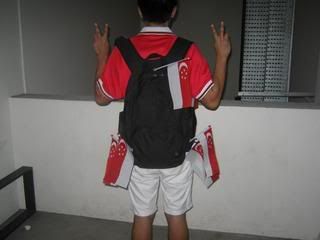 a pure and true singaporean behaves like this :]
hahahas!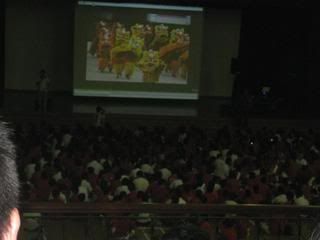 during the talks.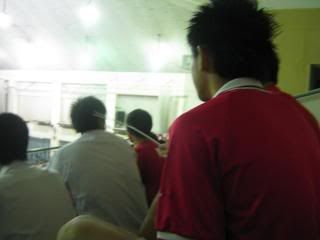 snap shots.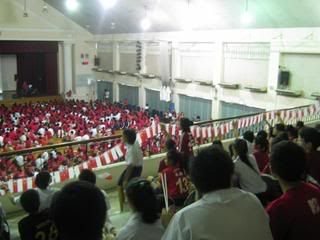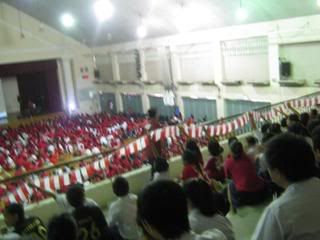 sec 5 ...
VS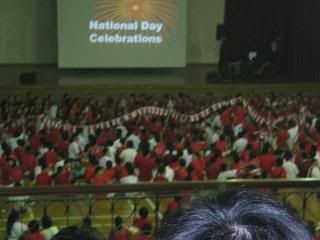 Sec 1.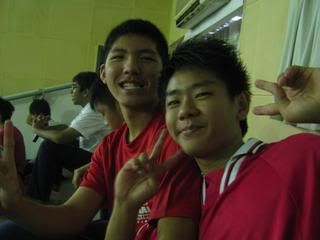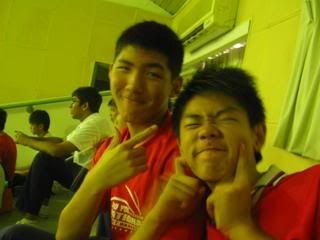 Bingyao and raymond.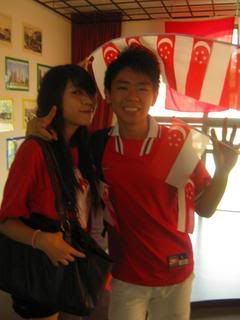 CAS ; RAYMOND :]]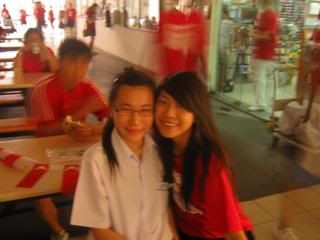 My bestfriend ♥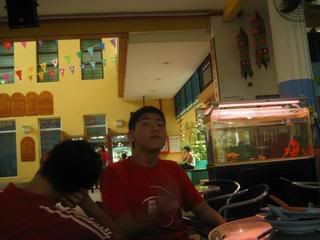 bingyao's jiao bin!


serious .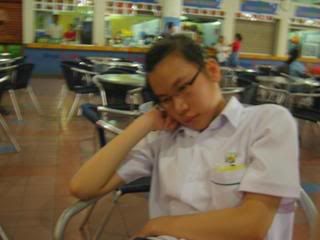 emo-ing?


The guys.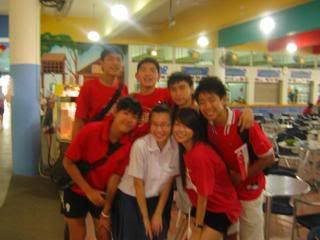 sheryl damn AA can?
all wear red , she wear white.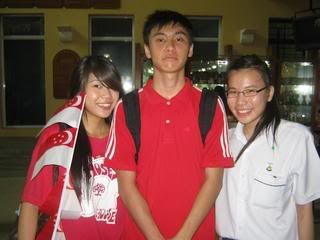 cas , steven and sheryl.


COUNT THE NUMBER OF GUY IN THE PIC !
make a guess :]]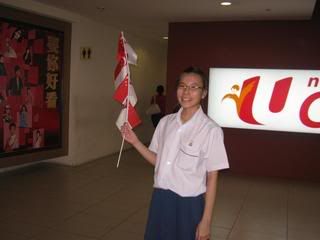 sheryl love love !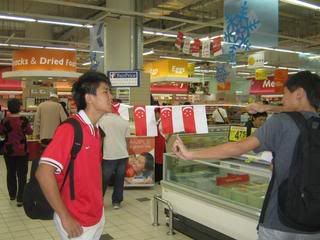 raymond and qinghai fooling ard in NTUC.
lols !

Lastly ,


Happy national day , singapore.

GOTTA go catch a nap now ,
stay tune (:

LOVES CAS ♥