Today was fun.



Alrights , i just finish blog hopping :]
Lols .
So i decided to blog since bro is watching michael jackson's concert.

Recieve a call from boyf this morning as i was suppose to meet him and his sister at 10:10 i think ?
He called at 9:30 and i ans the phone .
he was like ' haven wake up ?'
and i replied ' I 8:20 then wake up.'
and he said ' its alr 9:30 ! '
LOLS !
I didnt even remember myself stopping my alarm clock !
hurried wake up , changed and went down to market to meet them .
whew ~

so after our breakfast , off we went to kranji .
took a shuttle bus to frog farm .
Have you ever heard of frog farm ?
seriously , i dont care what you guys think .
may it be mountain tortoise or a dumb fool .
but in my 17th years of life ,
i only knew that singapore have crocodile farm ..
BUT i didnt knew there's frog farm okay !
lols .
and i just found out that singapore has goat farm too .
wow ~ singapore isnt as boring as i thought .
we have farmers too eh.

Lols ,
walked ard the frog farm ..
and i shall let the pic do the talking now :]]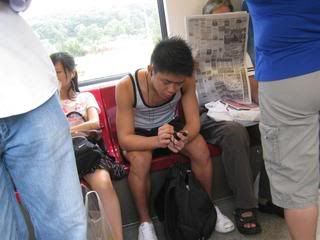 In mrt , took a shot of him ♥


Like this pic of him :]


The first 2 frog we spotted. Guess .. which one is male and which is female :]
actually , i also have no idea ..
but i feel they are couple you know?
look , they seems so loving tgt :]]
awww.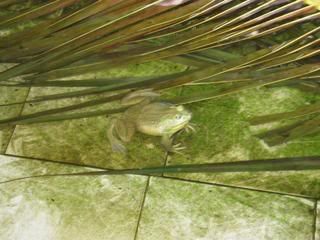 since i go frog farm , i must take many pic of the frogsssss.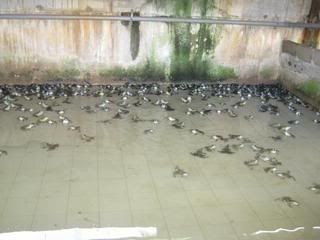 Lots and lots of froggies.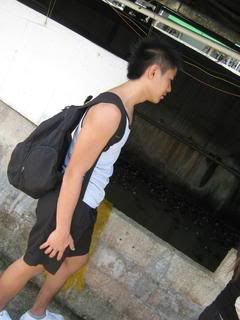 Oh yeah ! and fishes tooo :]


Me playing with fishes.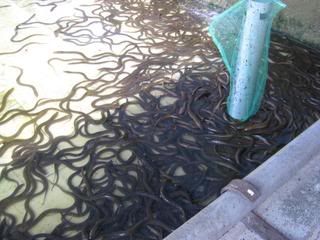 eels too.


spot any frog?


Mark trying to catch the frog.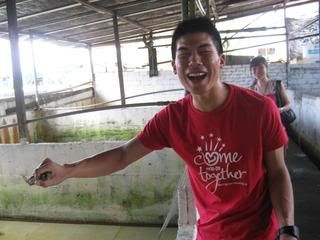 and his expression ... lols !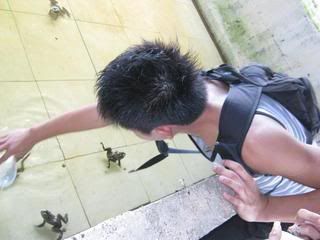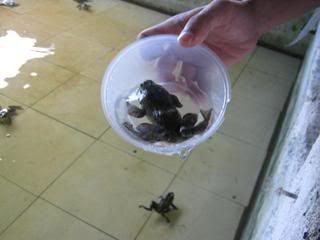 This is just a small one , there's bigger and fatter frog.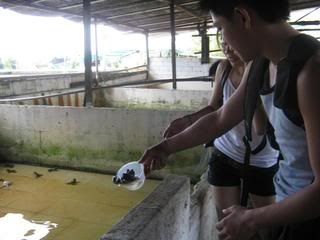 I was super scared okay !


super fun and exciting too :]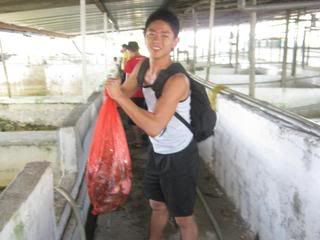 look at these poor frogs in the bag .
Guys , u love eating frog leg porriage right?
Look at the state of them , still want to eat ? :/
its so cruel !!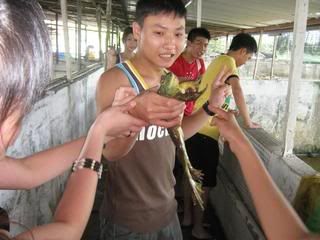 The guys start picking up their courage and hold the frog with their hands.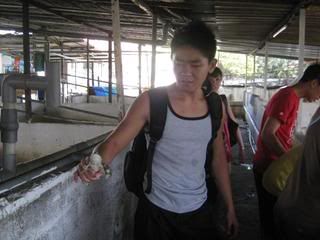 boyf ♥
I learnt something new today !
Hold the frog by it's armpit and it cant jump off :]


LOOK , exact way .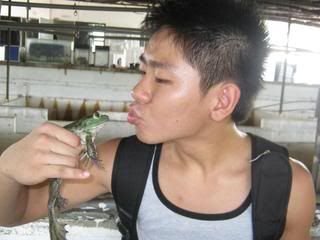 Lols ! lets just imagine if the frog were to stick out it's tongue .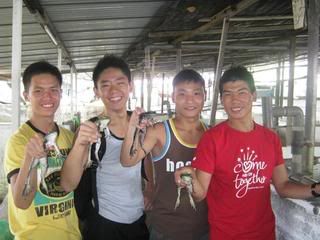 the guys and their frogs.


doris and her boyf.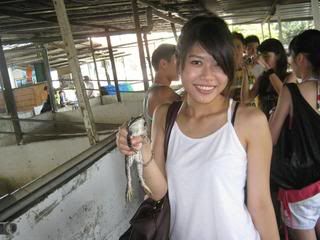 My first touch of the frog.
lols , slimy , soft and jelly-like !
But , overall ... I had a great day :]

so after that , headed to boyf's house .
slacked awhile and den off to grassroots to meet jackson and steven for pool !
:]


TAAADAA :]

and he headed for his bball training while i went home.
alrights , parent's home
stay tune (:

LOVES CAS ♥