Good luck.



Tmr's the start of the big day .
so people , after 5 years of hard work ..
show the cambridge what u've got and do your best yeah .
Goood luck all :D

anws , i didnt go for the fortune teller thing today .
couldnt wake up , remember mum calling me twice ..
and boom , i went deep into my dream land.
until 3pm i woke up .

Boyfriend and steven came to my house so i didnt go jeny auntie house .
The boys studied english while i concentrated on social studies .
I'm going to study alil of english ltr.
and boyfriend cooked today , together with steven .
haha , two chef .
its rare to see boyfriend entering the kitchen you know.
so ... of course i took pictures (:

We watched G.I Joe and then the boys headed home.
and i'm home all alone now.
Booo :(
Me dont like !

Anws , I dont get when some people who airnt that close to a person be so nice .
I'm not referring to anything that happen to me ..
its to someone else , but me as a third party feel like -.-
what the hell is the motive behind this person ?
He/she airnt close to him/her .
why act ? what's the motive?
god.
some people just live being a two-faced huh!

what can i say .... life's a bitch .
haha !

alrights , pictures time.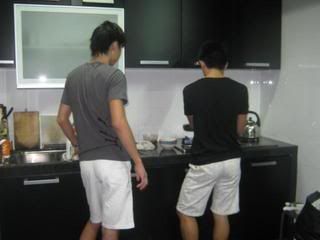 Boyfriend and steven.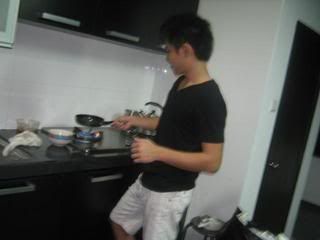 Handsome chef.


(;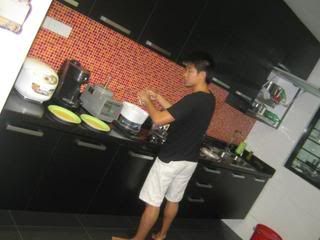 Look , my dear boyfriend being so cute.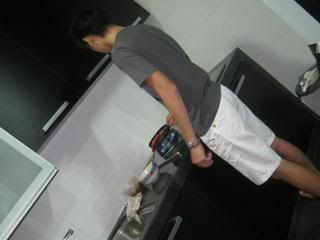 steven self pro-claim that he's not so skinny anymore.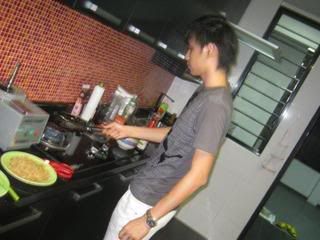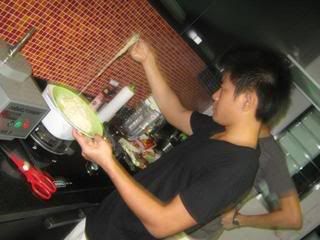 helpful huh ?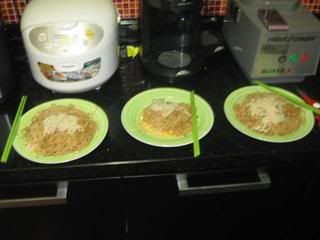 taadaa :)

alrights , shall go read up on my english .
stay tune (:

LOVES CAS ♥