Housework isnt fun.



Have to stay home today .. not that i want to .
but my maid fall sick in the morning , so sick that she couldnt get up from bed even after i wake up .
so i had to do the housework myself .

Firstly i didnt know how or where to start , cause my house was in a super mess up state after
ytd's celebration !
Cooked my own maggie mee .. yummy :P
tho i had stomache after that , but it was all worth it when u taste it.
Plus stomache means all that fatty things in ur stomach is pass out! :p

i added my own ingredients in it , cut 2 baby chilli to make it extra spicy ..
haha (:
its was godlike okay !

After eating , clear up and start sweeping the floor .
omg , i suddenly ask myself why i have dog !
so many fur around , sheesh .
after sweeping , i had to mop the floor .
and there still fur on the flooor :(

fed my poor dog , she seems to be so thirsty .
tsk !
Now i know what its like to be a housewife ,
i decided that i want to e a career woman when i grow up!
its hard core work to do housework okay !

I sweat like dont know what after i sweep the floor ..
and sweat even MORE when i mop the floor , its worst den doing gym .
seriously!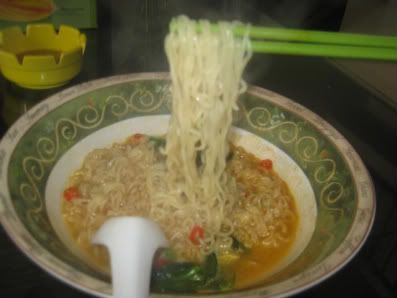 world best maggie .
chef-Casandra Gan :)

gotta go see what else i have to do ..
i hope i dont have to wash clothes! :(
stay tune (:

LOVES CAS ♥