It feels so good to be in the arms of love.



Homed ,
Okay .. im still hesitating if i should be blogging now .
got to wake up at 8am tmr since im going to watch boyfriend's basketball match .
Tho boyfriend ask me to rest instead but one attracting thing abt dear is when he is playing basketball.
teehee :B so im going !

shall cut short on writting .
Went for the NuYou's party at zouk .. & its just BORING.
we went thr just to see some male model competition.
& worst , i couldnt find any handsome male guy .
NOT that im eye-ing for them but i meant , when u say a MALE MODEL ,
u would expect at least some standard in their looks right?
I only found 3 model look which was quite handsome ..
The rest ? they seems to be some uncle in the competition .
geez ~

jumped to movida next & it was FUN ......
hahaha ~
mix with a new friend , vivian (;
nice woman , super friendly .
& i got tipsy after that ,
but overall was ultra fun that night !

Partying with my girls is always fun ;D
But i was also thinking abt boyfriend too , called him & text him while he was alr in lala land .
reached home and drop on my bro's bed , nana said she tried to wake me up to bathe ..
but im alr sleeping .
LOL ~
woke up myself at 4:30am , wasnt dizzy anymore ..
bathed and went back to sleep .

& today , woke up at 9am ..
cause nana & i was suppose reach whampo at 11 for nana hairdo .
But nana just couldnt wake up!!
tsk .
in the end , we left the house at 1+ and cabbed to whampo .
Nana did hair treatment , cut and wash .
next we cabbed to town for SHOPPING !
bought my prom's dress ..
comments were - NICEE ! (:
haha .

went down to james's house later on .
watched boyfriend and the guys mahjong ..
gald boyfriend won $10+ , maybe im the one giving him luck :P
haha ~
went to eat kuay chup & follow by playing pool .
cabbed home after that !

ON THURSDAY NIGHT
cam-whored at home first before leaving house.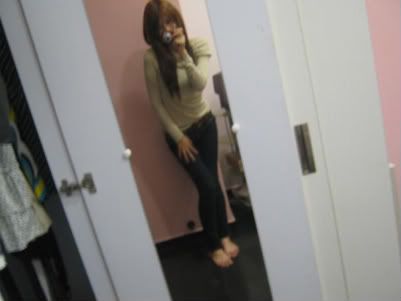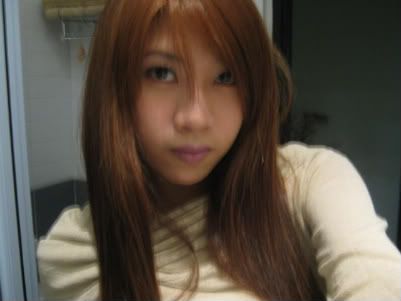 Just finding reason to take photo of my hair k ?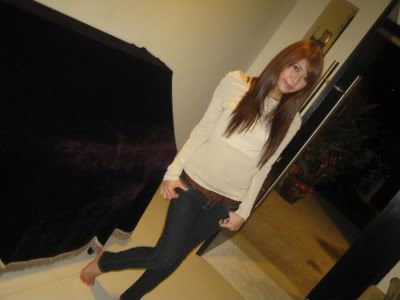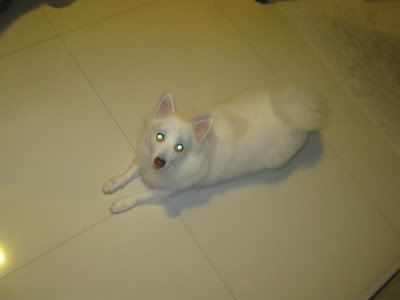 random-ness of my dog .


Like the new lipgloss im using .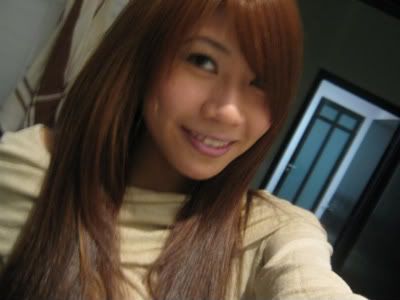 All taken AT HOME.

Zouk


In zouk's toilet.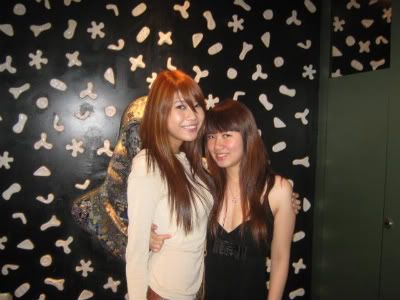 LOVE my miu geo ♥


SKJ is so pink!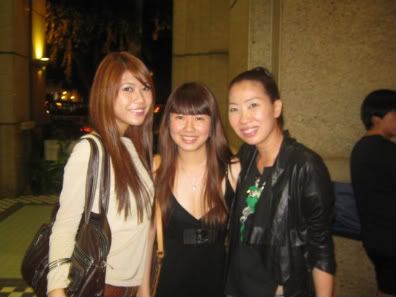 Elson , karen , myself and geo (:
Me , georgina & Pat. Mok.
she's rly friendly (: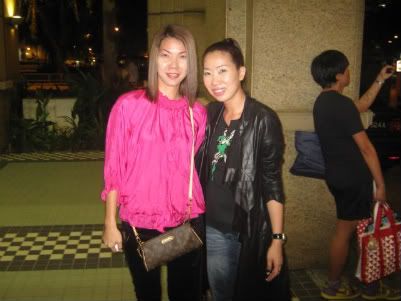 Movida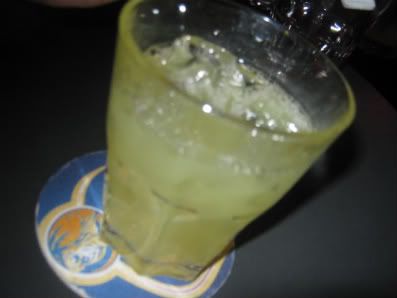 Nice drink!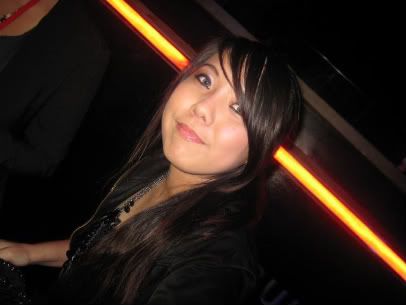 Nana came to find us (:


Karen & Vivian.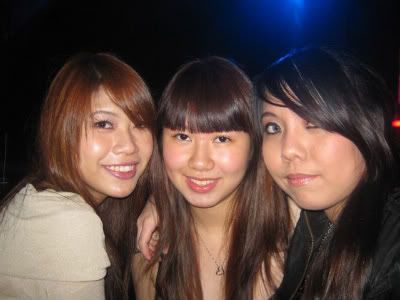 My 2 Love.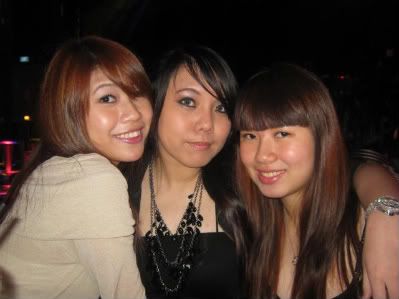 WHICH IS Miu Geo & Miu Nana .


My lovely girls ♥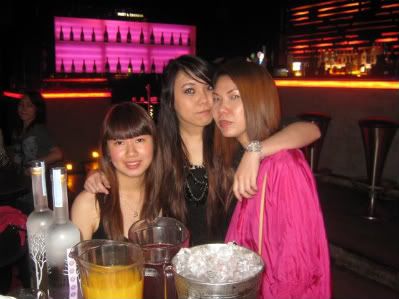 ♥


My precious babes.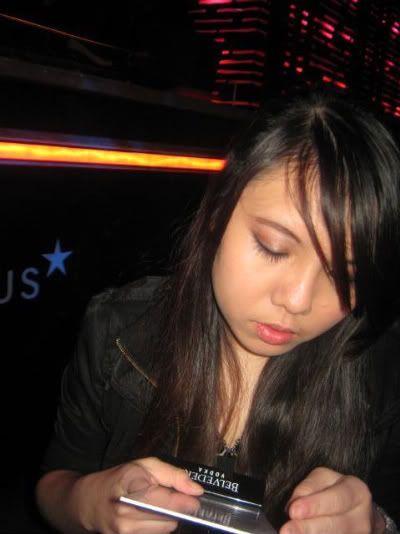 Next , OUR kissing pic.


Geo & me .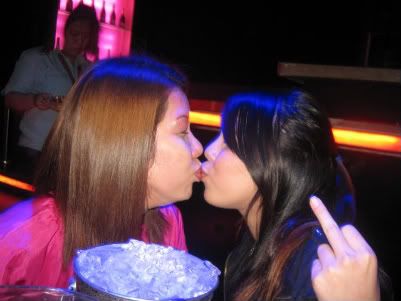 NANA & Karen.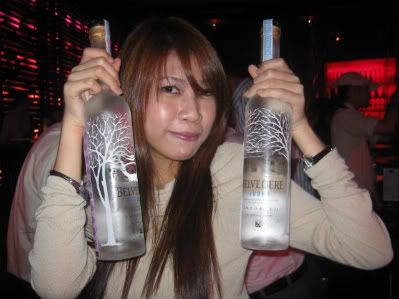 SKJ opened bottle AGAIN.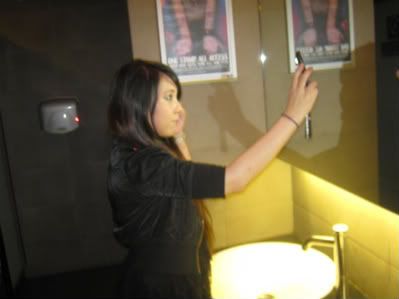 CAMWHORE!!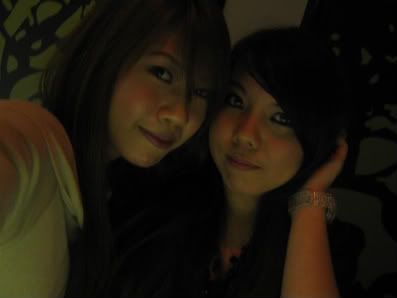 :)


This dish is NICE.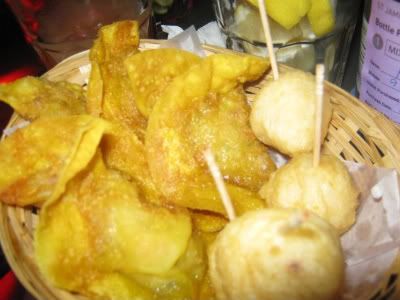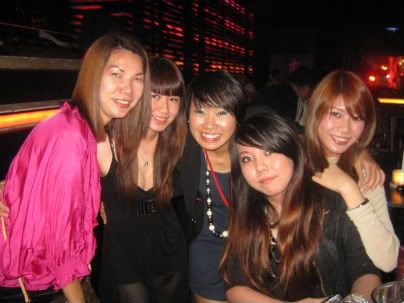 US.


My chio heels.

DANCEFLOOR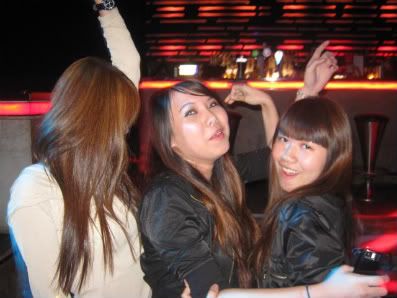 was kind of tipsy during this period.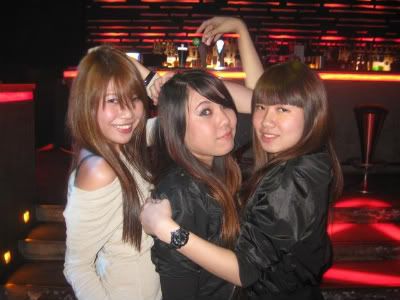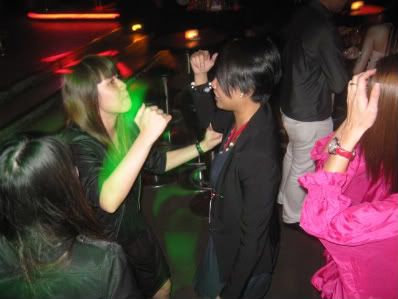 HAHAAHA.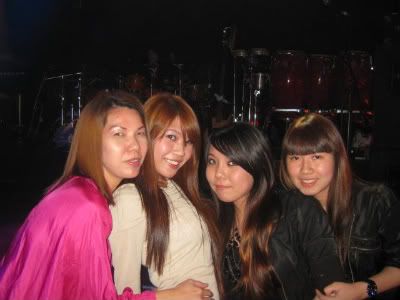 LOVES.


Unglam pic of vivian.

In cab on the way home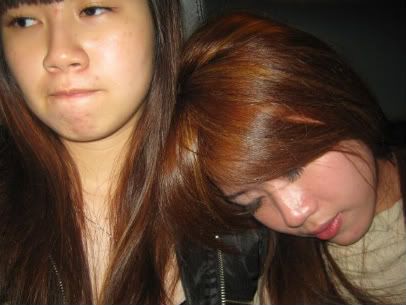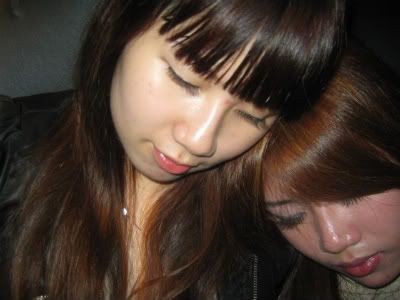 GOODNIGHT.

Friday :D
Likewise , cam-whored before leaving house.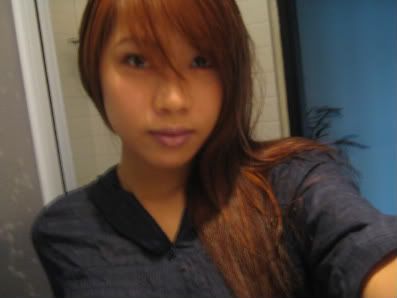 :)


Nana & myself before leaving house.
Thanks babe for acc to shop today ! :D


Find this picture so sweet .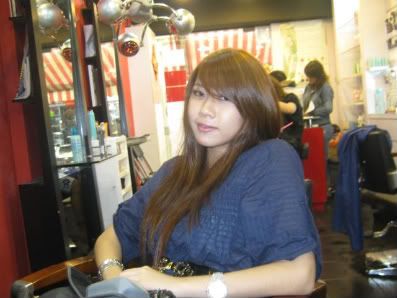 I was super beat while waiting u noe?
Not enough sleep lately .
& its almost 5 .. got to wake up at 8am tmr.
3 hr of sleep AGAIN , boooo :(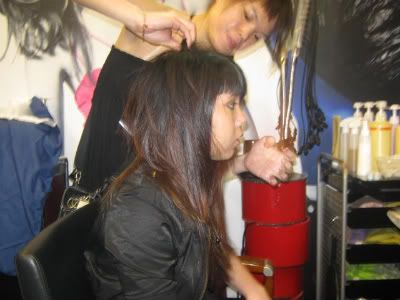 Nana in salon.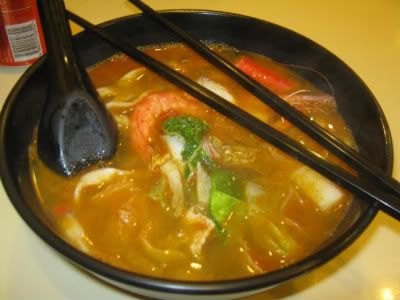 Ate tomyam ban mian at far east .


I love nana's new hairdo , its different & new (:


RP's ban mian are better :)

A moment for billard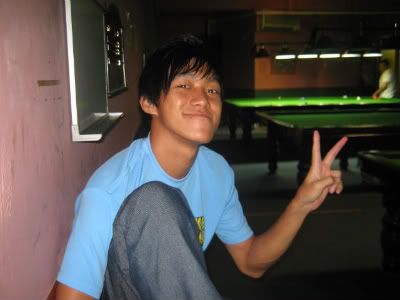 Jackson .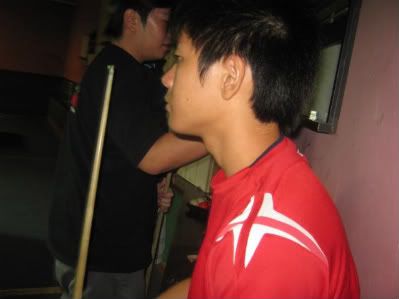 Boyfriend ♥

Finally , i'm done (:
stay tune ,

LOVES CAS ♥