One tiring day.



Okay , i'm super super beat now .
If i lie on any bed , i would definitely fall asleep in 1 min!
couldnt sleep last night , toss and turn in my bed until 6am and boyfriend gave me morning call at 6:58am .
I practically had only 58mins of sleep .
Not even an hour!

went to change and headed to sch for chi paper while boyfriend went back to sleep.
chinese paper 1 was not difficult but i had trouble with writing ..
maybe my brain was kinda dead so i couldnt come up with any ideas on the storyline.
was alil more awake by paper 2 , guess i did slightly better for that .
but its most lightly that i would remain in my C5 tho .

After my paper , headed home to change .
almost lie on my bed when i saw my bed but i control ..
went to boyfriend's house to meet him .
I miss him so so so so much can ?
hahaha (:
gald he misses me tooo ,
stayed at his house till 5:45pm and i went off to meet geo , anna , claudia and cheryl at yck mrt.
idiot geo, lied to me that she reached alr , making me run to mrt cause i thought i was late.
felt bad to let her friends wait for me right ...
kukus.

Reached sakura at 6 and we ate till 9:30pm !
imagine that , hahaha ~
one big meal today , decided to give myself a day off .
but i feel fat now tho ... :/
sighs.
nvm , shall starve my stomach for 2 days .. starting frm .. TMR (:

The funniest part was when we played the wasabi game.
didnt intend to play at all , i was just daring myself to try some salmon .
and geo went to ass wasabi into the light soy sauce .. in the end , she lost!
Worst , she didnt admit defeat and when to take MORE wasabi and add into the same soy sauce !
OMG , i was totally freak out.
in the end , GEO lost the most round . i ate like only 2 salmon which was a nightmare alr.
The wasabi just explode into my tastebud the moment it enters .
and my whole face becomes super hot !
* DISGUSTING *
and imagine , georgina actually had to ate 5 salmon !!
hahaha , claudia ate like 1? lucky her.

after that , we immdly eat ice cream to wash the taste away .
hahaha . but it was FUN!! (:

SKJ came to pick us up in her BMW red soft top :D
she sent us home and also paid for our meal today .. Thanks SKJ ! (:

btw , one of my modelling co. ex staff told me i changed alot .
and it isnt a good change :/
was kinda affected cause he said i become more cute type .
he prefer my previous style which was the more serious kind of look ?
lol , luckily boyfriend told me he prefer the current me.
whew ~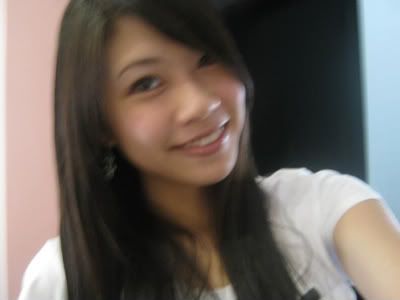 I cant seems to pose the serious kind of pose anymore , tsk!
but i'm trying to avoid those acting cute pose . haha.

SAKURA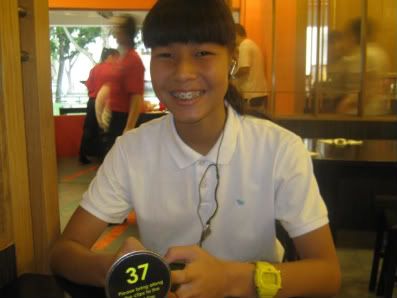 claudia (:


georgina miu ♥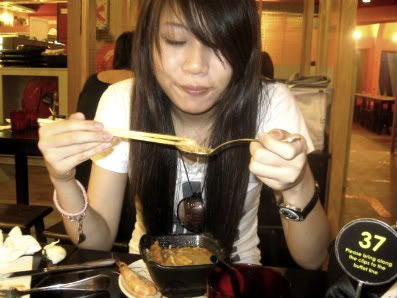 Me having a taste of the heavenly laksa .
Had been craving for laksa but im afraid of being fat .
since im down to 48kg thus i decided that i shall pamper myself today ..
and i ate 3 bowls of laksa .
haha , guess im back to 49kg :/


Seems happy hor? but u have no idea how depressed i am now .. cause i feel so guilty that i ate so much just now :'(


Geo miu & Cas miu !


Anna and geo !


Lol.


sharkfin , i couldn't keep count of HOW many bowls i took . haha!


candid !

Now , geo's stupid idea of wasabi game.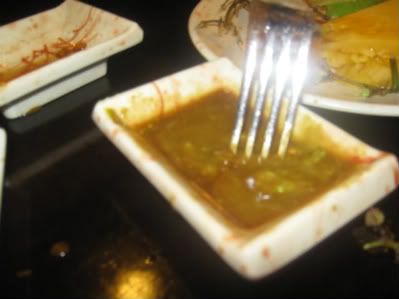 she really added ALOT of wasabi.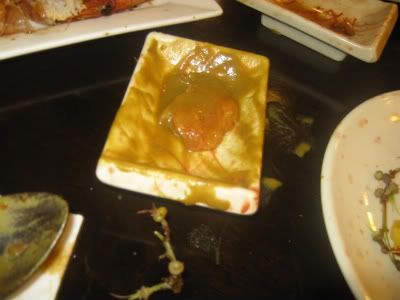 Look ! totally insane.


from my expression , it totally shows how stink the wasabi is .. and when it enters my mouth .
omg!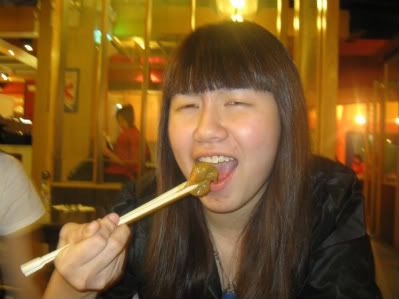 Lol !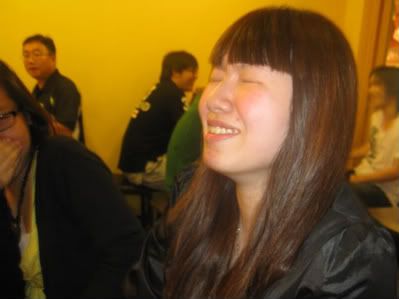 her virgin taste of wasabi & salmon .


funny expression she got thr !


This sicko doesnt have much problem tasting wasabi but doesnt dare to eat chilli sauce.
After such disgusting game .. its ICE CREAM time (:


Geo's wonderful ice creaam :D



Our Trademark :]


Hot!
Why ? cause our lips was burning with WASABI.

Lastly , grp photos.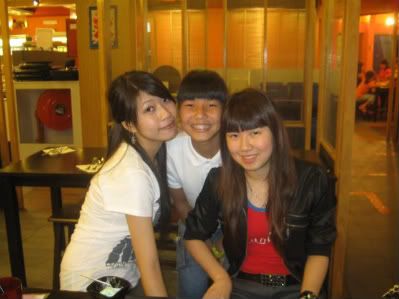 wanted to take with anna & cheryl but they went off earlier.
Had a great day !

Tmr is last paper !!
Boy oh Boy ~~~~~~
stay tune (:

LOVES CAS ♥