Thanks dear for ur present & happy 5th ! ♥



I just reached home and i airnt feeling very good right now .
Anws , i had an enjoyable day with dear today ..

Firstly , woke up , changed and headed to his house (:
waited for him to get prepared & we went to town for my interview .
Hopefully i can get , but it seems like a high chance of me getting , so goood luck to me .
After that , boyfriend , me and friends wandering ard town , walked to orchard centre shopping center.
first time there :P

we were discussing where to go for our 5th month .. first i suggested we go and have a simple meal .
In the end , boyfriend urge me to choose something i like and he bought for me as present :)
we ended up choosing a necklace which i find it really really nice.
hahaha ~
and we decided that we will go swimming tmr since i have an urge to swim .

Also , congrats to gigi for passing her driving lesson in just 3 months ! her skill was excellent :)

Pictures pictures !


dress code .


at boyfriend's house .


i urge him to be like xiao zhu .. and he looks so cute.


Only thing was that he was wearing pink!


At ion shopping center , boyfriend and qinghai.


Someone busy talking on phone?


Unglam photos ! tsk !!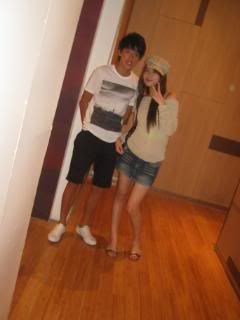 Me and kai jie !


The boys wandering ard in the shop .


Boyfriend filling up the membership form so that he could get me my present :)

ORCHARD CENTRE


Lol!


The boys !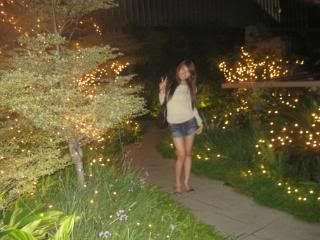 Myself :)



Dear & me ♥


Dear and me at orchard centre 12th floor (: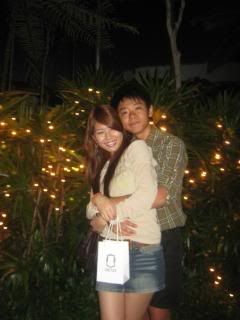 I love him & thanks for the present dearest .


♥ in the air.

POOL

In the CAR driven by georgina .

Steven in the car !

Pictures of my necklace !


Love it - 261109.


& its piink ! ♥

TUESDAY

Went out with nana and geo :)
went hunting for my job interview , and boyfriend together with qinghai & all came to look for us at town after that!

After town , went to amk with friends and boyfriend for movie ,
watched ' Raging phoenix '


Ratings : 7 / 10
its isnt that bad , lots of fighting stuff .
so yeahs , boys will like it (:

Pictures on tuesday .


Dress code for that day .


Nana and me ! (:


Both using hp , lols!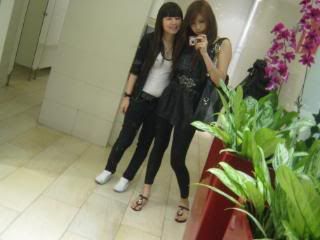 gigi came to find us!


(:


♥


Boyfriend's creation !-.-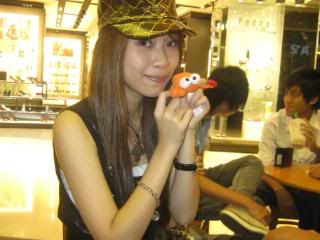 A free gift , so camwhored with it while slacking at starbucks .


Adorable little thing .


Gigi!


On boyfriend's shoulder .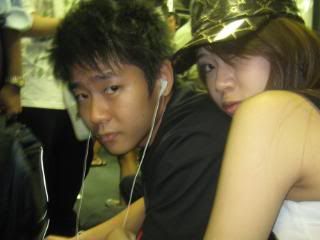 In mrt .


While waiting for ice creaam to be serve !


If u think dear's face looks dao .. look at jackson's !


(:


FINALLY!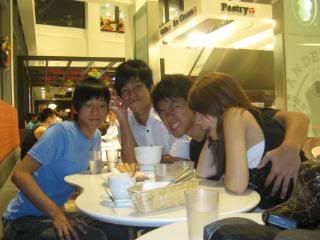 HAHA , yummmmy huh?!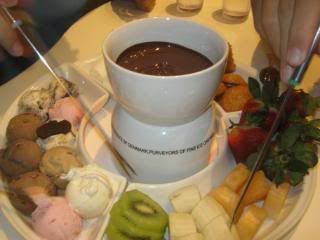 me trying out , fattening .. i KNOW !


Steven playing..


Look at qinghai's mouth ..


closer view !


Dearest and me (:

Had fun !

Lastly , next 2 picture of my favourites .


Got Mr crabby to be in the picture tooo ♥


Love it so much man ! ♥

Stay tune (:

LOVES CAS ♥

p/s : Happy 5th dearest !