Each goal that you reach is another important step forward .

Sakae with boyfriend , qinghai and steven . :D
My first time , wasnt that bad .. but i ate 2 plate and was ultra ultra full alr.
I wonder how my boy managed to eat 10+ plates !! its so MISSION IMPOSSIBLE

sigh sighs . im so fat . I . AM . FAT . BIG . TIME.
THIS. SUCKS. BIG. TIME.
Hate it when i start looking at the mirror and there's this feeling that my heart was being stab .
it hurts !
when i stand infront of my mirror naked and just cant help but feel like crying after i see my figure.
FAT.FAT.FAT . that's the only words to describe.

Should i go back to my normal diet .
stop eating every other day .. i really feel happier that way .
cause at least i need not afraid of becoming fat .
My baby fats are all out now.
Just realise most girls i know grew fat after they graduate from secondary .
I dont want to be like them.

Went jogging yesterday and it sucks big time.
I'm having muscle cramp on my leg .
Boyfriend even had to carry me up the stairs cause it hurts so much .
I'm just not cut out for sports , major sucks.
become sweaty and smelly , not for me .
i'm a girl not a guy .. i dont want to have some salty smell on my body !
but i want to slim down fast too .
so contradicting .

Oh well , will be accompanying boyfriend for interview tomorrow .
its been so long since i went to town , wanted to go zouk tmr but gigi's not free.

I told bf that i'm planning to go zouk tmr .
& he told me i should go on fri or sat , thats when all the boys are thr -.-
i'm not going there for the guys la .. its for the music please.
besides , i have such a wonderful boy by my side & has such nice figure tooo . haha!
what more can i ask for right ?! :)
he's sucha cutie.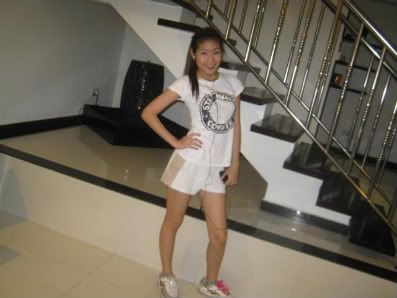 Myself , before going jogging.
ONE WORD TO DESCRIBE : F.A.T


Bro & me . Both seriously need to lose some weight.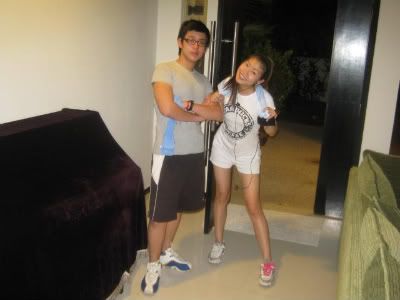 trying to look all sporty but i'm so not ! & i dont want to be one .
BOOOOO to sports.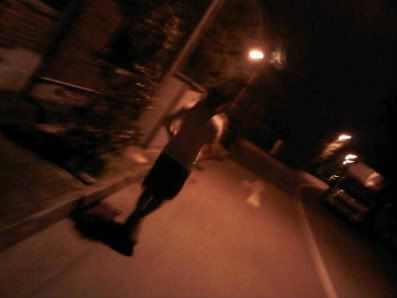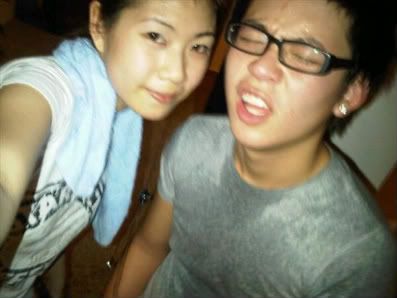 after our jog . was sooo tired and my leg was numb .

Today's photo. :)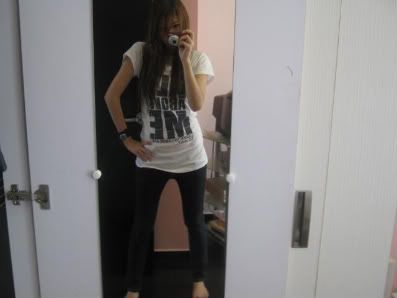 went to RP & met gigi ♥!

SAKAE
My first time there , i used to be afraid of eating sushi ..
But i brought up my guts since he's favourite dish were sushi .

mummy was jealous when i told her .
mummy : HUH... i ask u go eat sushi with me .. u keep say u dont like .
me : i learning to eat ma .
mummy : cause raymond like right ?! i never see u because of me go eat sushi .
me * laugh * bleaaaaaah .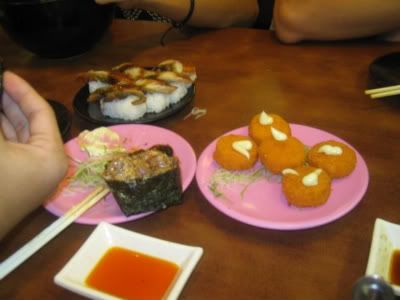 it was soo filling ~ 2 plate is like 10 bowl of rice !


Like this.


He took my first time away for this :) haha!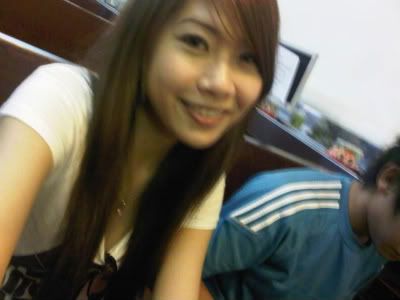 Myself :)

Next , we procceed to tpy safra as bf was complimenting how good their pool tables were.
lol!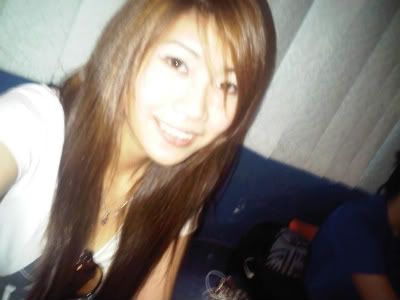 flash light was alil too bright.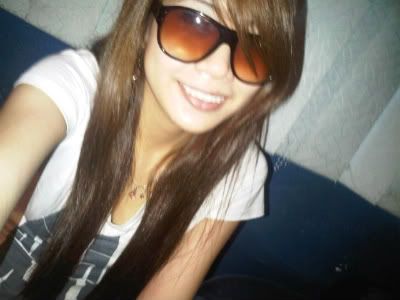 My shade .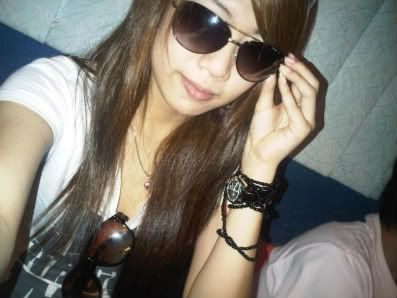 Jackson's shade.


Playing with his Itouch.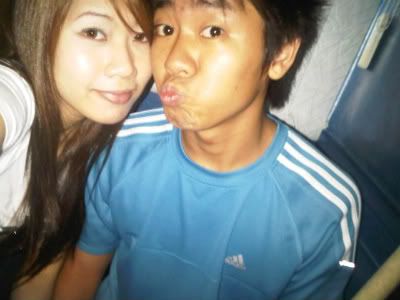 CAS ; RAYMOND ♥!
He got blinded by my flash light after this picture was taken .


Our 'love token' .
The lock on his house's key belongs to him.
and the Key on my house's key is mine :)
Both engraved with our names ♥
much loveeeee ! - 260609

stay tune (:

LOVES CAS ♥