Going to genting with boyfriend & friends on wed . woots ~



Okay!
i'm leaving for genting on wednesday ,
guess i will only blog after my birthday ?

YES!! my birthday , 10/01/10 .
i expect my presents to be ready when i get back !
hahahs !
well , my celebration plan are done .. buffet all prepared .
so , i cant wait till that day !
& people that are invited .. i'm celebrating on the 9th of january !!
:)

This month is sooooo happening ~ omg .

& today i went out with nana since she got an off day today!
plus , i dont want to neglect my cousins too .
BUT ! going shopping with nana is like doing gym .
so tiring . I'm just not use to shopping . haha!
we walked and walked and walked .
NON STOP .
I bow down to u nana !
My one true SHOPPING QUEEN .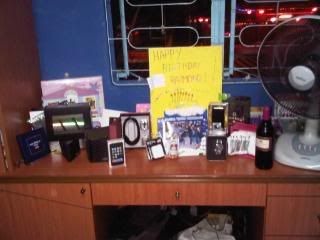 This is boyfriend's birthday present .. & its not even ALL yet loh!
envy ~ i doubt i will get that much presents lah :/
humpf ! plus , its my 18th birthday can ?!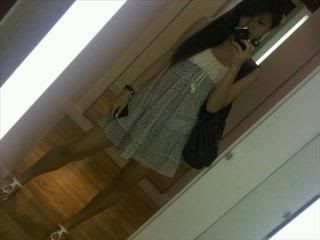 My dress code for today . - Sweet outfit.


This is my first meal for the day .. i didnt have second nor third .
Only ate ban mian for the whole day! i afraid that i will become fat lah! :(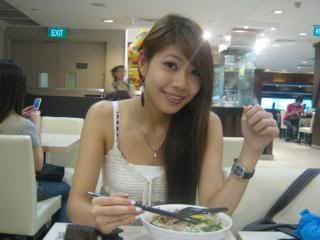 Eating ban mian at bugis junction!
i realise nana and i never fail to NOT eat ban mian everytime we meet ! hahahas :D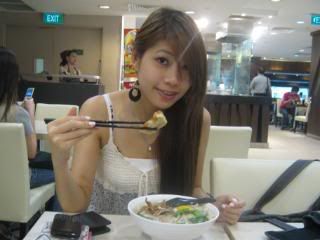 NICE :D


shopping ! :) just some random dress i tried on. haha~
And after such tiring day ~
i guess i deserve to buy myself a YAMI YOGURT !!!!
bought banana boat ! ultra worth it okay .
3 flavours + fruits toppings + nuts for only $4!!
Its stupid to not choose that right !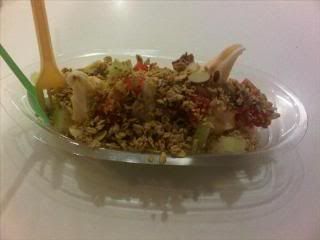 i ate it alll up myself !
major turn on man . hahahhas :)
nana didnt like nuts .. so she didnt want any , should i count myself lucky ? :P
haha.

Oh well , today's a fun day . doing what a lady should do . SHOP !
but , i didnt buy anything tho .
hahas :D

alright , off to call boyfriend .
did i mention how sweeet he was today ?!
aiya , read my twitter to know ! :)
he ultra sweeet , i was so touch !
LOVE HIM TTM ALREADY LAAAH ♥!
haha.

stay tune (:

LOVES CAS ♥

p/s : 5 more days to CASANDRA'S 18th BIRTHDAY !