MY SWEET 18TH BIRTHDAY - 100110



You know how girls try to make that sweet eighteen birthday as perfect as they could .
doing parties and stuff ... having themes for their birthday .

That was my little dream i had for myself .
I want to be a little princess on my eighteen birthday and to have a perfect little birthday party before heading down to the club for the wild one.
& On 100110 , i did !
A perfect birthday celebration with all my family , boyfriend & friends.
it was beyond perfect .
everything was two thumbs up!

& i owe a big big big thanks to my parents for making all this work out.
Ordering buffet for 50 pax , and even decorate the house with balloons so that the birthday party mood would be there ..
& even order the sharkfin i randomly asked for when i was at my auntie's house looking at the menu with boyfriend.
it was totally unexpected .
Also !! A wonderful birthday can never miss out the the birthday cake .. i had the nicest birthday cake ever , costed my mummy about $80+ on my cake as i requested it to be customise !!
And to add , i have to thanks my cousins , relative , bf and friends for being there to make it all work out fine. without the crowd there wouldnt be any party .
Lastly , it would be perfect without a birthday kiss from my love!
;D
I was really really happy that day :)

Well, my day start of with me waking up in the late noon & seeing my brother , mum & dad blowing the ballons & cracking their brains on how to deco our house !
next , at 5pm the buffet came & i start spam calling boyfriend as i got alil pissed cause i was wondering why he wasnt here yet!
i really behaved like a spoilt princess that day .
haha~ it was so fun . even when i broke my nail i was like " shit ! my nails ! arrrrghhh .. this spoilt my day la ! "
and daddy would hoax me . haha :D

Anyhow , boyfriend lied that he was still at home when he was at my doorsteps alr.
he bought me a ♥SK jewellery bracelet ♥ & its so beautiful .
no idea why bf doesnt believe me when i said i love it.
i took a picture of it with my BB will upload it like SOOOOON.
shall upload those pic taken with my camera first eh.

next bf wanted to make a mini surprise for me by pairing up with my friends into lying that the wouldnt be free cause they had work and will only come at night .
& somehow gigi ruined their mini surprise .. haha !
they kept blaming gigi that day .. so funny :)
but still i totally appreciated it .
it wasnt long when the crowd came together with my presents !!
woooots ~
& i have to thanks BFF-sheryl for standing by my side all the way while i was super busy cutting the cake.
It was impossible that i could handle that myself & there she was standing by my side helping me to serve the cake .
i was so touch & happy at the same time.
This is why she's my bestfriend isnt it :)
Love her so much so much ♥ !

Next we rushed down to pwh .

At pwh , i got totally wasted in less than 2 hrs !
omgggg .. vomitted so much & i kept crying * tears of joy ?!
haha.
big thanks to bf for taking care of me all the way & stayed over at my house till the next day which is my actual birthday .
was so happy to see him sleeping by my side when i opened my eyes .
somehow i was shocked for like 1 sec then everything flow back into my brain .
he gave me a birthday kiss & we slacked on the bed till 3pm +
requested him to cook for me & he cooked !
hahas.
well , only maggiee mee lah~
but still sweet okay :D

Finally , i'm offically eighteen . ♥ much!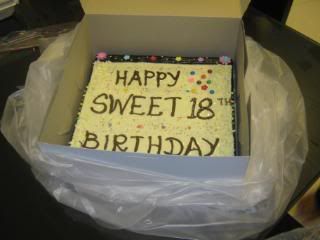 Happy 18th birthday to princess casandra :P


gigi .


Bff sheryl!


Love !


All dressed up for clubbing !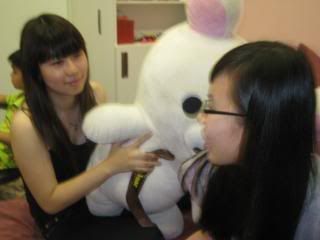 :)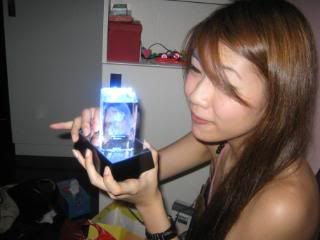 jackson & the gangs gift . ( THANK YOU !! )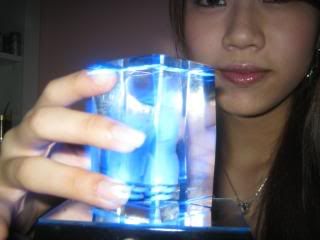 much nicer in real life !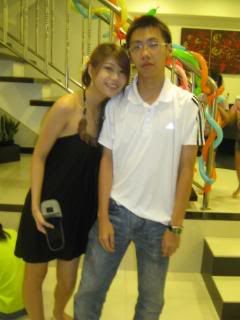 Baron - my 2nd oldest cousin .


Geraldine - My only cousin who is the same age as me !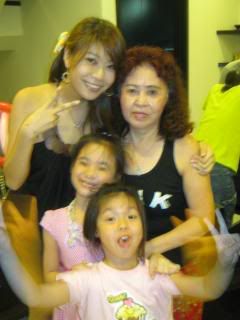 Me and my Grandma !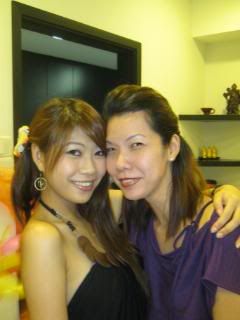 SKJ and me !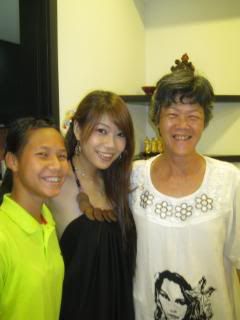 Claudia & mama.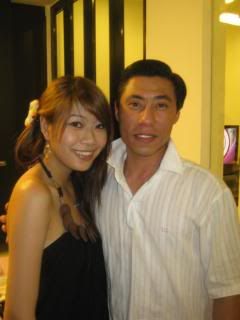 Uncle and me.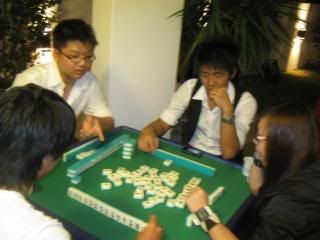 candid shot !


My mum & aunties.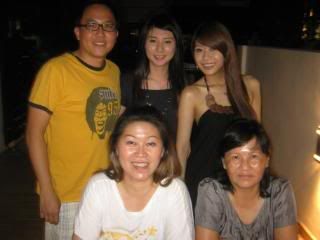 :)
Long distant cousins.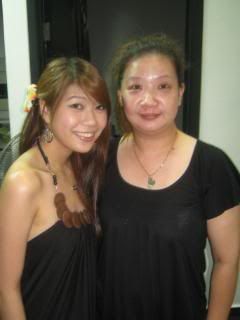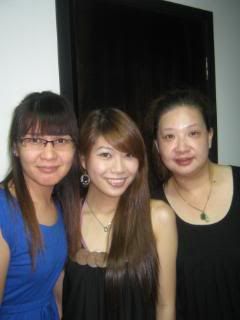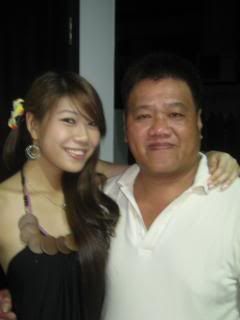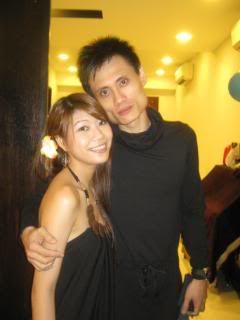 Pictures of me with my aunties & uncles.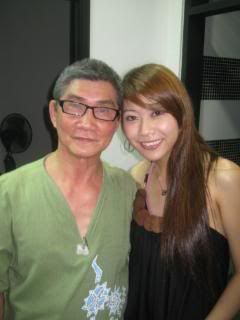 My precious Ahgong & myself.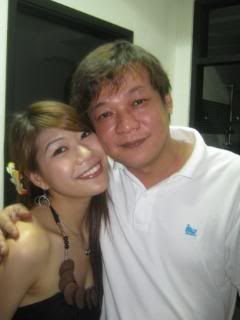 Father & daughter . Love love love !!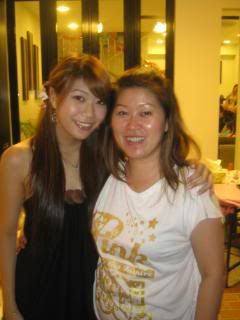 Mother & Daughter . Love love love !!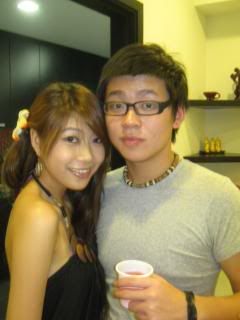 Brother & Sister . Love love love !!



Gigi & sheryl!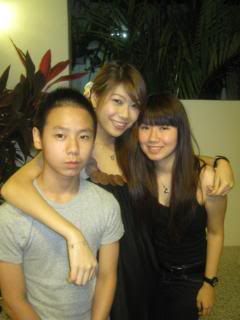 dion & gigi & me !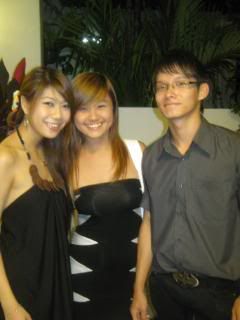 Bridget , yusoon & myself.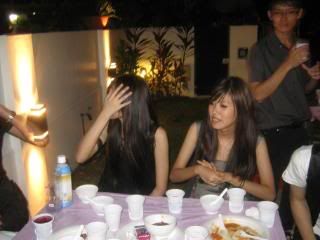 candid shot !


Ivan , Qinghai , Steven and myself.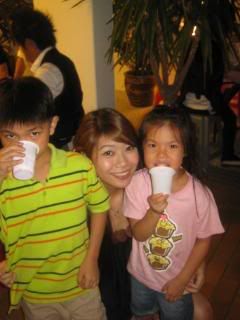 my young cousin.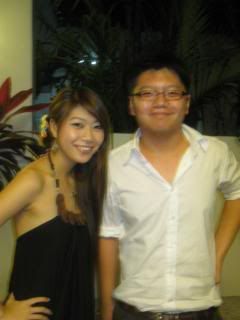 Seb & me.


gary and me.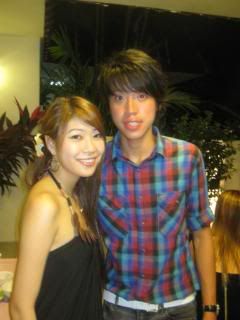 kaijie and me !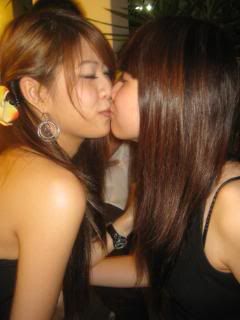 Our trademark ~~~~


candid again!


bro & his friends.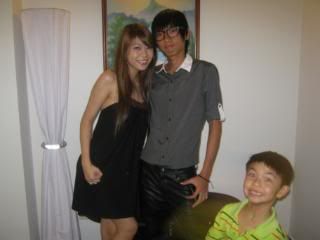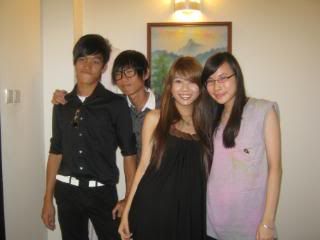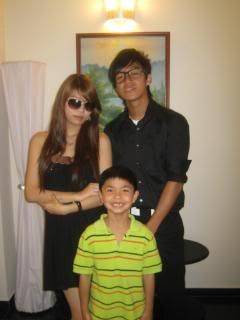 obviously .. we are trying to copy 海派甜心 .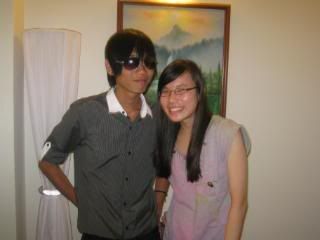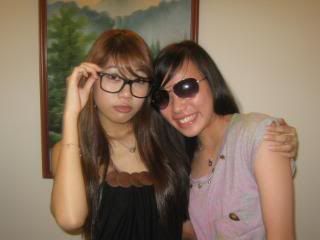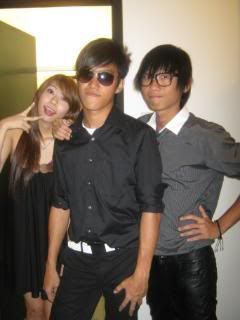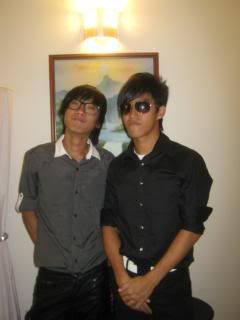 Blowing cake time !!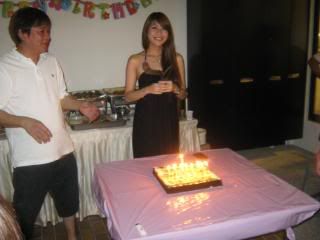 me smiling so widely !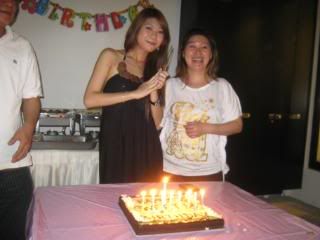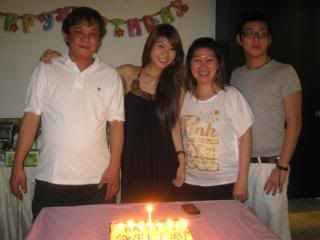 my happy family !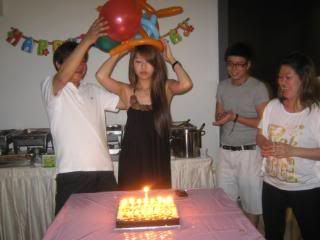 Lols!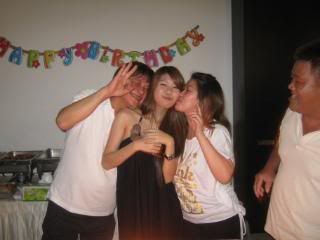 I'm just so lucky airnt i ?!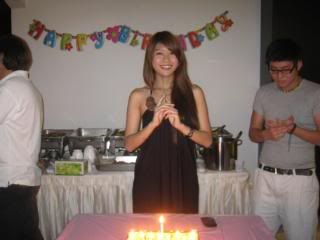 make a wish ?!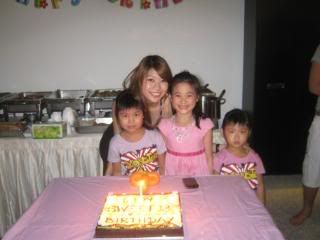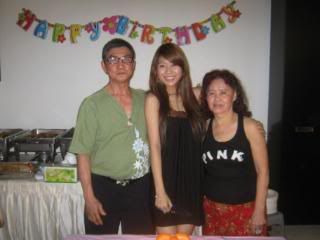 My grandparents.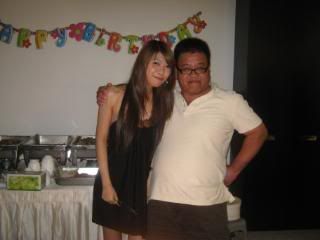 My cousins & myself.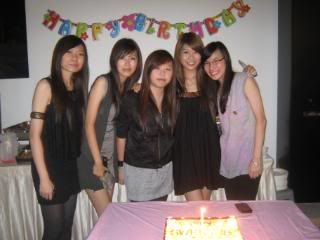 The ladies and me <33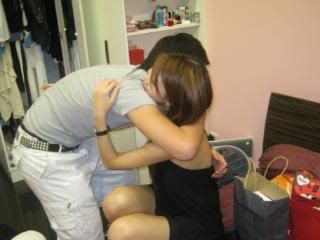 a hug from bro before i head down to pwh .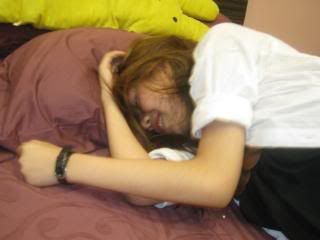 No pic at pwh & after that ... when i was totally wasted .
guess mr BF snapped a picture of me . LOLS .

Next are my favourite picture on that day ♥


Myself surrounded by my presents.


Me and MY BIRTHDAY CAKE !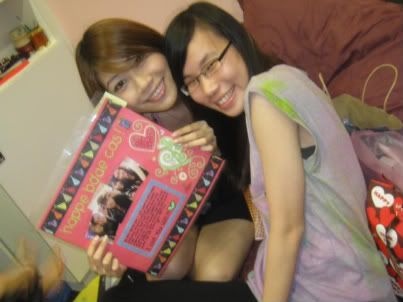 BFF and myself , thanks for the lovely hand made card dear !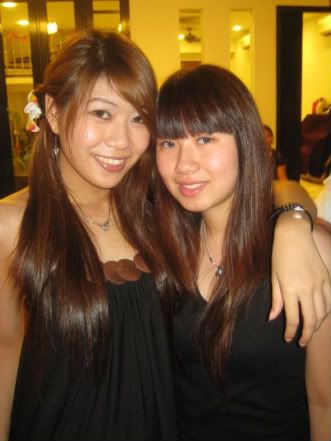 Georgina & myself ♥ ! its really such a waste that nana didnt manage to come :/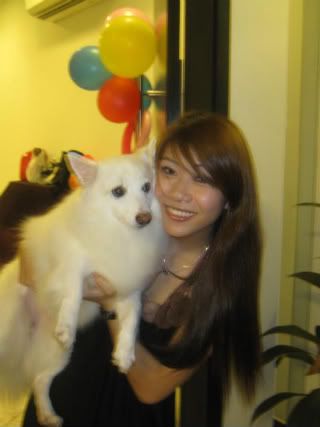 darling mayko & myself .
she so cute in this picture loh!!


Love this picture of myself. haha.
Boyfriend & myself ♥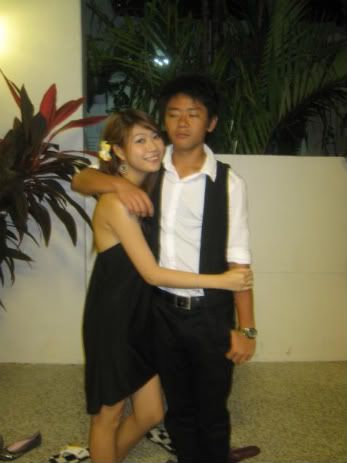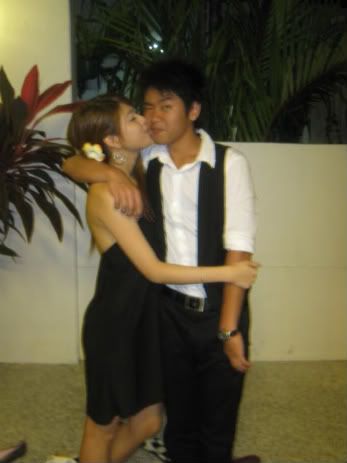 :)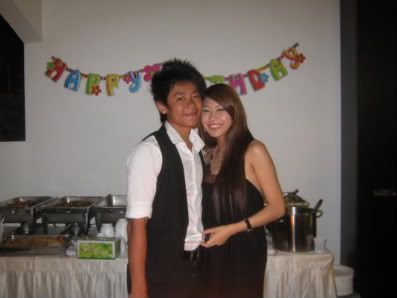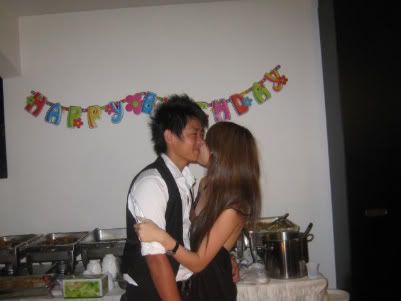 A kiss requested by my family . hehe !
& someone got shy ! :P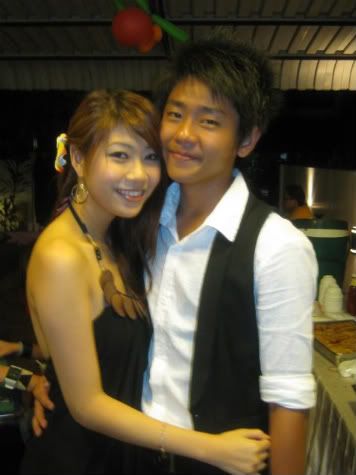 Love this picture the most for bf and myself ! :)

& LASTLY , the love of my life !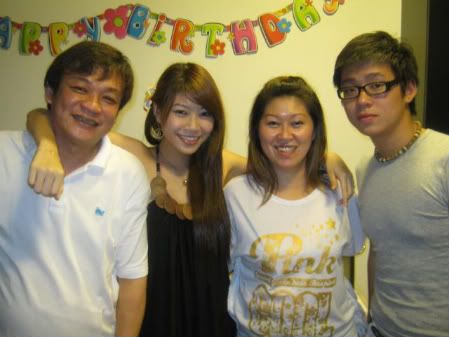 My FAMILY ♥!

stay tune (:

LOVES CAS ♥