Your work is to discover your world and then with all your heart give yourself to it.



Had been really busy with poly stuff recently.
going to all the polytechnic in singapore during these week.

Recent crazy activity for this week were movie marathon with boyfriend and friends.
total madness but it was super fun !
Boyfriend spent so much money on me since he treat me to all the movies we watch .
We watched 3 movies in a day .

7pm-9pm : Vampires Assitance .
Its was good , funny and nice.
Ratings : 7 / 10
9pm-11pm : The spy next door .
Another comedy . & it worth a watch too !
Ratings : 7.5 / 10
11pm-1am : Law abiding citizen .
Not comedy this time but i felt it was the best about the 3 movie we watched.
it had a perfect game plan and story line !
wonderful .
Ratings : 8 / 10

I can clearly say .. all of these 3 shows i watch worth a watch !

i'm thinking about changing my hairstyle but i have any hairstyle in mind yet .
well , i'm thinking about something sweet , elegant and not too complicated.
Any ideas? Tag me .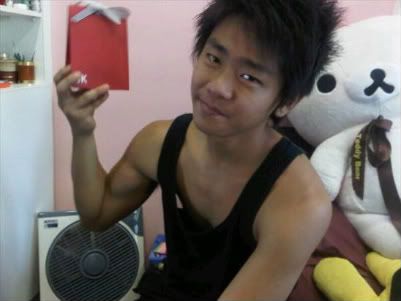 An overdue pic of BF holding the birthday present he bought for me at my house.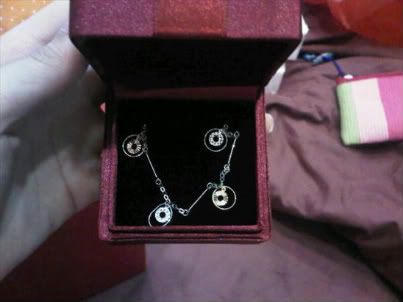 My birthday present :) Totally love it .
Simple , sweet and nice . most importantly , its from my boyfriend.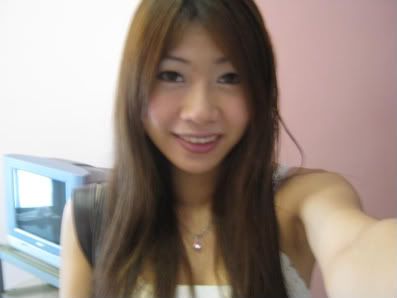 A pic of me with center parting , weird . I know!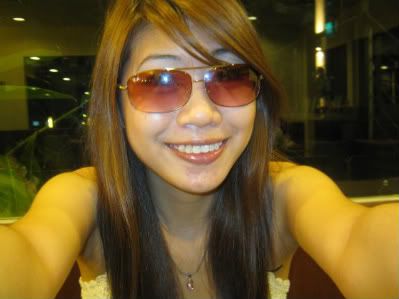 Trying on steven's shade.

& yes . i recieved my 2nd bomb recently .
The only reason why i said 2nd bomb is because 1st bomb refers to my polytechnic issues.
AND 2nd is ..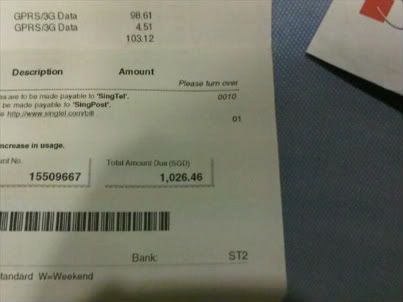 MY BILLS COST $1026.45 !! its crazy , i know.
oh well , dont feel like talking about it.

And today , woke up at 2:30 .
called boyfriend and was shocked that he was already awake , cause we spoke on the phone till 5am last night.
met him for lunch and head to Mount alvernia to visit nana as she admitted to hospital .
Hope she get well soon , i was really worried for her .
& was quite disappointed in myself cause i only found out she admitted to hosiptal after 1 day .
sighs ! i'm sucha bad cousin .
Takecare babe ! love you ♥!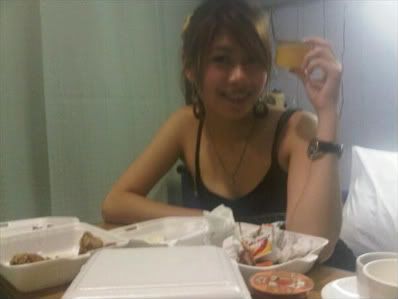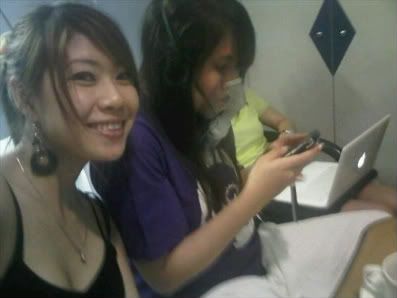 Okay , i know i look happy in this pic .
but i wasnt lah ~ its hurting to see nana in this state loh!
sighs .
Take care girl !!

Thought BF would be coming my house to stay tonight.
i miss lying in his arms .... etc etc .
i want to sleep with him !!
okay .. going crazy .

stay tune (:

LOVES CAS ♥