The power of love can bring a grown man to his knees in tears, can bring an icy hearted woman to meltdown, a wayward child back to the fold. The power of love can bring light to the darkest night and soothe the beast. The power of love is binding and can make tight the world and make the weak strong.



30/01/10

Went to expo yesterday with bf and friends . thought we could spot something nice to wear ..
BUT we didnt .
I've yet to buy the top i want for cny .
My cash are running out way before i spot any top i like .
BIRTHDAYS are coming ..... i'm fucking broke.

Also !!! i thought i could buy a valentine's day present for my boyfriend ..
but i doubt i got money to buy.
kinda disappointed cause it's my first time preparing / buying a valentine's day present .
Its practically MY FIRST TIME being able to celebrate valentine's day .
But i guess , i'm just not fated??
Valentine's on CNY ?!
&& i have no money to prepare any valentine's day present :(
[ i have to be broke at this point of time huh !! whyy ?!! ]
its really quite saddening that this is happening .
i planned so much for valentine's day ... its like wayyy before valentine's day .. i had this ideal present in mind .
& bf is thought to be a lucky ass to be the first one that i officially give a valentine day present to okay !
but i doubt its going to happen now?

I wish more modelling jobs come by my way !! this way .... i have money ! :)
so anyways ... i'm going to be busy tmr !!
have to go down to my modelling co. as the client wants to see my loook cause he's afraid i will look different from the pictures.
please .. i'm prettier in real life than my portfolio.
lol! not trying to self proclaim , but my portfolio is taken when i was 56-57kg .
i'm 49kg now , so i definitely look better .
Busy busy day tomorrow.
got to wake up early in the morning , put make up & go all the way to my modelling co. after that , i'm meeting bf to nyp to appeal for poly . :/
got to sleep early tonight ! tsk .



At expo.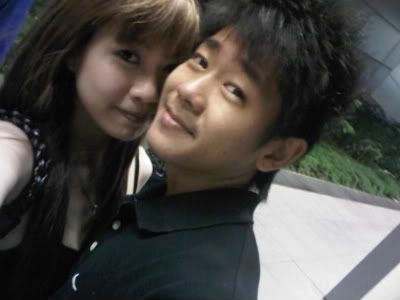 bf and me. <3

31/01/10
Woke up , changed and went to bf's house to accompany him awhile.
met sherylsiow at her shop while bf went out with seb.
walked around & sherylsiow's parent suddenly called her to go down to vivo to look for them .
so i went to paragon to look for Nana while sheryl went to meet her parents.

Spotted quite a few tops & bermuda for bf !!
gonna ask him to go to ion soon. :D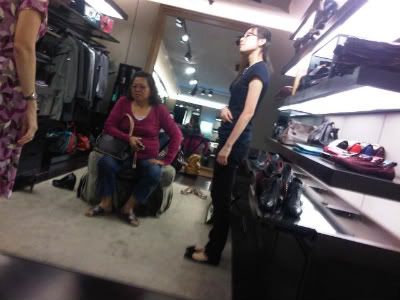 while she was serving her customer .. i was damn bored !


Lol.


and nana while she's working !

I needa find a job soon . My mum wants me to work in admin .. any intros?

stay tune (:

LOVES CAS ♥