What will change in A MONTH?



Stayed home today cause bf is out celebrating yanmei's birthday .
Suppose to study but when i woke up , the weather was sooo good .
Thus , i decided to turn in again.

Neeways, yesterday woke up at 10 , studied till 12 , changed and went to thomson plaza to help mum run some errands.
After that , went to bf's house :)
His leg was really lame.

Funniest thing was the day before while we were talking on the phone .
I had this thing of saying ' LAME ' as my ending sentences.
so bf was like , ' u keep saying me lame tomorrow i go play bball really lame then you know. '
and i continued saying ' lame ' . the next day he REALLY lame.
yes , creepy . haha!

So brought him to my grandparent's house as my grandpa were really good at these stuff .
Like 20 over years of experience PLEASE. :)
so cabbed there & grandpa helped him with his leg .
while i played with my little cousin .

Grandma asked us to stay over for dinner . Loves ahma's cooking la!

After that we had no plans so we head back to bf's house .
met jackson and junhuei at halfcourt .. waited for mum to fetch me home .

Camwhored at home !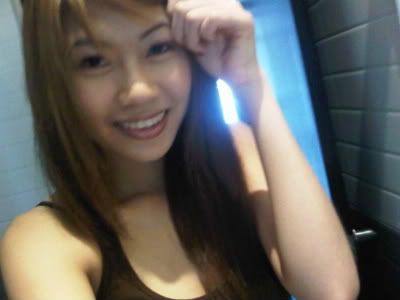 At Gandma's house

Mackenzie's guinea pig :)


LOL. grandpa helping him with his lame leg .


:)


Myself and guinea pig !


playing mini pool with bf.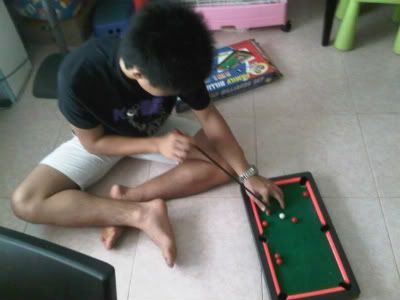 Lol!

Went to flip through some old photo albums.


Davina :)


NANA & GIGI <3


Brother & me :)

& lastly !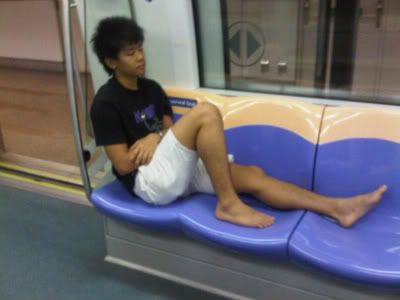 SINGAPOREAN! -.-

haha!
stay tune (:

LOVES CAS ♥