Above all.



Gosh ! I have not been blogging for centuries . I have been trying to find time .. but things just crop up or i'm just too tired to even use my desktop ! I just spent my time procrastinating and stuff ...
so i dragged for almost 2 weeks now and i finally made up my mind that NO MORE PROCASTINATING , TIME TO BLOG.
Partially, i decided to stay home today so i'm really free now and all my modules CA are over ..

Well , was busy studying , going out , having fun and go school that explains why i didnt have the time to sit infront of my desktop and blog!
Scored "A" for my POA. Still awaiting for BZE, hopefully and "A" too . Also I had my OFA test today which i hopefully wish it's another "A" . Then my GPA would be stable at 3pt+
I want to end this semester right .

I have so many pictures pilling up that i really tell myself its a must blog before this weekend ends !
Shall begin sharing my wonderful days spent!

On our 11th ♥ 26/05/2010

I met raym after school at The Cathay , bought our tix " The Last Song " .The film was great!
I expected a romance film but it isnt ! i guess i didnt read the story book to know what the story was about .
After the film , this show touches my heart . Great film , Great actors .


RATINGS : 8 / 10
Before the movie , bf and i went to Plaza Sing for thai express.
I'm so happy that my boy actually search the internet for a place to dine ♥ .
Well i search the nets too ! So that shows that we love each other ALOT !

Ate Tomyam Seafood noodles, I order an extra spicy bowl while raym order the normal ones.
And when the food came, i had to add extra chilli in . Extra spicy just isnt spicy at all . Disappointing!
But the food was alright to me .


Our 2 bowls of Tomyam Seafood Noodles.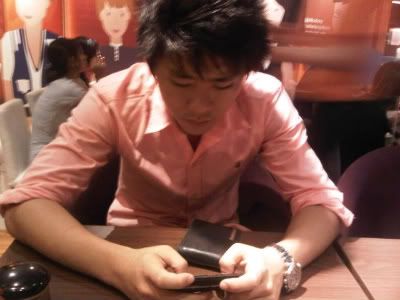 My boy ♥


The girl ♥


♥


26/05/2010.


Like this picture ♥


♥♥♥


The kiss that tells spells L-O-V-E ♥



One of the day when bf came to meet me after school , looking so buff huh!

28/05/2010, FRIDAY.
When out with family in the afternoon, went to marina bay-SANDS, the shops there are not officially open yet except the casino.
Dined at Lerk Thai , the food ... wasnt that great actually!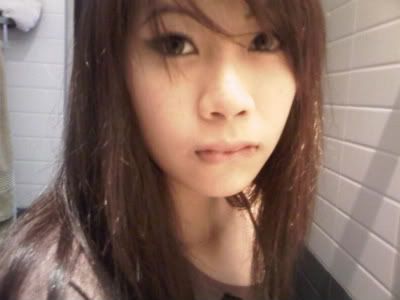 realise the difference when i SMILE & DONT SMILE?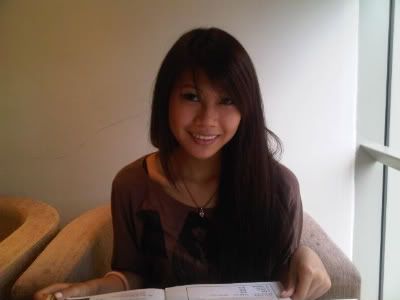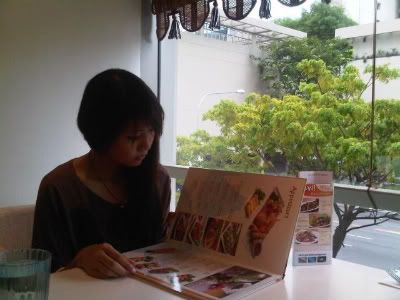 mummy and myself.


They are using maggiee for god sake!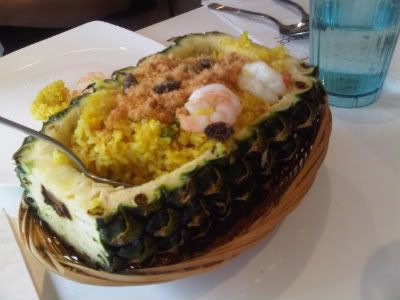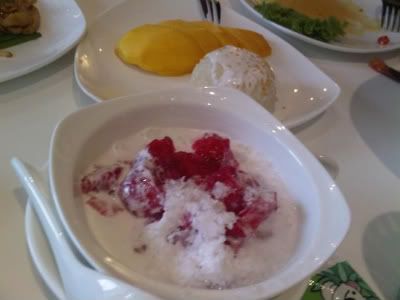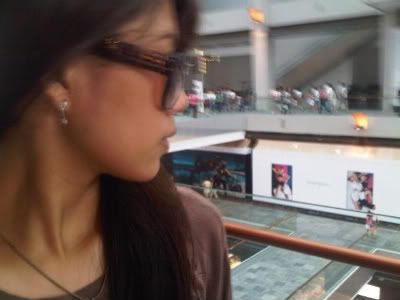 Looking at all the closed shops.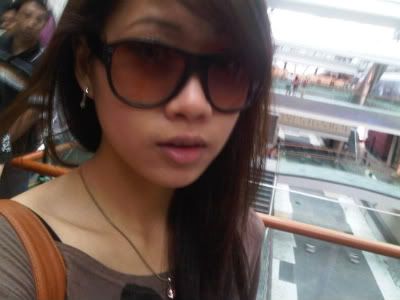 CASINO ENTRY ONLY = COME HERE TO GIVE YOUR CASH TO THE GOVERNMENT ONLY.
I never encourage gambling. Its a waste of time and our precious money!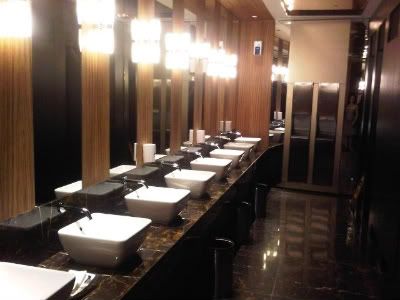 Their restrooms were awesome!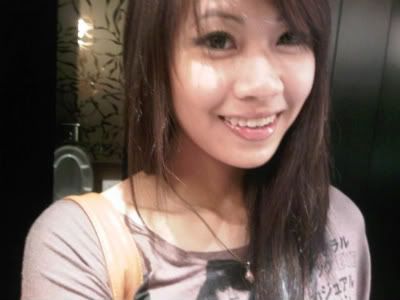 I met up with bf and friends after that for movie . Watched " Prince of Persia "
Nice !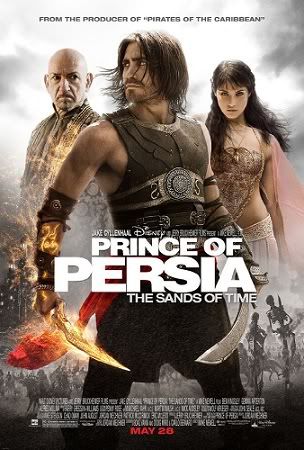 RATINGS : 7 / 10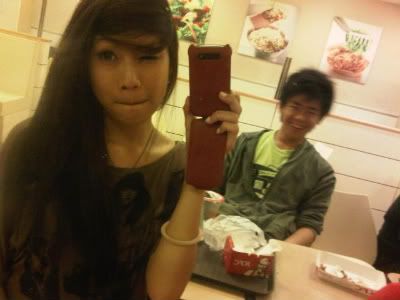 before movie, the guys went to KFC to dine.


Raym leaves so many weird expression in the background .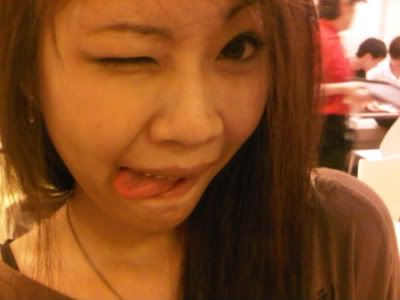 This is the girl, CASANDRA.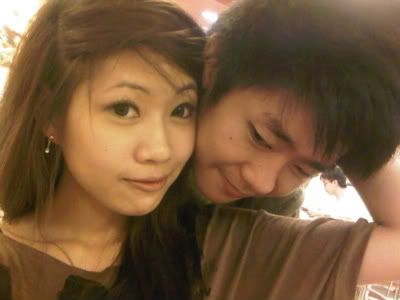 R ; C ♥♥♥!

29/05/2010, SATURDAY.
Met up with bf , BFFsherylsiow and the guys and we head down to lavander for interview for IT fair.
The pay not very attracting though!


sherylsiow ♥


♥ my bff ttm!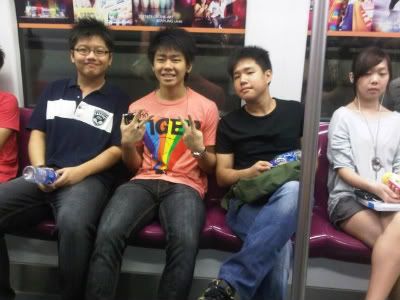 The guys.


Raymond and myself.


:)
After the interview , we went to Haiji Lane as siow wanted to collect her shorts. We then head down to Bugis Junction .
I got my yami, was craving them for so long.


Banana Boat ! Awesome .


Another photo with my bff cause i hardly get to see her.


The 2 people who means alot to me ♥

30/05/2010, SUNDAY
It was bf's mum birthday . I dolled up and went to their house.
We then went to Sakura Internuational Buffet at Shaw Plaza to dine!
Had a filling dinner ! We then went back to his house to blow the birthday cake.


felt so feminine that day!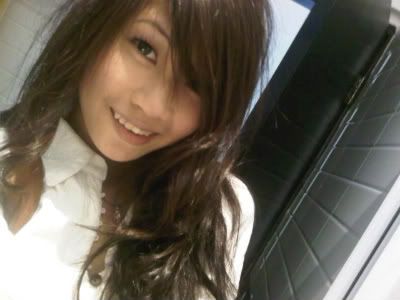 CASANDRA , the one and only in the entire world.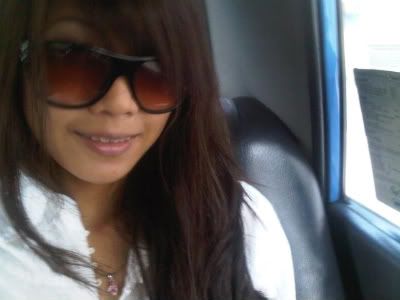 In the cab on my way to raymond's place,


The birthday cake.


Bf and his mummy.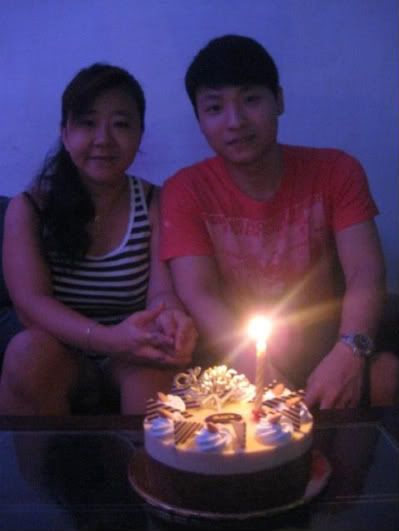 Doris's bf and bf's mummy.


Doris and bf's mummy


Bf's mummy and guo hao.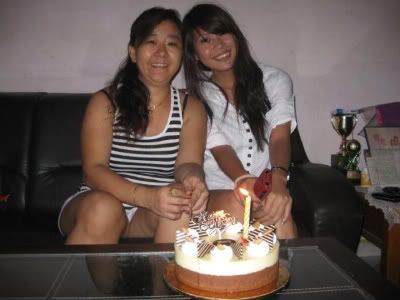 Myself and bf's mummy


bf's mummy and daddy.

2/06/2010, WEDNESDAY
HAPPY 18th BIRTHDAY TIFFCHIA ♥

3/06/2010, THURSDAY
Went to bf's place after school and we met Yuwen , Birthday girl , Shiling , Jackson , derek .
Went to Bugis Seoul Garden for dinner !
Seb & Daniel joined us after awhile.
HAD SO MUCH FUN! majority of the pictures is with tiffchia so i shall upload when she tag my in FB.


The Birthday girl ! :)


Bf !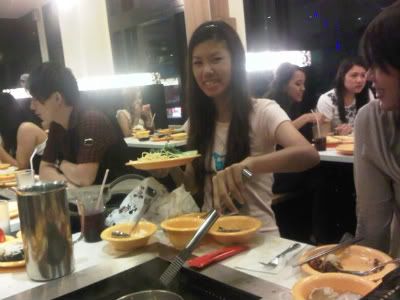 YUWEN.


lols!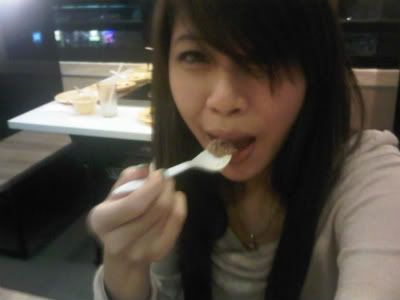 The girl who has been missing for so LONG - Swee Yuwen!


Love !


bf & myself plus the 2 lightbulb , Jackson & Seb !!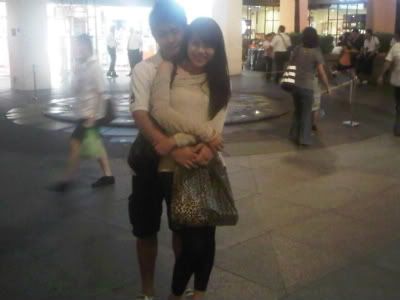 Love my boy ♥

Caught the film " KILLERS"
NICE film ! super funny ...


RATINGS : 8 / 10
and home sweet home !

stay tune (:

LOVES CAS ♥