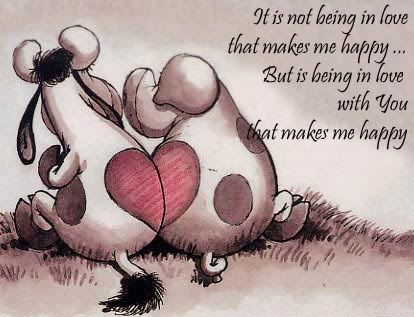 If you love someone you say it, You say it right then, out loud. Or the moment just passes you by.



Hey people, I'm finally blogging.
Well, managed to get all my photos from raymond only yesterday ...
but the photo were awesome!

I enjoyed my 1st anniversary so much!! It was so fun, happy, romantic and everything i could've asked for.
I woke up at 9, start to get prepare for my awesome day ahead thinking that i'll be going to the zoo.
Call raymond up at about 10 and he told me we wont be going to the Zoo already.
yay! A surprise.
bf," I wanted to hide from you .. but you know how to go to universal studio? "
Okay, so it didnt quite turn out to be a surprise but it was pretty cute.
obviously i didnt know where Universal Studio was too, i texted sherylsiow ...

Met raymond at the station and i was so happy to see him. HAHA!
showed him the present i bought for him, a N.U.M bag as his bag was pretty old already!
and the scrapbook which i spent 7 hours making for him!
( The scrapbook turned out awesome! Despite my ugly handwritting, but it was purely from me! )

While working on the scrapbook, i sure made a whole lot of mess in my room!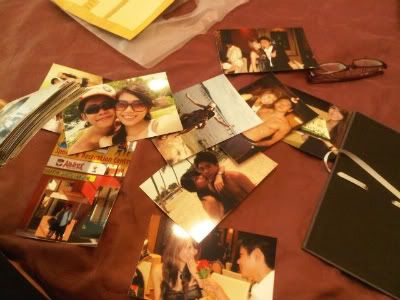 I had 80+ photos with me just so if anyone comes in handy!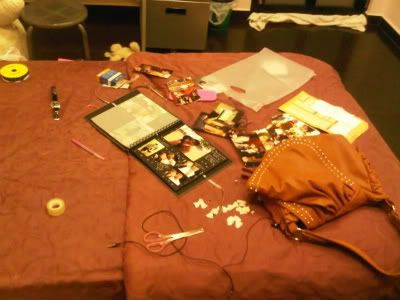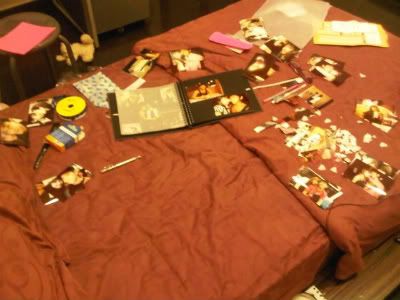 In the mist of doing the Scrapbook.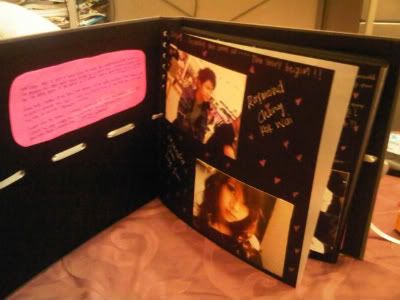 This is the first page.


One of the pages.



Raymond's bag . I was so happy, i walked into the shop and the salesguy ( A teenage about 19. ) served me and he gave me a membership discount when i'm not even a promising buyer. I was just looking around. HAHAHA.
well, I didnt told him i was shopping for my boyfriend afraid that he wouldnt give me a discount if he knew i'm attached. So when he asked who i'm shopping for , i say " a 20th birthday present. " and he nod. haha!
Sometimes must pretend abit since guys treats me nice when i act sweet and friendly. haha!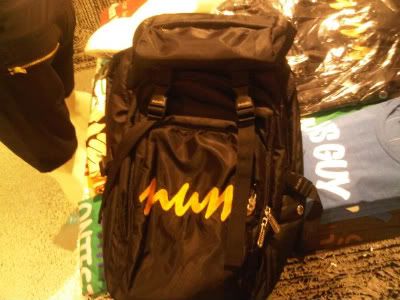 So this the bag, suitable for a sport guy like raymond.
Trust me it looks nicer in real life!

So after i shopped, raymond wanted to meet .
So i rushed all the way home from town to keep the present than rushed all the way to half court.
Busy day and i remember almost fainting because i didnt eat except my little packet of durain biscuit that saved me a few times! haha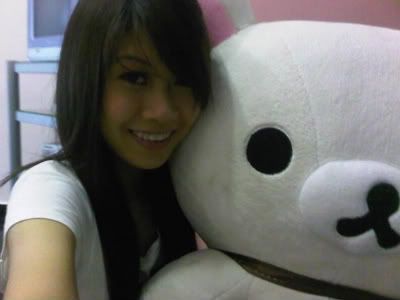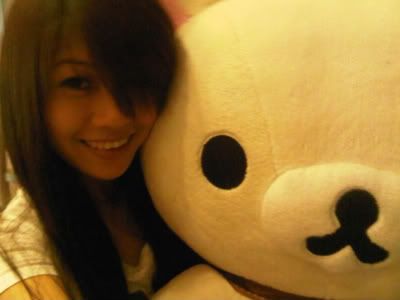 Taking photo with big teddy ♥!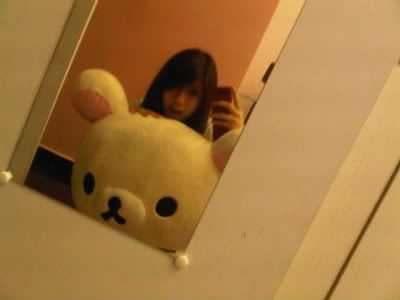 Big teddy's head is 3 times my head!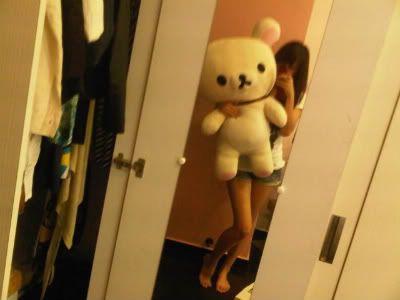 And i LOVE big teddy, my big chong kok wai ♥!

The morning of my anniversary, 260610 ♥♥♥

I did romantic valentine make up that day and romantic messy curls which lasted till night!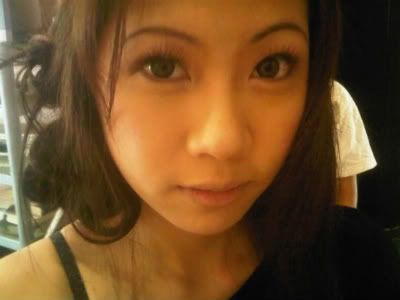 well,my maid did the curling while i do my make up as i was rushing for time.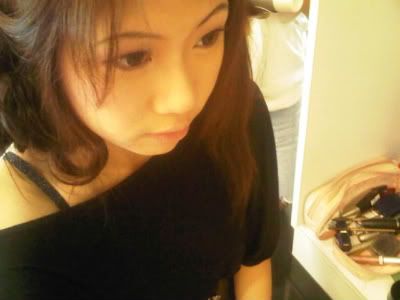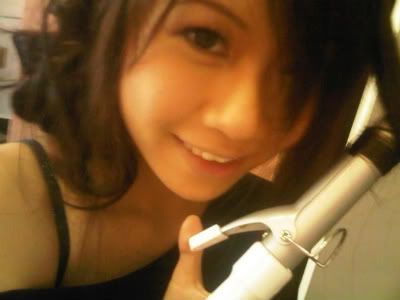 Touching up my last little piece of hair..


Finally, i'm done. My make up looks so nice and my curl was excellent!



and my dress code was casual !



Do i give out a in love or romance feeling? HAHAHA!
I hope i do, thats what i'm working on!



Raymond carrying the bag. Looks nice right?!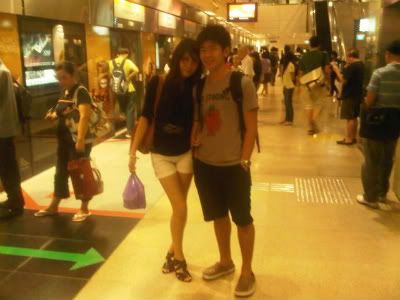 Daniel helped us with this photo. Looks awesome! On our way to Universal Studio ♥!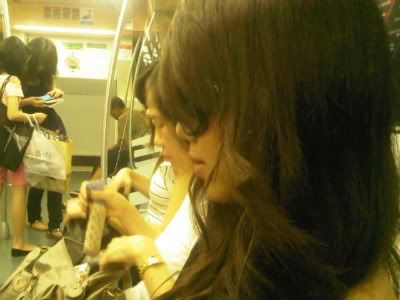 me and my baby D.



Camwhored while raymond's ordering the laksa!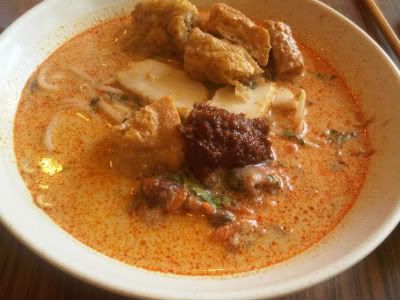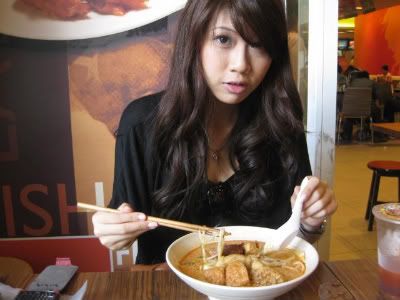 Laksa before we enter Universal Studio!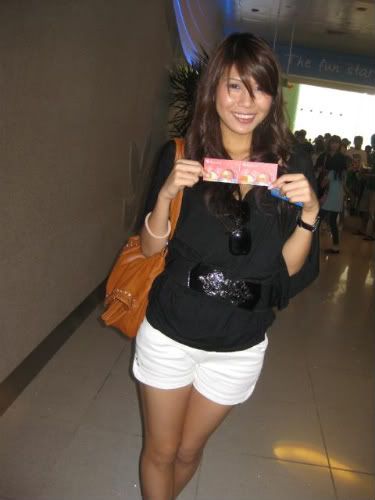 Our Universal Ticket.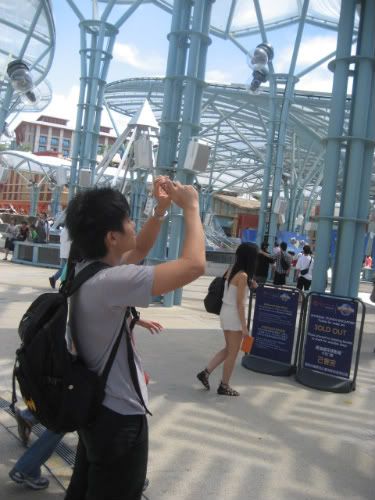 ♥

UNIVERSAL STUDIO SINGAPORE!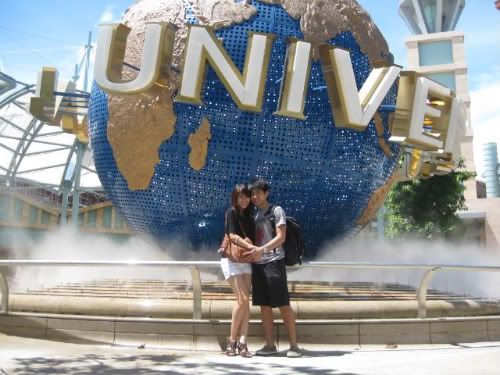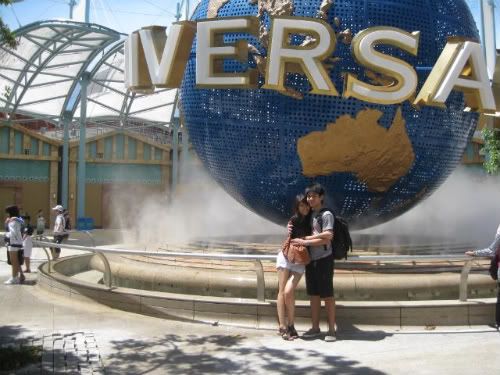 Our journey in Universal Studio begins ♥!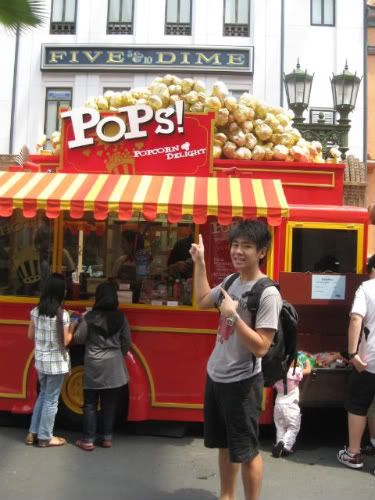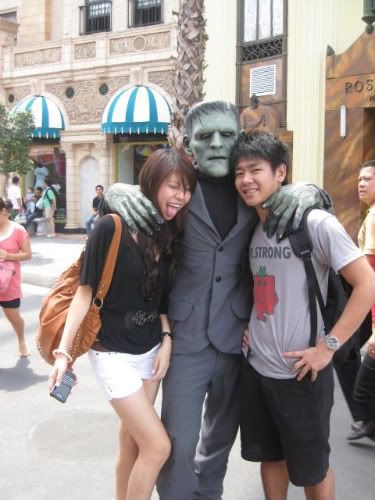 he was pretty violent . haha!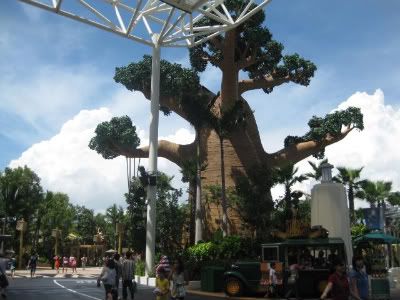 Cute Tree,


my boy is so cute!


I like this car!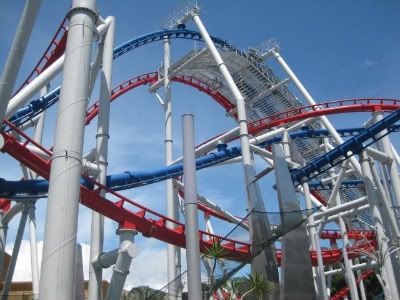 The ride we failed to play!

Sci-fi city!

Queuing in Mummy Revenge!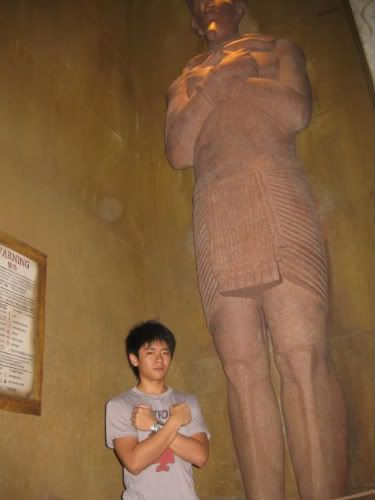 In the ride,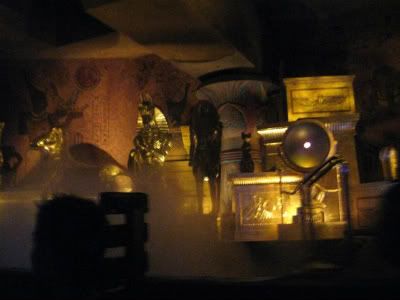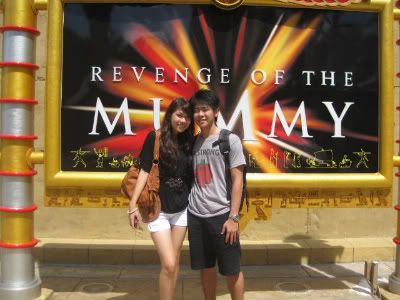 Mummy Revenge was awesome!



At Jurassic Park!


we had to queue for 70 minutes!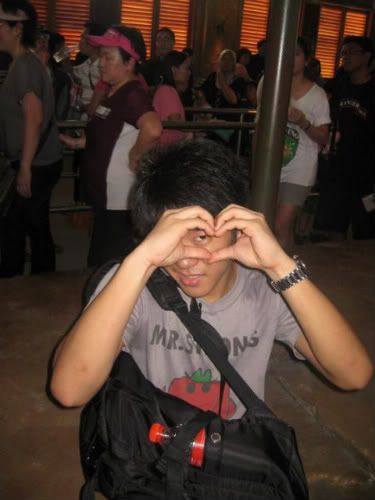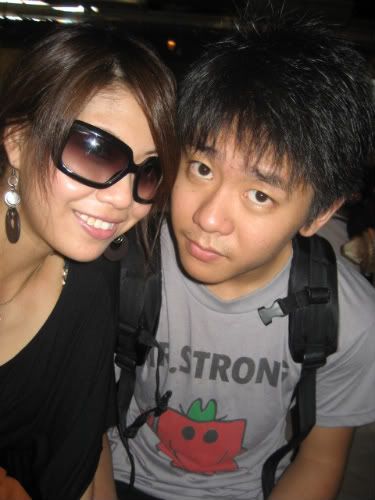 Well, water rides were kinda dizzy! haha but still fun.

And we watch the watch show at 3pm!
It was awesome and fun! hahaha .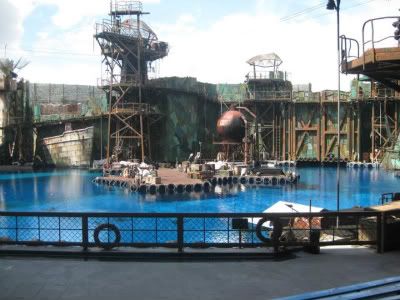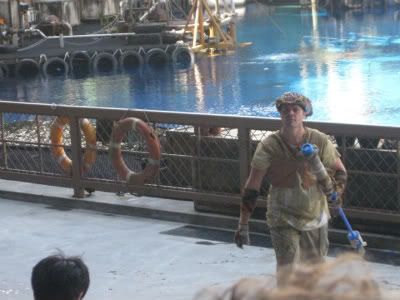 They used that stick to shoot water at us! haha.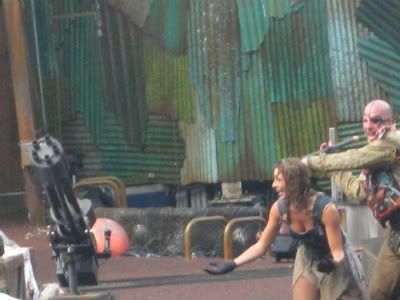 Raymond use has an excellent photography skill, awesome shot isnt it?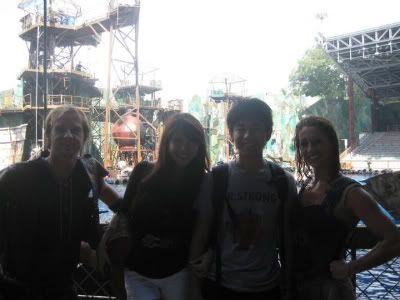 Raymond looked so happy here . lol!

At fairytale land.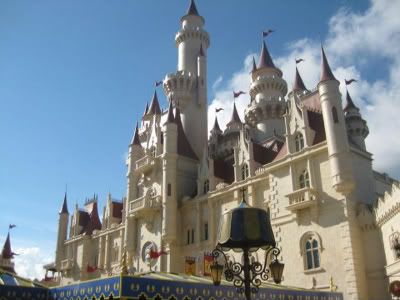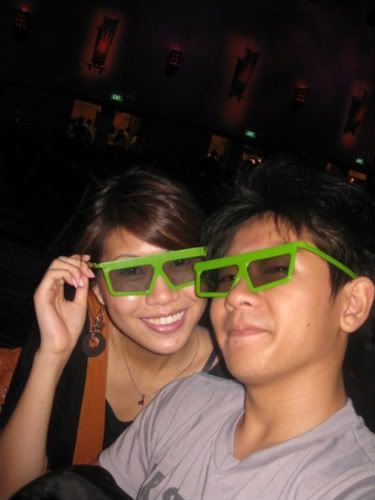 watching 4D shrek!

MADAGASCAR!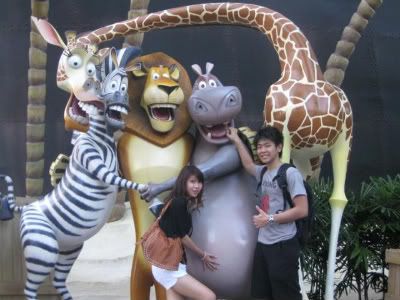 Sitting merry go round!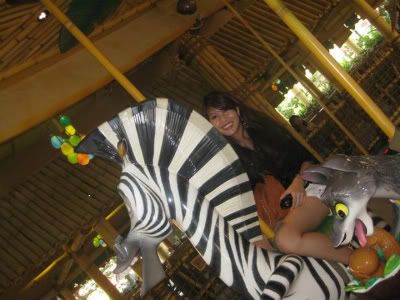 No idea why raymond took this shot for. haha!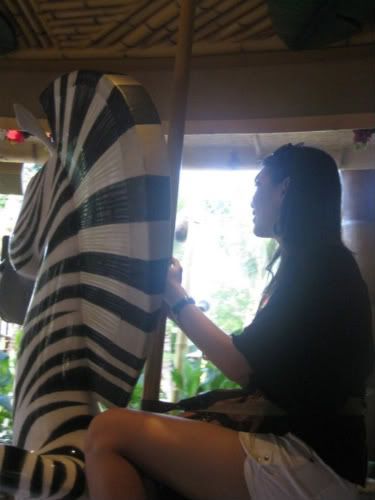 candid shot.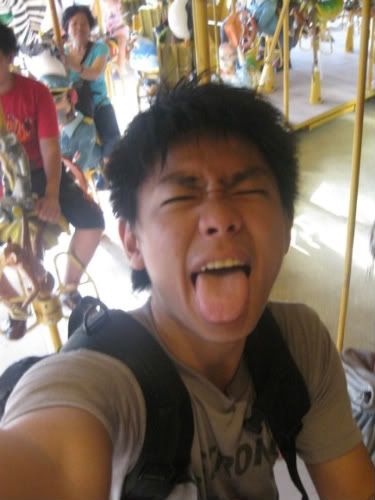 cute boy.

I guess we miss our childhood, hahaha!

walking in the indoors, Hollywood .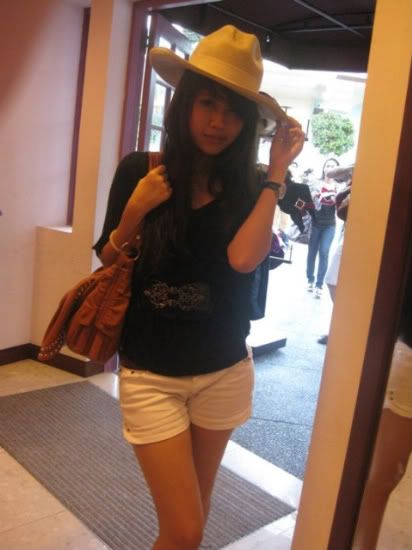 I dont know if raymond realise , its my first time posing for him. hahah!



Resting!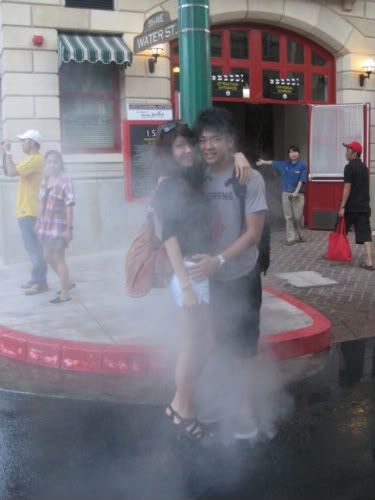 we had to play wiith this smoke! haha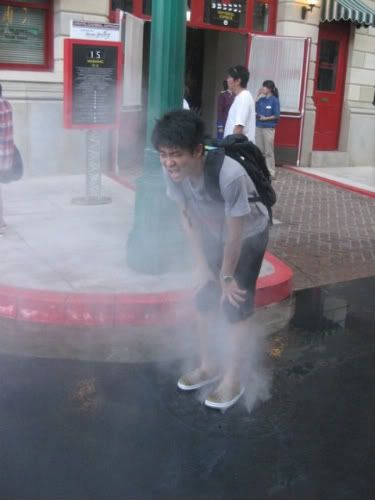 Hahaha! so funny.



You know why he wears the shirt "Mr Strong" now.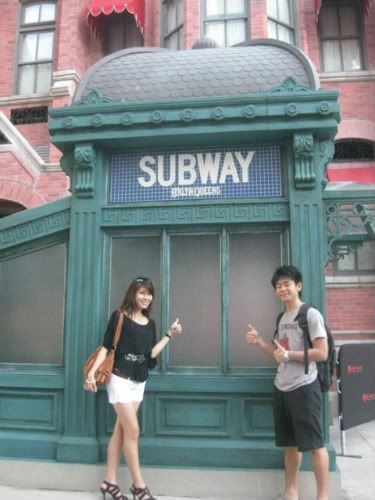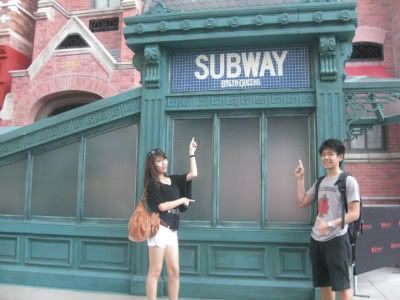 Old subway!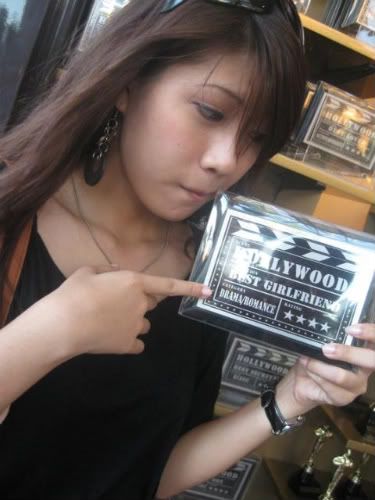 Best Girlfriend ♥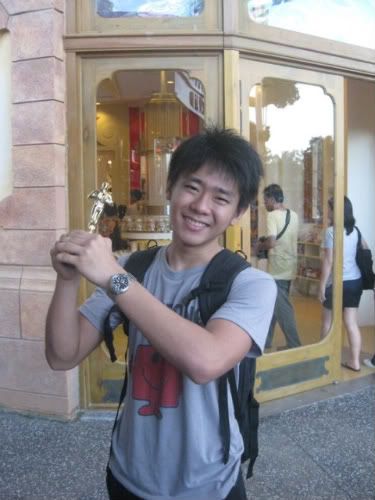 Raymond, recieving the best oscar award for acting!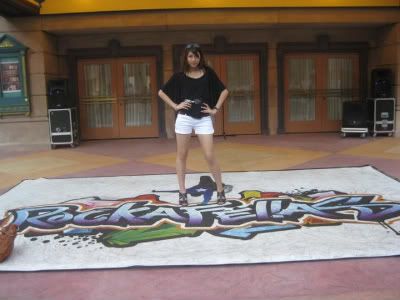 ♥




USS was awesome, once in a life time experience. Everyone must go!

Left Universal studio at about 7, was starving thus we decided to dine at Aston!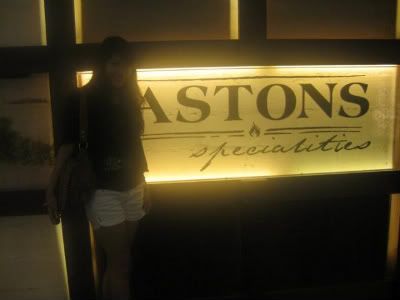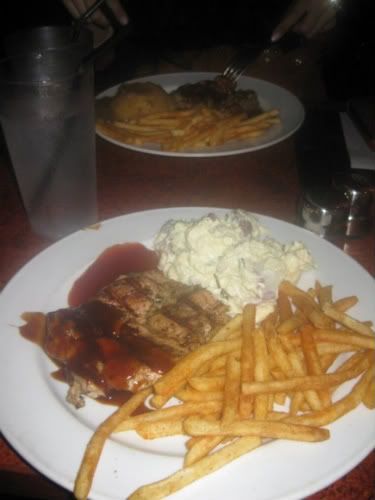 Ordered Hickory BBQ chicken!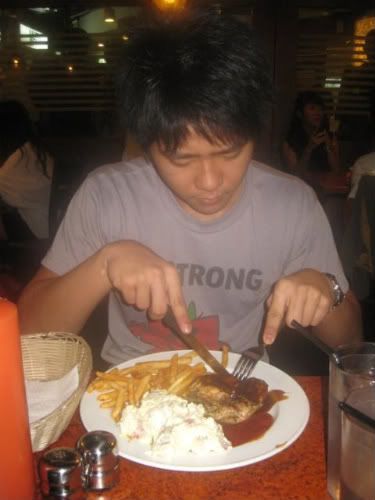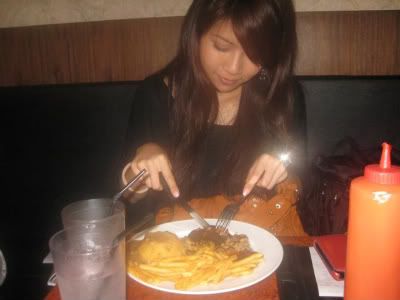 After Aston, we headed back to yck and my surprise happened there ♥♥♥
Bf was on the phone the whole day which kinda ticks me off as its suppose to be our anniversary!
but i wasnt a girl who would try to predict what he's doing thus i totally didnt expect that he is telling the guys to do a surprise for me!

bf told me the guys were at Daniel's place still so we shall head back to his house to rest first.
and after resting at his house, bf say we can go meet them already.
So we left bf's place and he hold my hand and ran.
cas, " Why are we running?!"
bf, " i dont know, daniel say urgent. "
cas, " I'm going to scold them when i see them later!"
bf, " No you wont scold them."
and the moment we reach half court, i was so shocked and touch.
There i saw my friends and
this!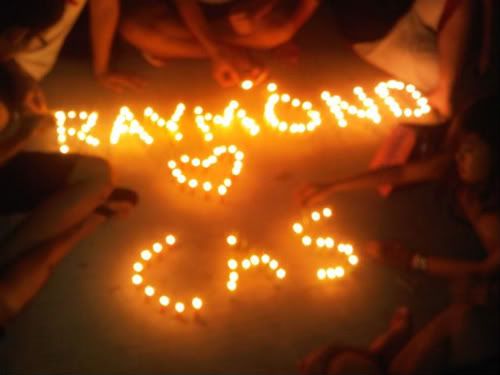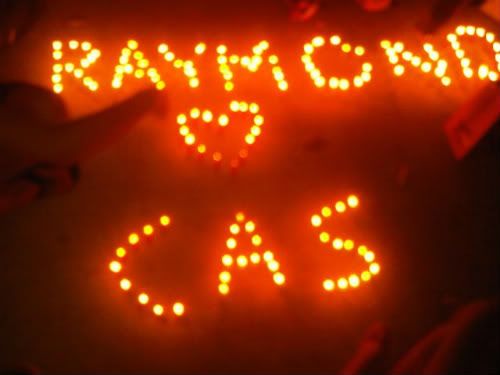 I thought baby would be so touch when he saw the scrapbook but i was MORE touch when i saw this ♥ ! it melted my heart immediately!!!
Thanks Jun huei, Daniel, Seb, Derek, Yu soon, bridget and most importantly my boyfriend, Raymond Chong Kok Wai.
I was really happy !!
Oh and he bought a dress for me, purple colour! idiot.
But i still love it ♥ hahaha!
Thanks so much baby!! ♥♥♥♥
Had the best day ever!


Made our anniversary wish and blew out the candle.♥



I love you, RCKW♥


Baby, you filled my heart big time ♥

stay tune (:

LOVES CAS ♥