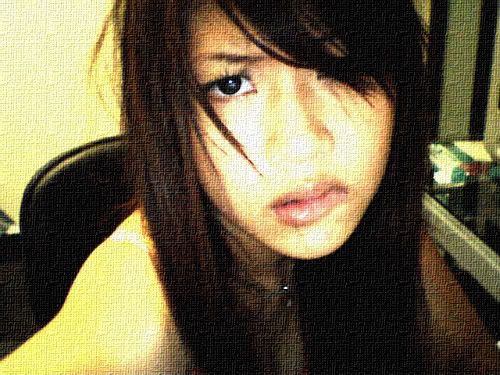 We are walking the runway .



Hello people , i miss blogging so much and i've been into this song Sexy Bitch.
Its quite an old song? i think! well , been listening to it all day.

Had been really lazy to blog despite that majority of my friends' holiday have ended.
Wasnt really inspired to blog about anything until today.

Firstly.
I think GENTLEMEN is very important and i look into it ALOT.
I get turn off easily if a guy doesnt have the basic gentlemen attitude in him.
You are a guy , you behave like one.

I'm not referring to my boyfriend if you are trying to guess who .
I was referring to a man i met today, apparently my paper bag hit that guy by accident while i was walking towards the escalator . I turned and apologise.
I suppose he didnt hear thus he went telling his girlfriend out loud, " SOME PEOPLE JUST DONT KNOW HOW TO APOLOGISE WHEN THEY HIT UNTIL SOMEONE." ( in chinese. )
i was so shocked! i turned and look at him . He wasnt old , thats shocking.
I mean! If old man were rude to me, i totally understand .. i never get in good terms with old people.
however, i never experience a young guy who would even glare at me ... i only saw young guys smiling at me .. i swear!
so i was pretty pissed off and he continued " I dont understand why she carry such a big bag for what. "
Come on , it was just a paper bag not a bag full of needles.
Even if i didnt apologise, i really think that a guy should never react this way!
Not towards anyone .. it wasnt as if i trip him down the escalator . My paper bag just knock against his leg or arm, i wasnt sure and he flared up.
His girlfriend nudge him to stop but he continued.
Why would that day even bother to be with someone with such an ungentlemen attitude.
If he treats a stranger like that, i bet if you as his girlfriend ever knocks him . He just gonna bash you up!
Major turn off. My mood was seriously ruined.
I was never treated like that in my whole entire life.. and i seriously dont think i deserve it since i apologised.
What a luck !

well , i'm done with my moody part of me. So girls, if your boyfriend behaves like that .. just tell him
" Be a man ? dont flare up over little things. Its plain annoying and such a turn off."

Anyhow! I cant really recall my days spent.
let's see... I worked at Mandarin Oriental Hotel with my brother recently.
It was really flattering, samuel said that the chef wouldnt really allow us to eat what they cooked.
However, on the day i worked.. the chef actually asked my brother and me to eat what they cooked!
I only worked for a day... and the next day , they asked my brother why i didnt work and they almost drool when they saw me.
Exaggerating but flattering! haha.

And the reason why i stop working was because they asked me to get a LONGER skirt and a 1 inch heels.
I'm only working there for 3 days? plus! I dont wear 1 inch heels... its either i wear a 3-5 inch heels OR i wear flats. I dont like the idea of trying to be tall by buying a 1 inch heels .
its so ugly!
and their staff have the worst make up ever!
Remember me blogging that girls should never ever apply RED LIPSTICKS unless you reach the age of 23 or on halloween.
I really think girls so apply THICK red lipstick and black eyeliner just look like some witch in daylight!
Plain YUCKS and major turn off.
Back to the point!
The mandarin Oriental staff requested BLUE eyeshadow and RED lipstick.
Are you serious? BLUE eyeshadow is alright only if you apply it right .. too much of blue eye shadow you gonna look like show china whore.
And when BLUE and RED mix .. SO WRONG!
Instead of looking like a whore , you gonna look like a witch whore!
So i apply as like blue as possible , almost nude color and i didnt apply red lipstick , i mixed alittle of my foundation to make it look pink but applying very very little of red.
I'm sorry if thats the rule .. but i will never serve a customer looking like some witch whore!

anyway, i like the uniform that i was given . I looked smart and nice.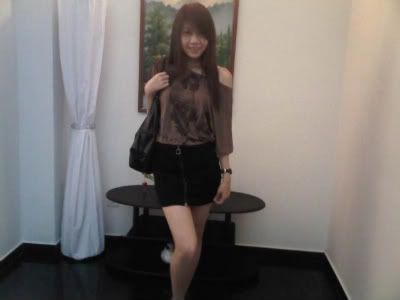 Samuel and myself.

Well, also!
On one of the days i accompanied my parents for steamboat.
After steamboat, while dad was in the gent. Mum and myself went into the specs shop as i was looking at shades.
I was trying on the Gucci shade at first then mum was looking..
the salegirl told mum that they are having a 28% discount and mum said " do you want? if you want then buy."
I was like, " SERIOUS?!" i was overjoy ! for anyone who know me , shades has been my love since forever!
One of my wish is to have a walk in closet full of shades and heels.
I'm just crazily in love with them.
well , i tried of Gucci shade but none really match me.
So dad asked me to try on Christian Dior and they was like " This look so nice on you!"
I bought the Christian Dior shade , i was overjoyed!
$334 for my shade was totally worth it ....... its like anything for heels or shades are okay to me!
I love them and i will always love them,
so i have been bringing my baby D out almost everyday...
its impossible not to bring it out since the sun are so blazing nowadays thus its time for my baby D to shine ! hahaha.
I love my baby D so much!

Presenting.......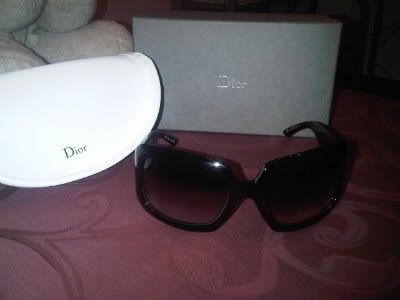 BABY D ♥ Aww! such a beauty isnt it.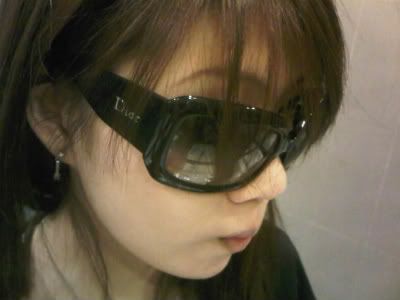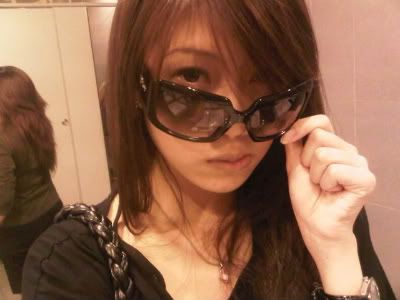 Myself and baby D.
Be prepared that almost all my picture gonna be taken with my baby D on ! Hahaha.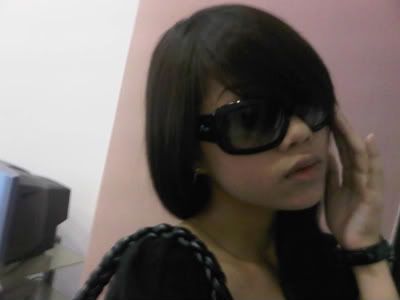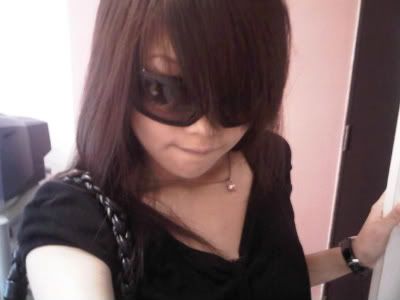 I like this picture .....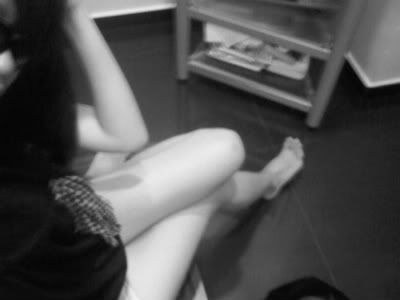 was playing with the black and white effect, P/s: I know my legs are fat!

Another day with my baby D..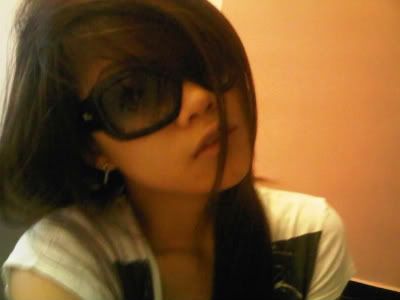 and on sunday was father's day.
I didnt get anything for dad as his birthday is reaching in a month !
So i think i gonna get a present for him on his birthday.
anyway , happy father's day daddy.
I love you so much! please take care of your back okay?!
Dont want to see you weak and sick.
Because you are my beloved bestest dad in the whole wide world.
I LOVE YOU!

And on some random days... can remember when.
Camwhored FINALLY without baby D!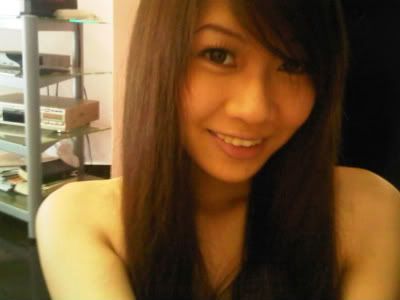 LOOK! its not that i have ugly eyes thus i keep wearing shade okay.
I love shade but i have beautiful eyes too!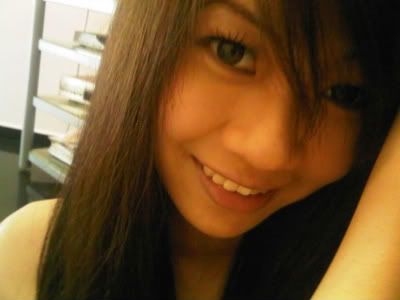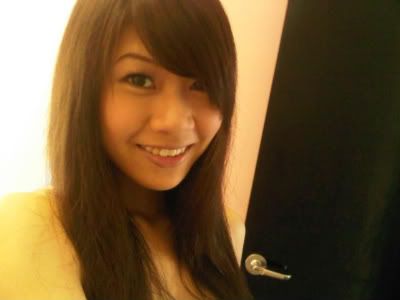 I dont know why i feel this way but i keep feeling that my look are changing! anyone feel this way too?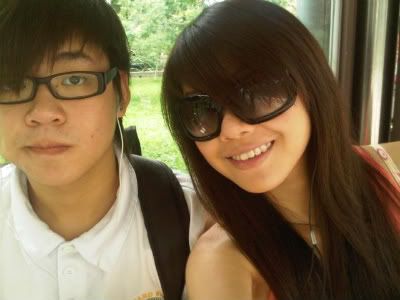 Brother and myself!
was on my way to meet bf for Karate Kid.

Karate Kid was awesome!
Jaden Smith was so cute... Like father like son huh.
Well , i still think Will Smith is more attractive! haha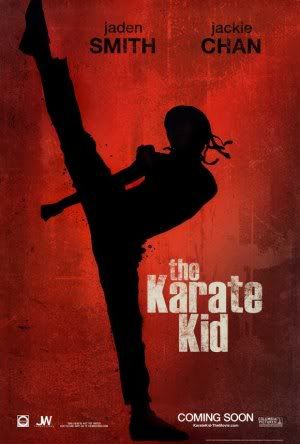 Ratings: 8.5 / 10
i suppose the morale of the story is that everyone have a choice to make when you meets setbacks in your life.
Its depend on you to stand up again when you fall .
Meaningful film!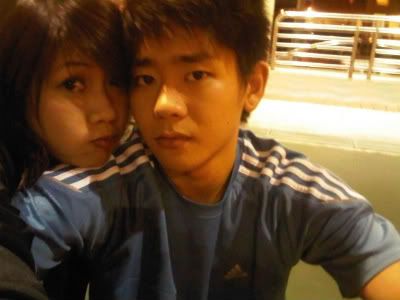 Half court with bf and the guys after that while i waited for my parents to fetch me home!

and LASTLY,


Looking forward to THIS , hope it gonna be an awesome day! ♥♥♥♥♥ !!!

Stay tune (:

LOVES CAS ♥