SINGAPORE'S COLOUR LENS SUCKS?!




Yeah, I'm not bringing Singapore down! but THIS is currently the state of my eyes.
I've purchase Colour lens for in the legal shops in Singapore but after wearing the lens for 3 days, my eyes become sore!
I have no idea what's wrong with the lens! I'm so pissed off with Singapore's colour lens!
Buying from blogshops are much better, i wore one for like 5 months with NO PROBLEMS AT ALL!
and the previous pair for 4 months everyday and nothing happen to my eyes..
yet buying at singapore, my eyes turns out this way after 3 days!




I'm wearing the lens i bought online... and yeah, its definitely more comfortable than the lens i bought in Singapore's legal shops!



Anyway, i realise i've been neglecting my blog for some time. I was pretty busy with exams and stuff.. Now that it's holiday.... I have plenty of time to blog.

My parents went on a holiday to Hong Kong recently and they bought me a bikini!
Did a walk for them and they said i look super hot in it..
My maid is only coming back on Monday, I cant wait..... I need princess treatment so badly once again!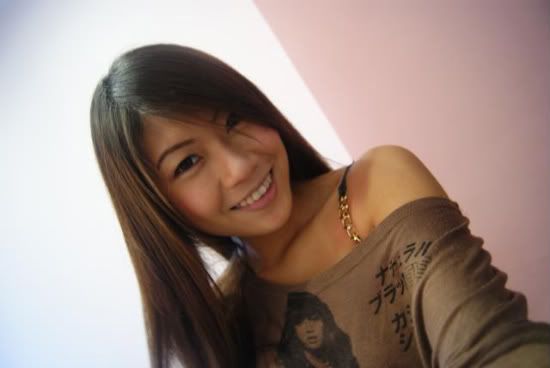 One of the days with my boyfriend and friends, I didnt had much make up on since i borrowed my mum... SO YEAH.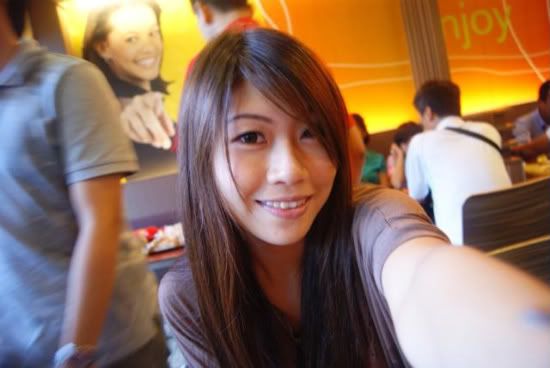 With no foundation on but just concealer and lashes!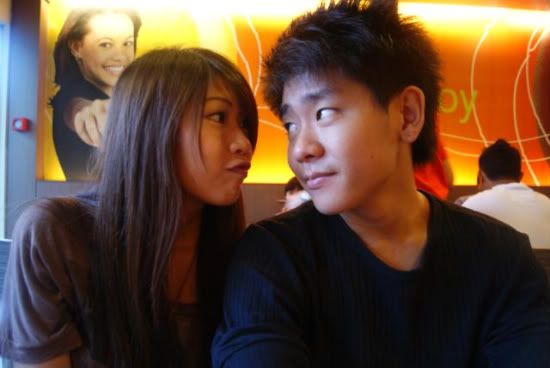 Raymond and myself.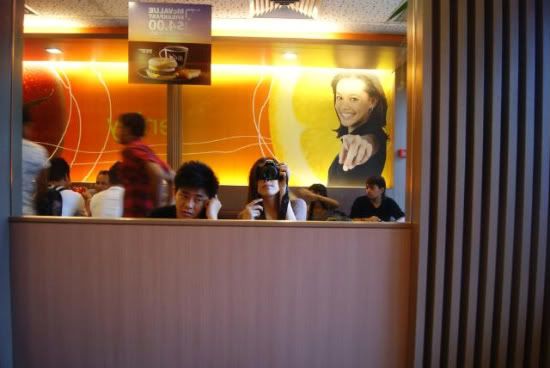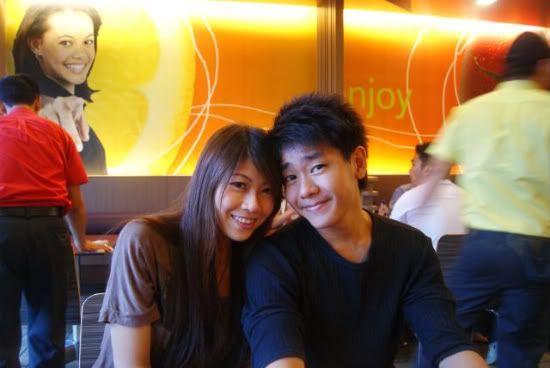 With love ♥

WINDSOR HOTEL BUFFET



Kisses to my boy, Raymond Chong Kok Wai ♥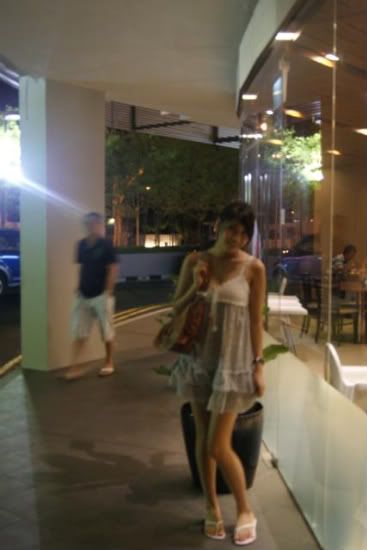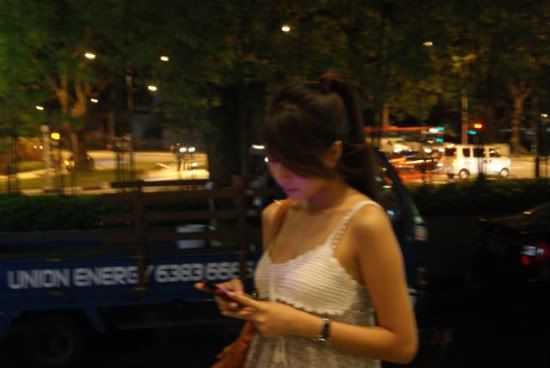 The food were alright.

MAHANTTAN

Raymond brought me to Mahanttan since I've been craving them for a week! Love him.
He look extremely charming that day, i guess its because of this shirt?
HAHAHA.



Raymond doesnt agree that Mahanttan rocks but TOO BAD, his girlfriend is a big fan of Mahanttan!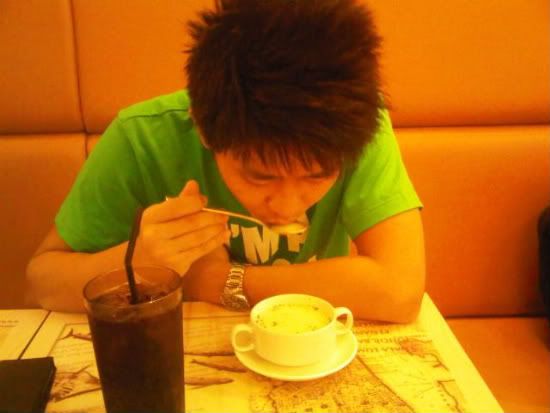 Like i said, charming!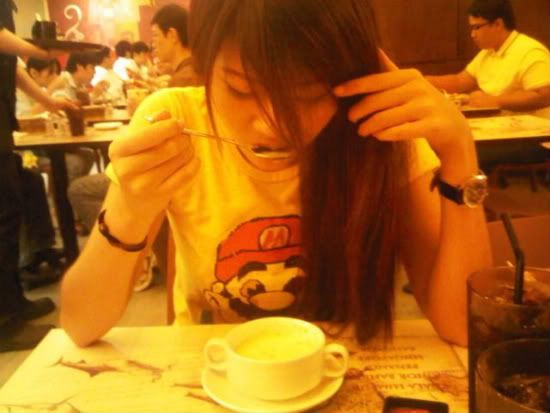 If you're wondering why the picture quality isnt that great, I'm using my Blackberry... THAT'S WHY!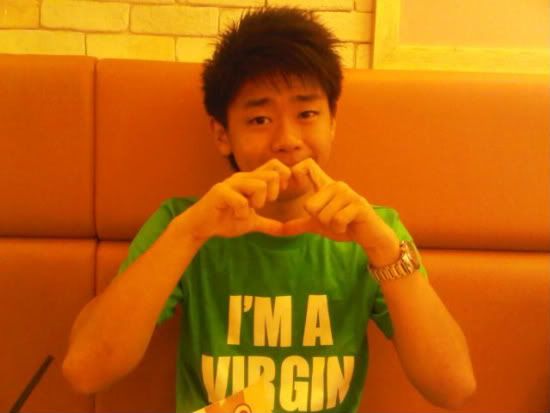 Yes darling, I love you too!

BBQ CHICKEN

I met up with the ladies at Northpoint, can't describe how much i misses them!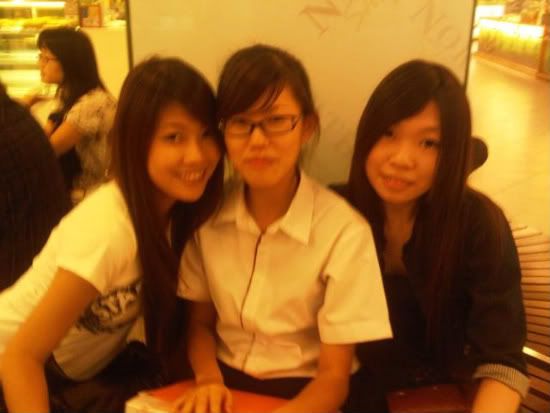 ♥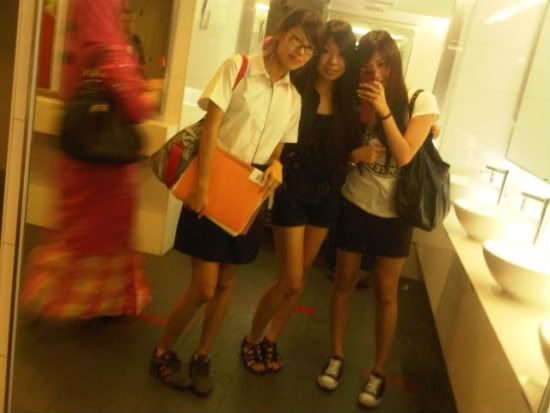 Despite the months we failed to meet up due to our individual life, everything felt the same..
The laughter, smile and our gossip topic!
HAHAHA, i love you girls....
and bloody sheryl is missing in the pic!

After meeting the girls, i head down to meet my boy!
He stayed over at my place, another splendid day to end.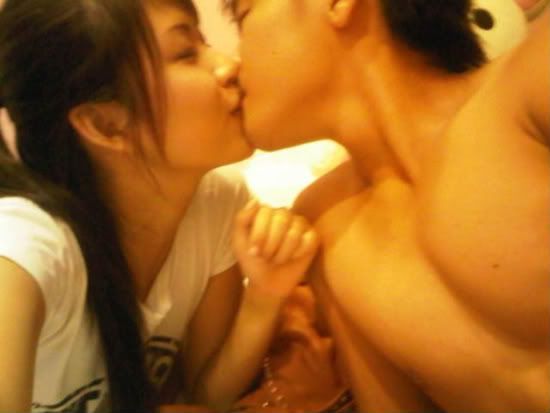 Love this boy, this bulky guy.

CHANGI AIRPORT / THURSDAY

Met up with Raymond and the guys, headed down to Justacia(Something like that.) and went for some pool session before heading down to changi airport to pick my parents up!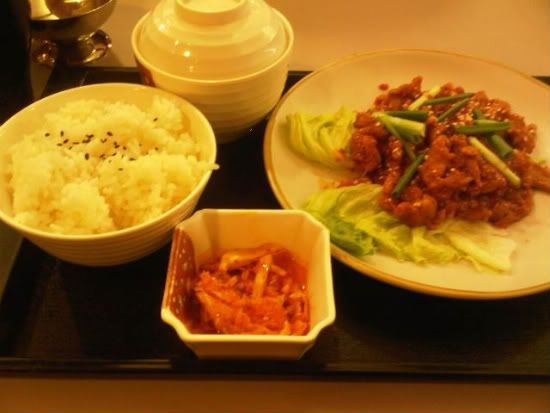 The food was alright!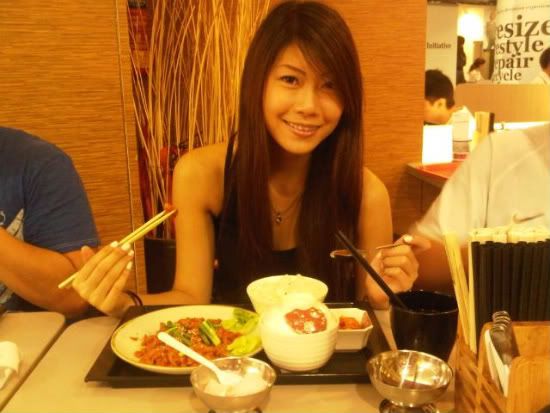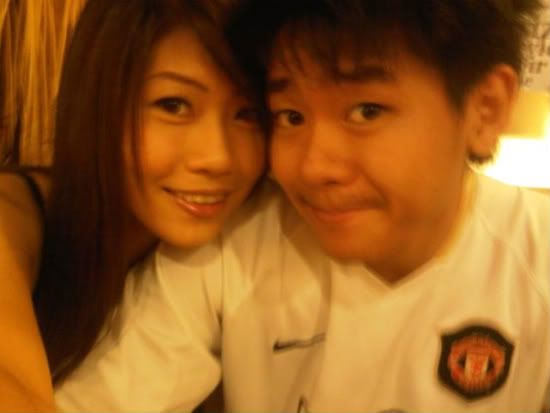 Told raymond i can act cute fairly well too,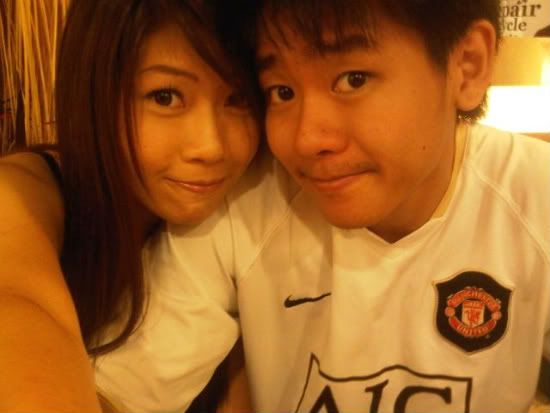 i look cuter? HAHA
But posing this way isnt me at all, don't even think any girl should pose this way..
I mean, that cant be your natural smile right? So SMILE when you are taking a photo.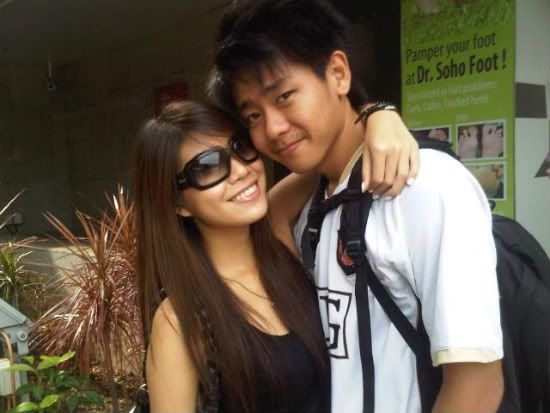 I still prefer smiling.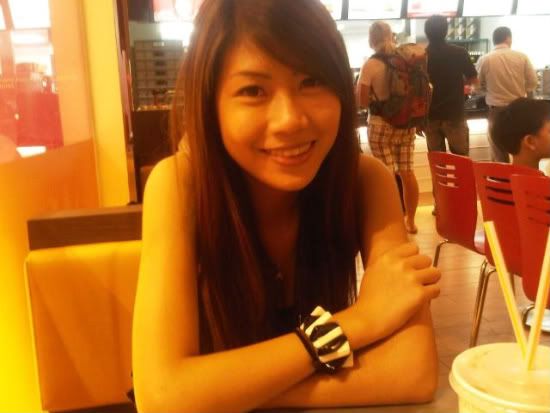 while waiting for my parents at the airport.

Head to Amk for frog leg porridge, awesome!
Pappy sent raymond back before heading home. Awesome day!

stay tune (:

LOVES CAS ♥