10 January 2011 ; I turned Nineteen!


Finally, I'm nineteen now... I'm turning old. NOOOOOOOOOOOOOOOO!
I had an awesome birthday celebration this year, it's a birthday filled with surprises. From my boyfriend, bestfriend and friends. Even my family too! How awesome is it.. thanks all so much. I swear I felt like a happy doll that day.
I love my presents too, everything I wanted in my shopping list was tick. yay, saved me from shopping!
I got a couple watch with bf, a Charles & Keith bag, an Armani bag, a Coach wallet, a bottle of perfume, a sexy black sleepwear and the nicest handmade present by my bff. I was really happy ♥!

8/10/2011 ; BBQ AT PASIR RIS

My girlfriends didn't dare to call me as they were afraid I will forced the surprise out of them, so i had no clue they were planning something. I thought I will be having a very simple birthday with my boyfriend this year. So initially, Raymond and I planned to go east coast for seafood before my actual birthday for a pre celebration. Then he told me he made an reservation at Pasir Ris- Sakura. (I don't know why, I did not suspect anything.) When we reached E Hub, we found out there isn't any Sakura and Raymond made some story that it change to some japanese food and I believed him again, I trust him that much huh? So he initial the plan to take a stroll to the beach before dinner as we reached too early, I went along again without suspecting anything..
He tricked me into some weird walk for 2 mins and suddenly at the BBQ, i heard a group of friends singing the birthday song. I still didn't know they were my friends. I was thinking, " Hey, someone is celebrating birthday too!" and when Raymond walked towards them, i even asked " why are you walking there." Then I noticed Jun huei and Yuwen, I was so shocked! Yes, I'm damn dumb. I KNOW ♥!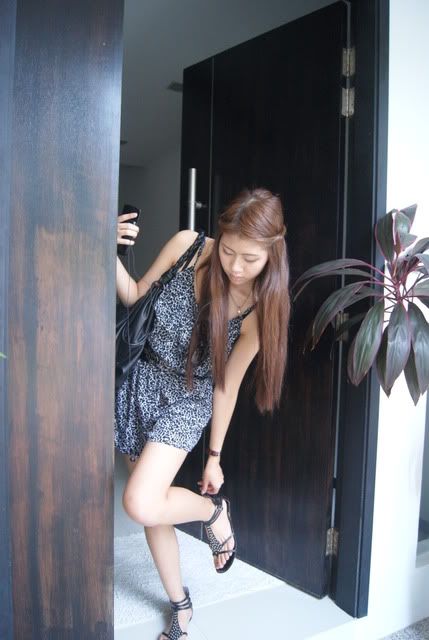 Wore a jumper that day!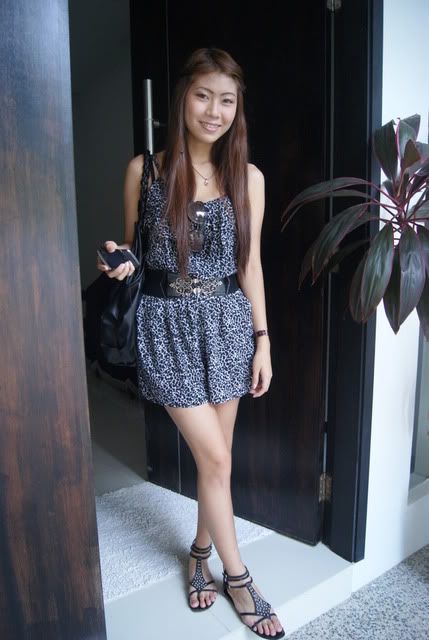 At SuperDog.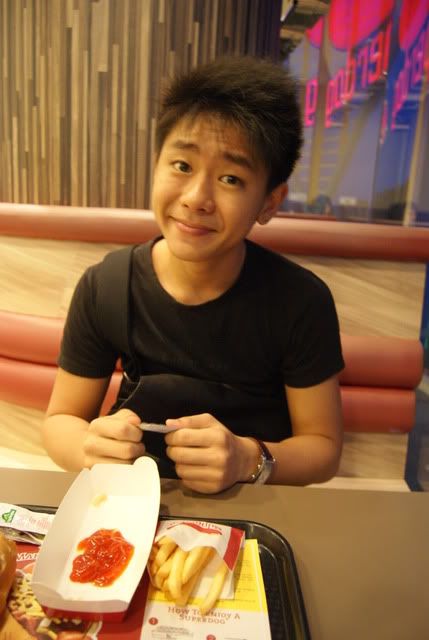 Yes, he love to act cute. haha! My adorable boyfriend!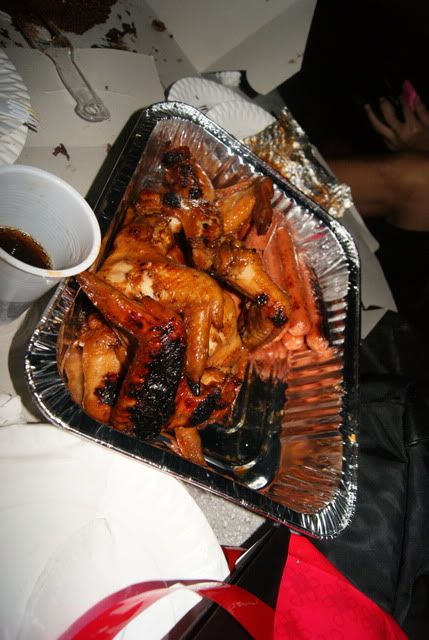 BBQ!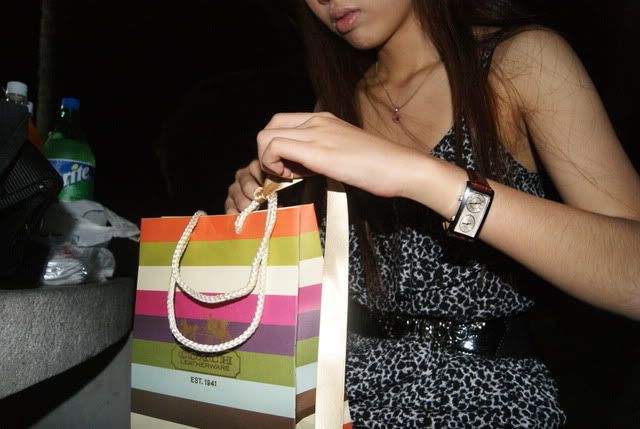 Opening my presents!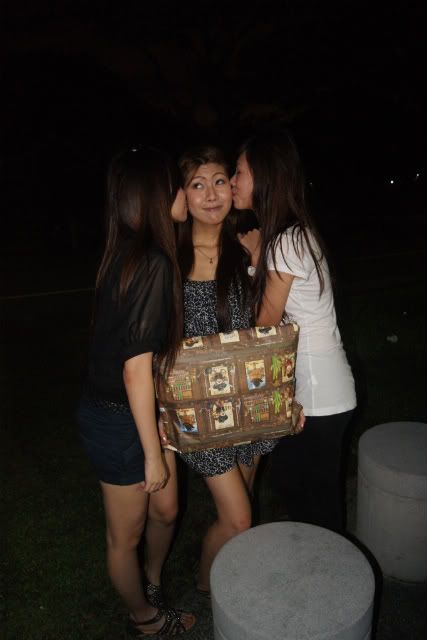 Thanks girlfriend!


HAHAAH :)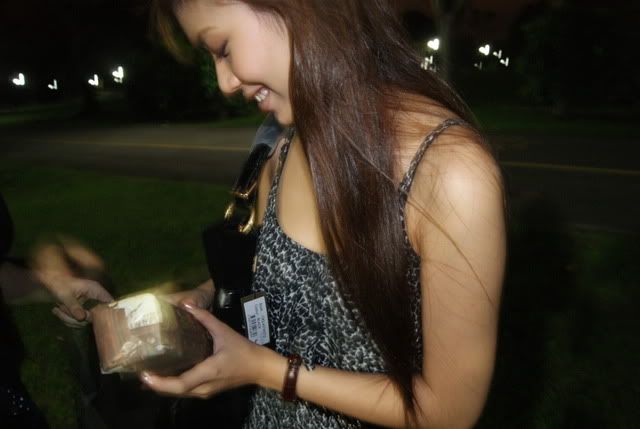 Looking so happy!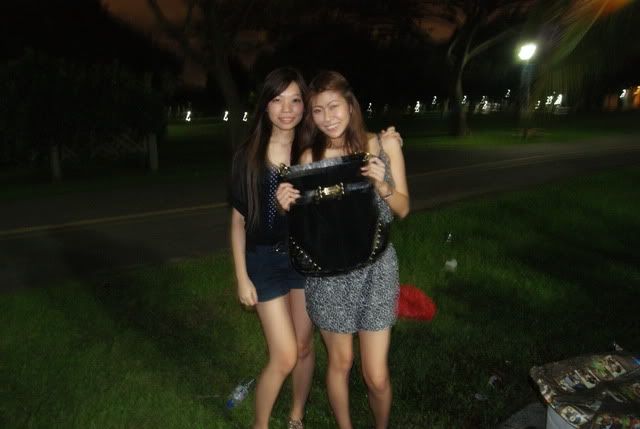 Love the bag.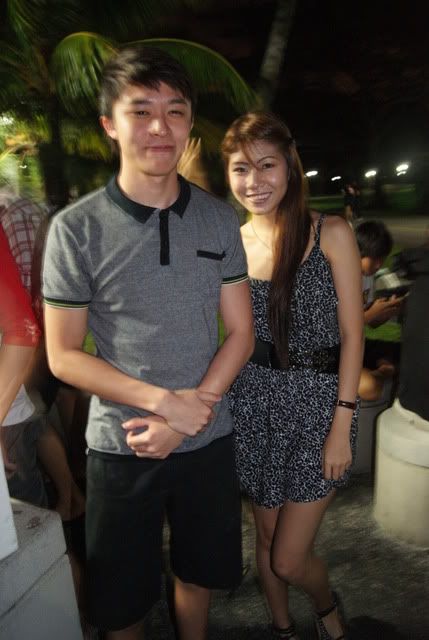 Eddie was the birthday boy too!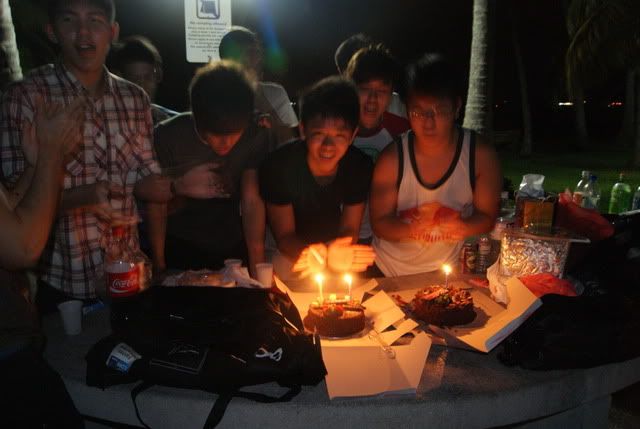 :)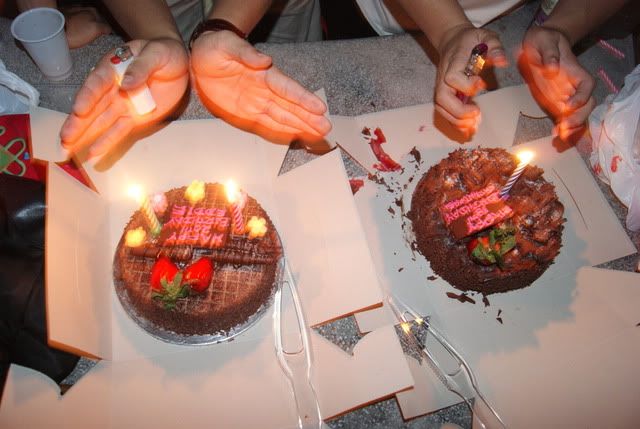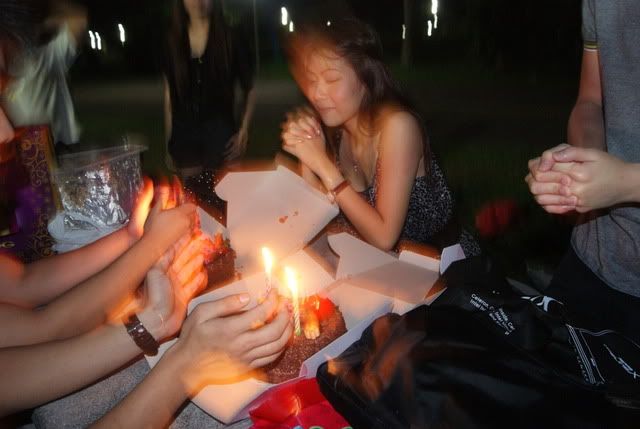 No cake smash. thank god.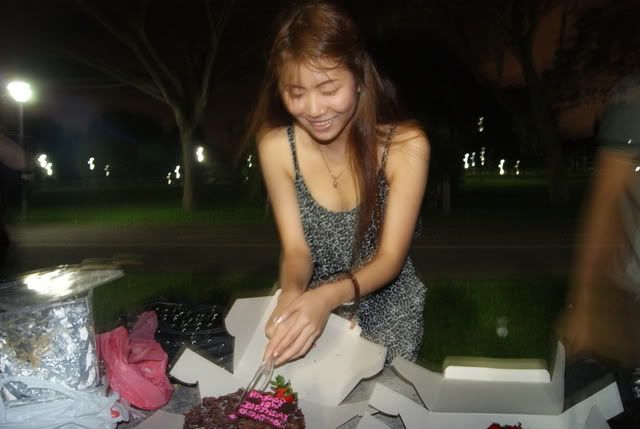 Hope my wish come true!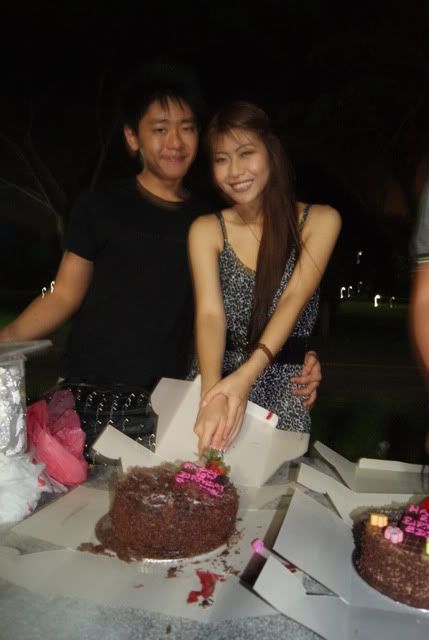 Love my bf!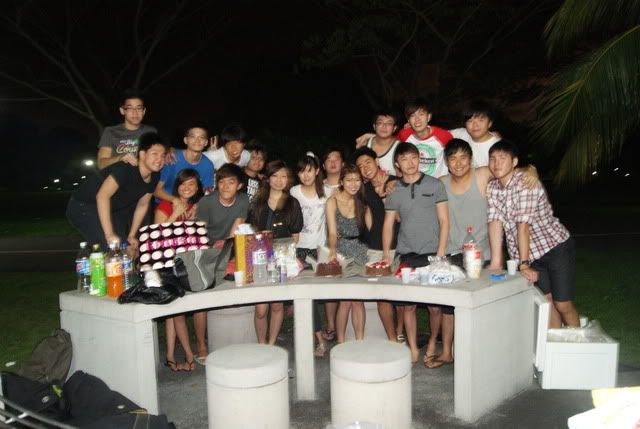 Thanks everyone who came!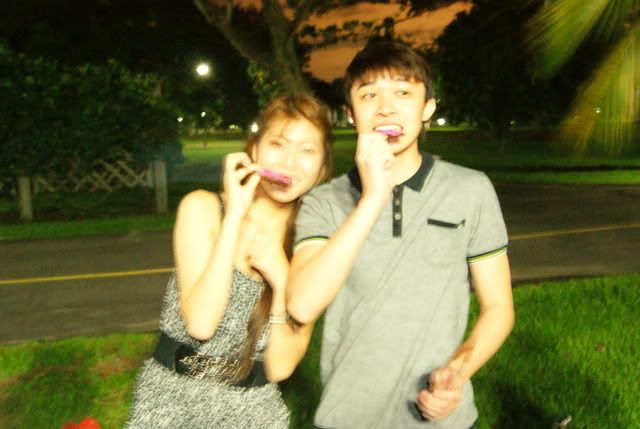 Birthday Boy and Birthday Girl.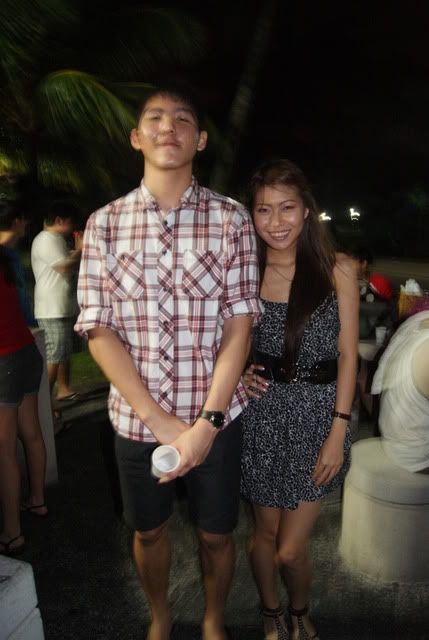 Bingyao, rare one. Came too!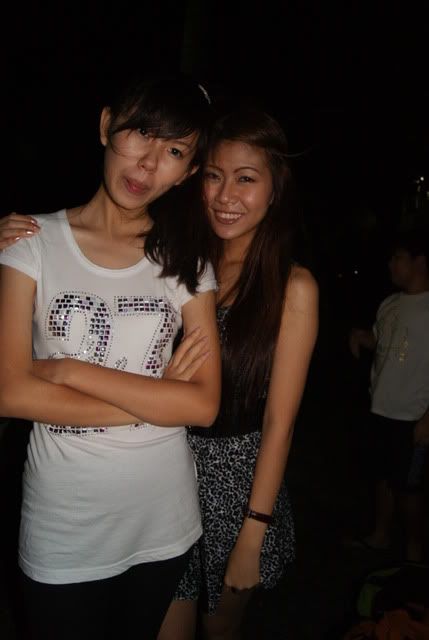 My darling!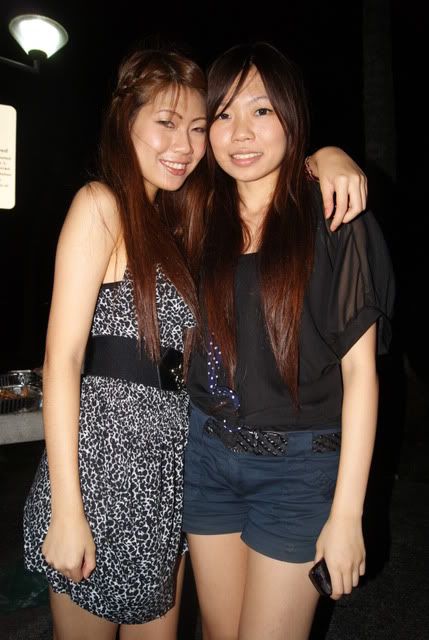 Another darling.
The presence of them make everything so much more different. My girls!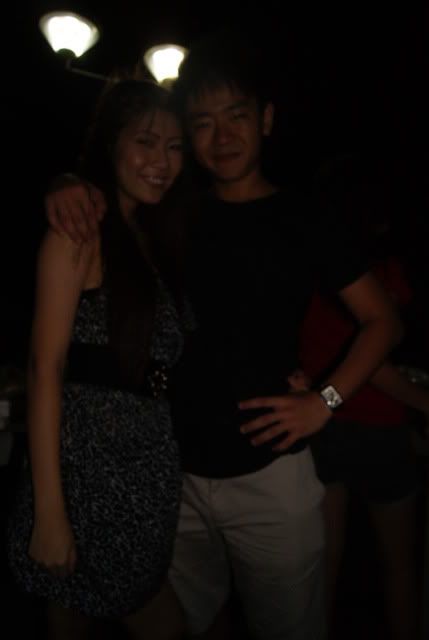 My boyfriend. Thanks baby!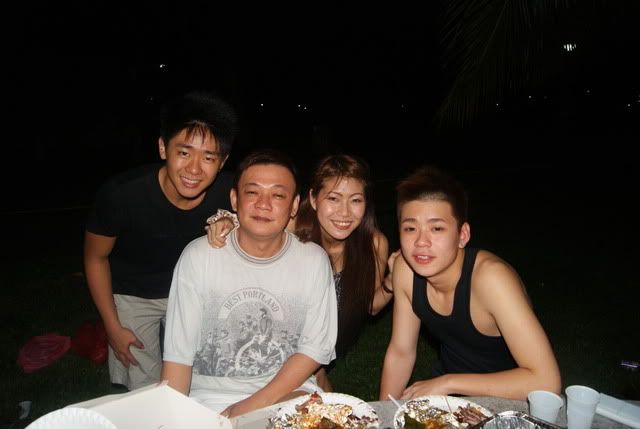 My dad and bro came, they told me they didn't prepare any presents for me this year and will make it up to me on my 21st. I bought it AGAIN!!! only to find an Armani bag hanging at my doorknob at 12mn on my birthday. HEHEHEH. Thanks to my family! love you all so much!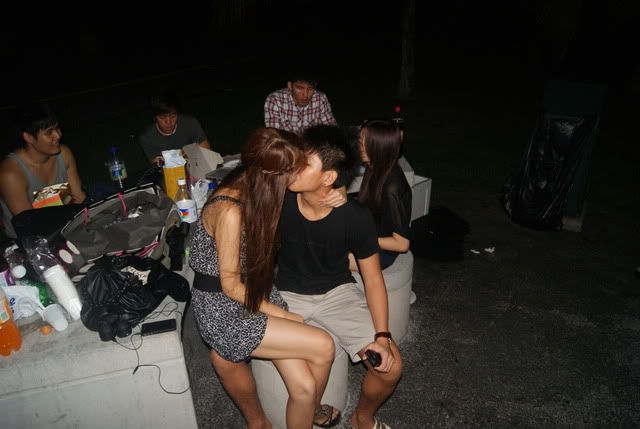 Giving Raymond a 'Thank you kiss'.



Thanks baby, for everything.

10/01/2011 (Actual Birthday) MANHATTAN / JACK'S PLACE.



Dress code for my actual birthday, decided to go for something sweet for my 2 dates.

1st date was with my bestfriend, Sheryl Siow. Poor girl had to wait for me for an hour as I was late because I spent super long dolling up!
She planned a mini surprise too, haha! Had my lunch with her, after our filling manhattan lunch..
I was checking the pictures we took in my Digital SLR and I saw someone place a yami yoghurt on my table. I was thinking, " Who so rude to put their stuff on my table." and when I looked up, the manhattan staff was holding a mini cake and they starting singing birthday song with bff. I was super shocked and happy, grinning all the way. HAHAHAHA.
Thanks Sheryl Siow, always putting so much effort on my birthday doing handmade cards etc. Love you!!



This is my best friend, Sheryl Siow ♥.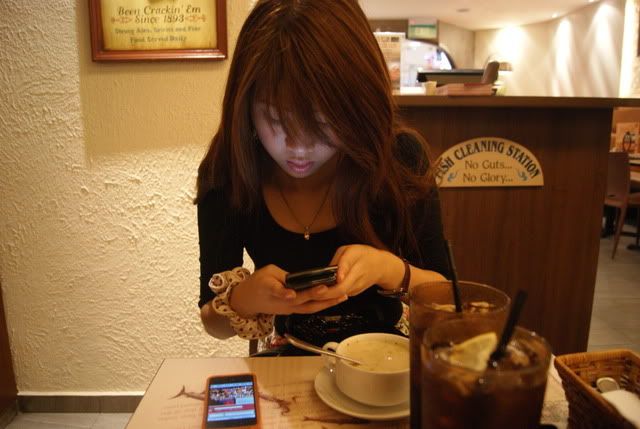 Busy with my phone, candid shot by Sheryl.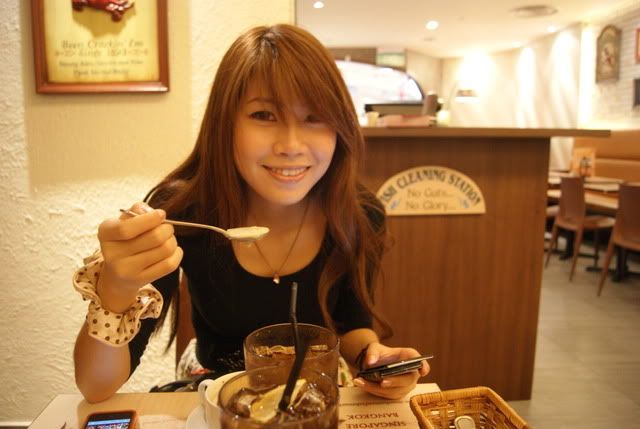 *slurp, love their mushroom soup!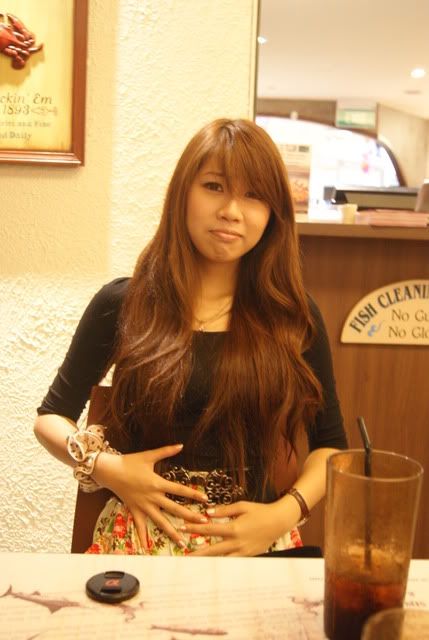 was damn full after our lunch!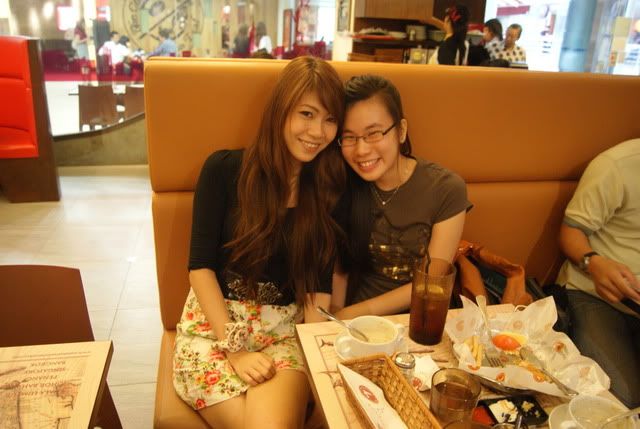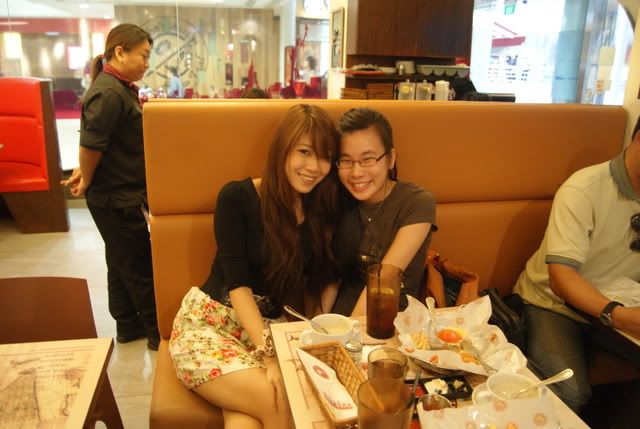 Took photo with Sheryl!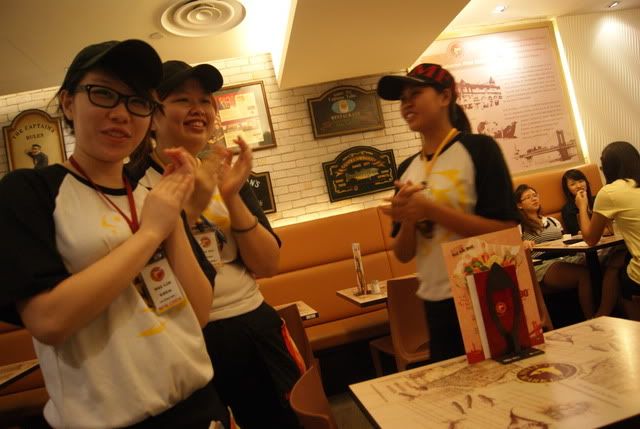 Manhattan staff singing birthday song for me!


AWWW! Feels quite romantic right?! hees!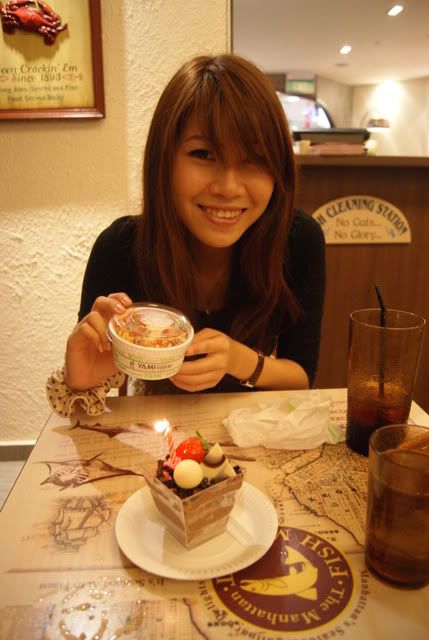 My all times favourite, Yami Yoghurt.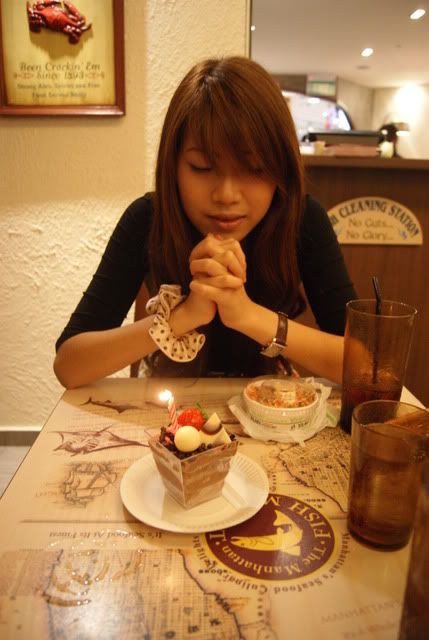 Making a wish....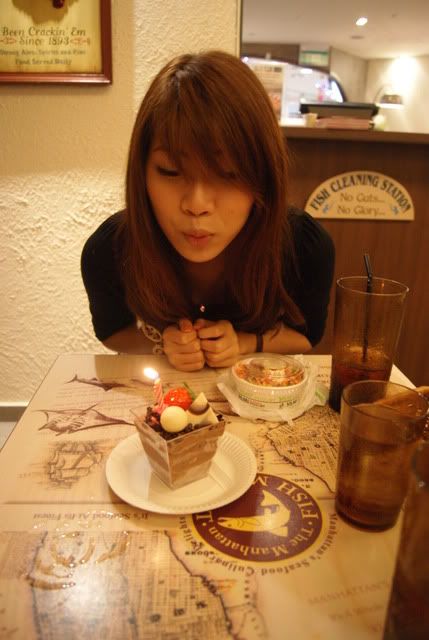 Let hope my wish come true, I will work hard for my wish too.


Strawberry. Sheryl is weird, she doesn't like strawberry!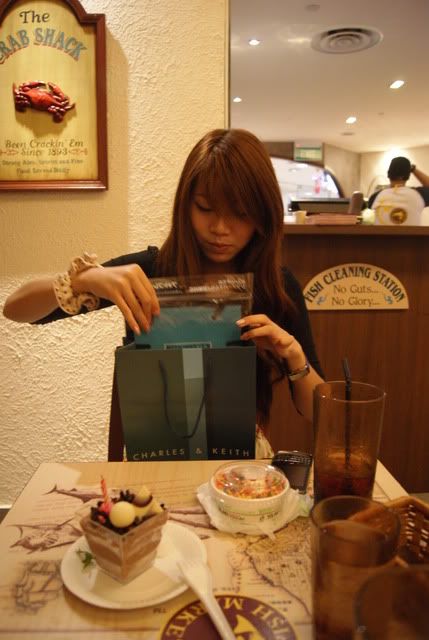 Looking at Sheryl's present for me.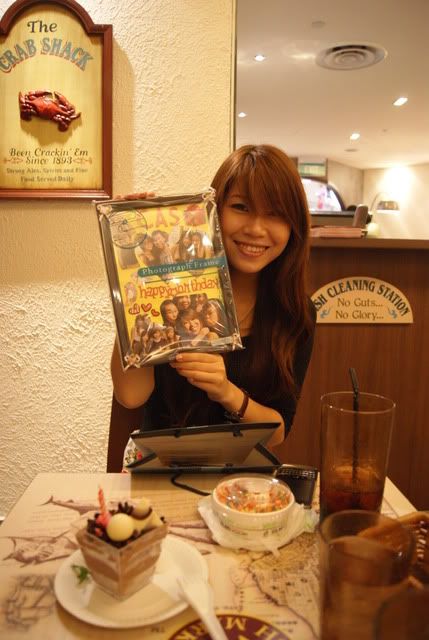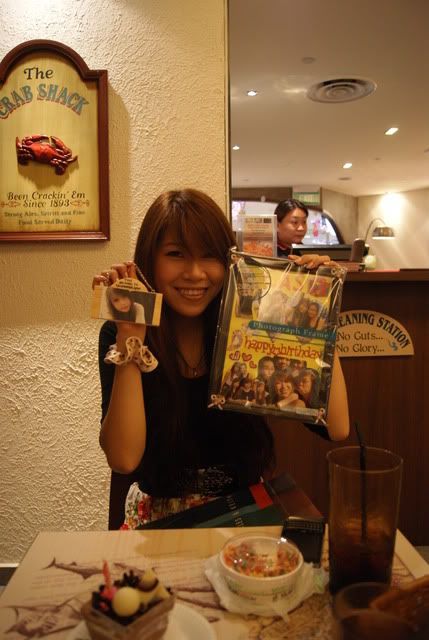 Sweetie girl, it was lovely.. I was really touched!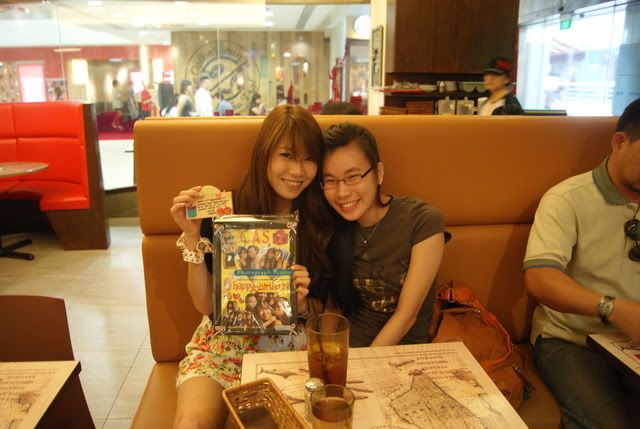 Thanks bff. I love you ♥!

Walked around Junction 8 before heading to TP to look for Raymond while Sheryl headed home.
Took a bus to NTU to watch Raymond's match. After his match, we cabbed down to amk Jack's Place for our dinner.
I LOVE THEIR OYSTER AND THEIR LOBSTER BISQUE!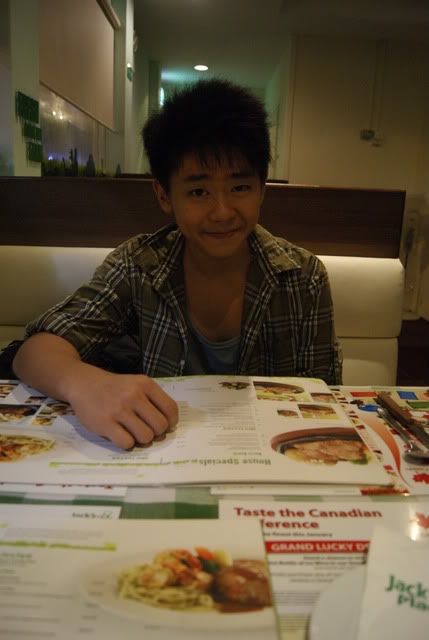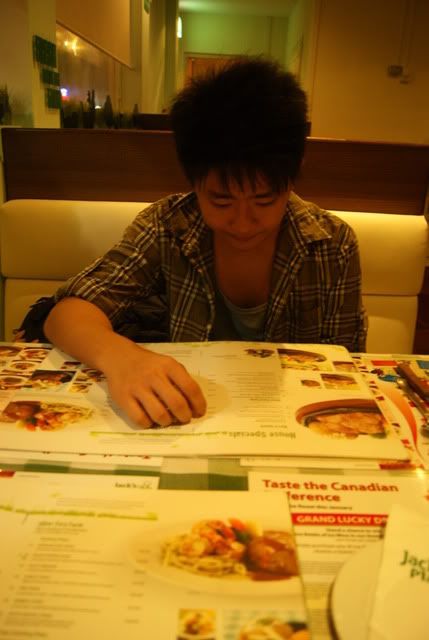 My boyfriend, Raymond Chong Kok Wai.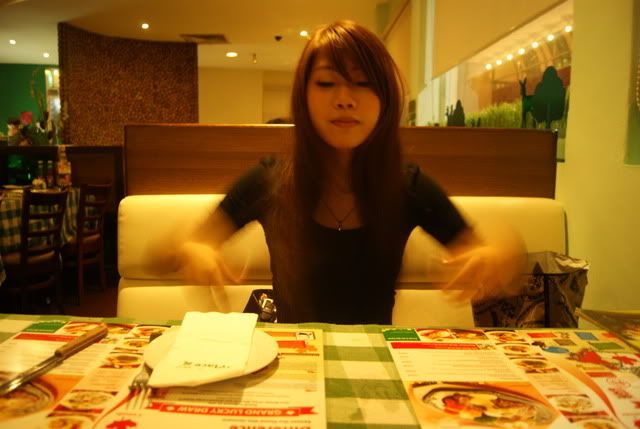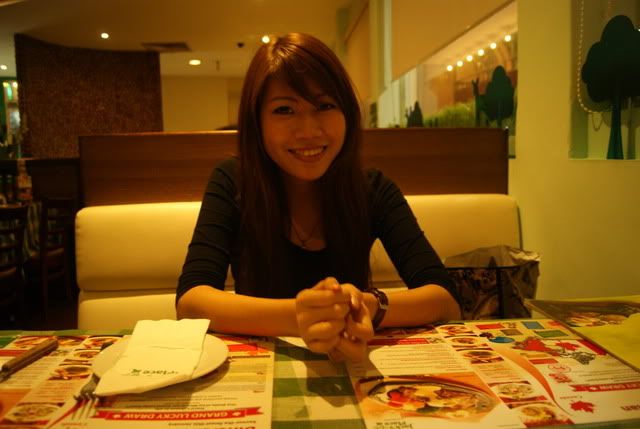 He just loves to spam photo. haha!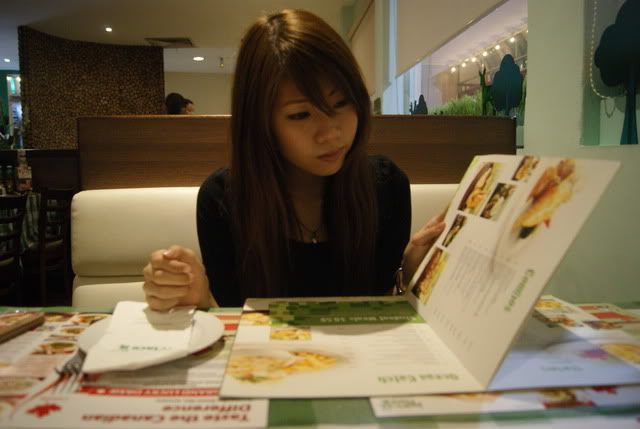 Looking through the menu!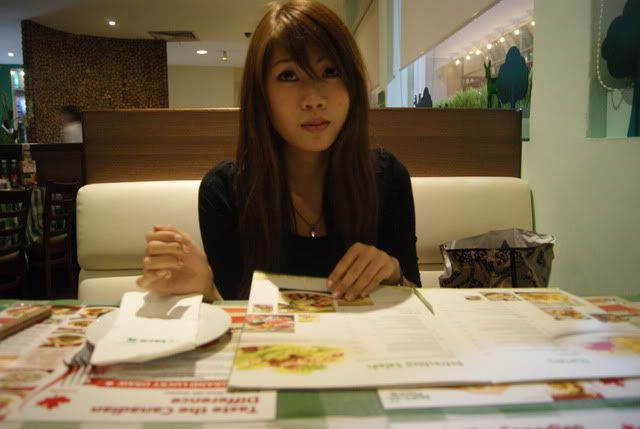 Candid shot.


Make a quick smile!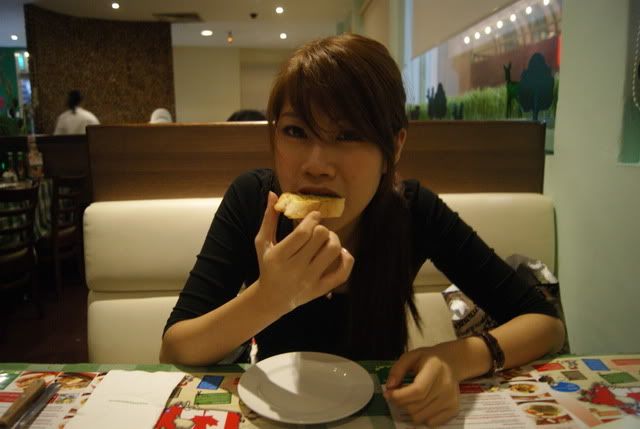 :)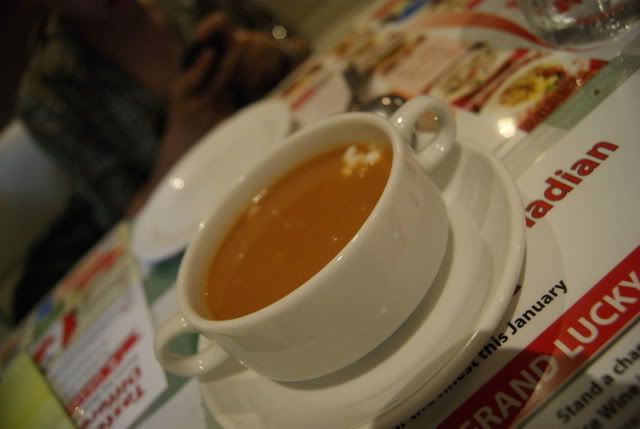 Soup of the day, Lobster Bisque.
It was damn damn delicious!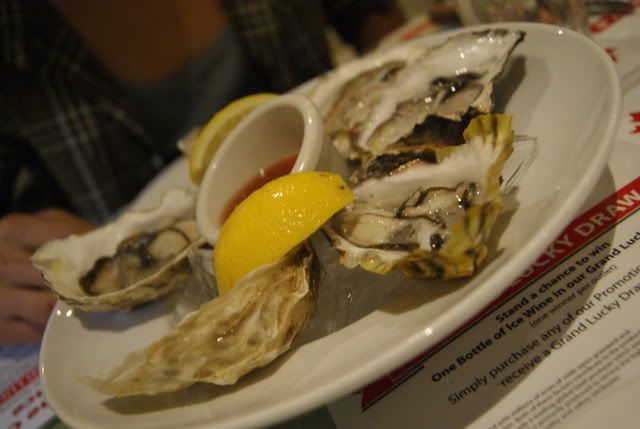 A dozen of Oyster, *Slurp!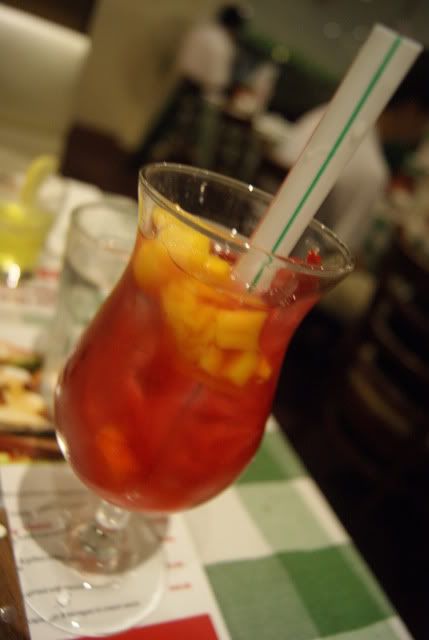 My ice mango & Strawberry cooler.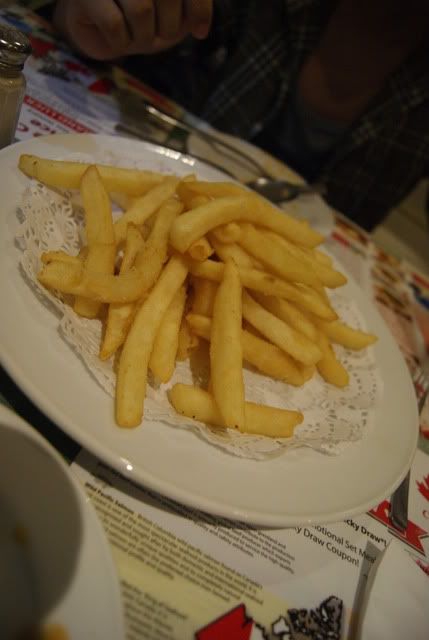 Order a plate of fries as side dishes.
For our main dish,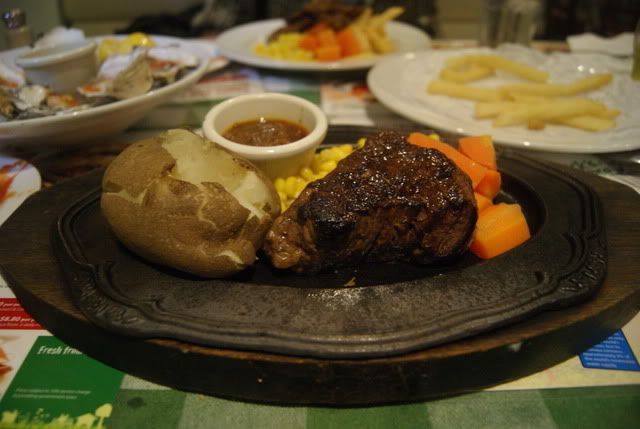 I ordered Sambal Steak.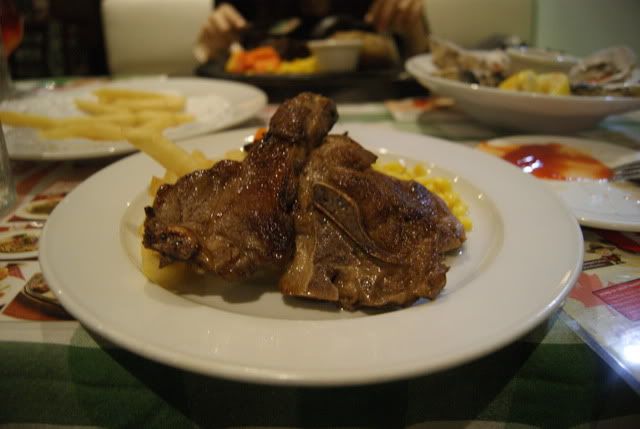 Raymond ordered a New Zealand silver fern farm lamb chop.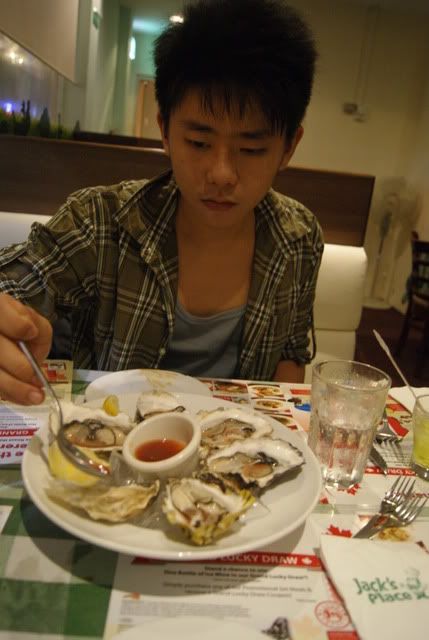 woo!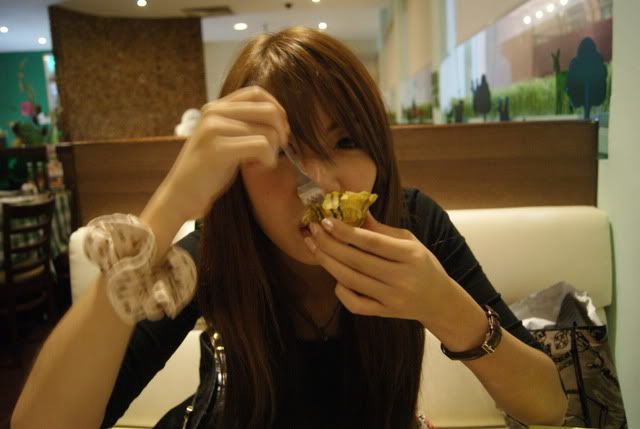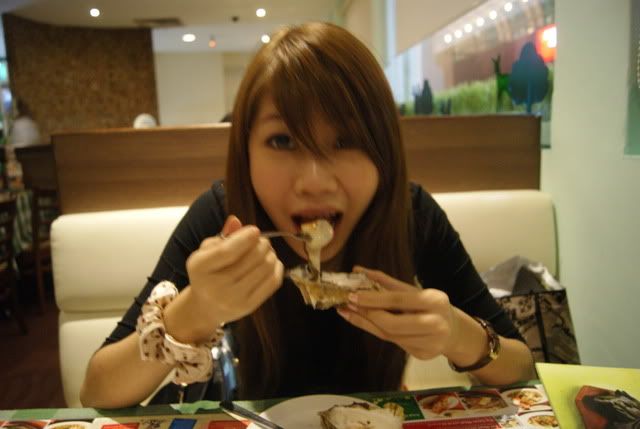 *Slurp. Delicious max!!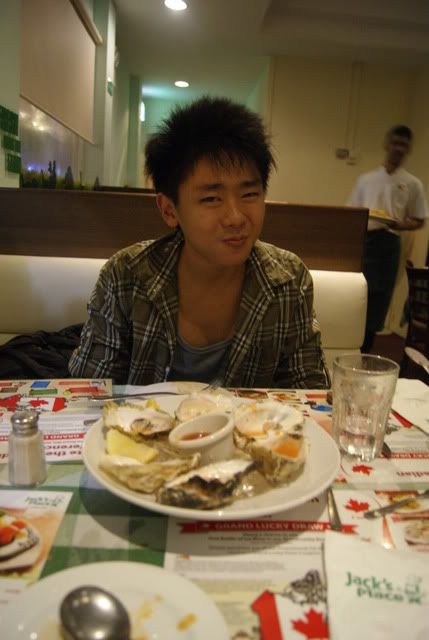 We love oyster!!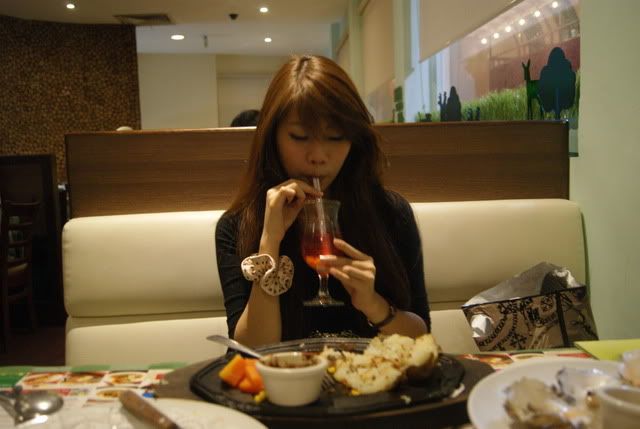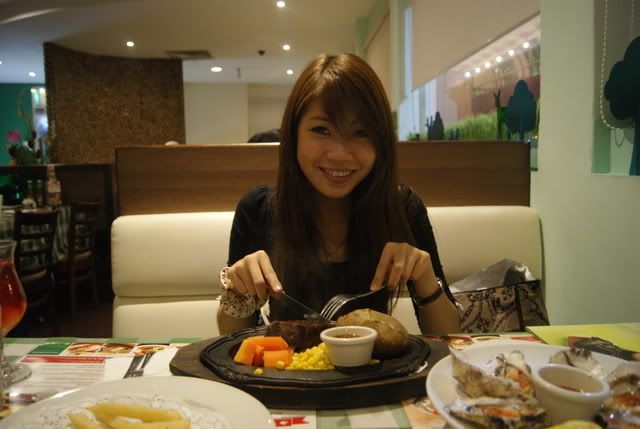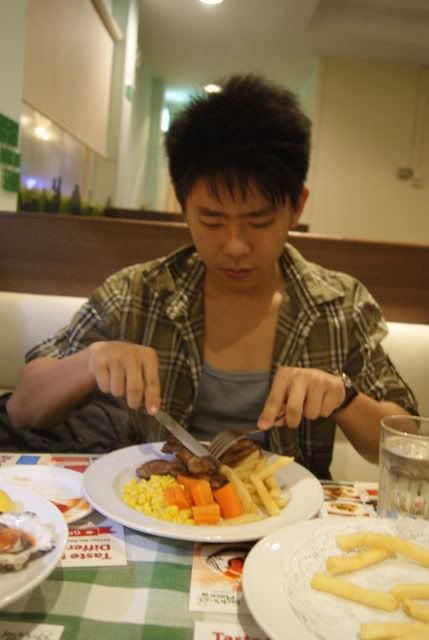 Dig in!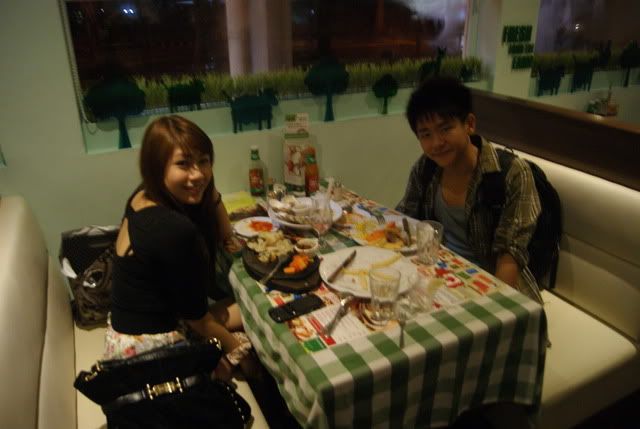 Dinner done ♥.
Thanks baby, I had an awesome dinner.

Lastly,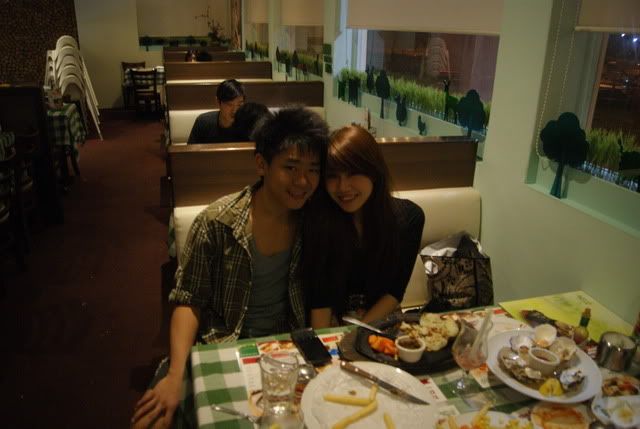 Love you Raymond Chong ♥.

Had an awesome 2 dates day with my Bestfriend and my Boyfriend.
hehehe!

Blast birthday party, awesome sweet nineteen!

Stay tune (:

LOVES CAS ♥