2nd Anniversary Honeymoon trip and Family trip ♥♥

Had a discussion with baby about 2 months before our 2nd Anniversary on where or how we should celebrate our 2nd Anniversary.
Singapore is too small thus I randomly say, "Why not let's go oversea to celebrate."
So we thought of Bali, Thailand, etc.
However, god was so unfair because Raymond's holiday started about 2 weeks before mine and my holiday will only start a week before his school term starts! Devastating huh, I know right.
So our choice of vacation minus down to MALAYSIA,
thus we decided that if we are heading to our neighbouring country, it has got to be somewhere slightly more special?
We then set our decision on Sunway Lagoon
since Raymond have not been to Sunway Lagoon before.

About a week before we booked our tickets, mum asked if my family could join because my lil bro is becoming a man in Sep 2011 (GOING NS) so if we don't find a chance to go on a trip together it would then be 2 years later for the next opportunity.
I asked Raymond about it and he was so loved to say he wouldn't mind at all! (Thanks baby!)
So our for 2 then change to 6 and mum gladly added genting into our trip.
It was 3days2night at Sunway Lagoon and 2days1night at Genting.
Our trip consist of Raymond, myself, Bro, Jasmine (his girl), mummy and pappy!
Did I mention, it was so coincident that my parents shared
the same anniversary date as Raymond and I?! WOW!

Day 1

Raymond stayed my place the night before, we headed to TPY for their homemade noodles.
It is really good, I swear!
Then we head to golden mile for our journey to begin!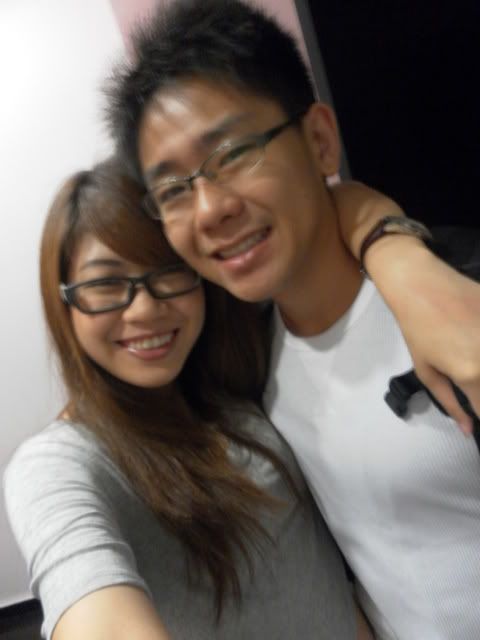 Baby and myself looking so adorable ♥!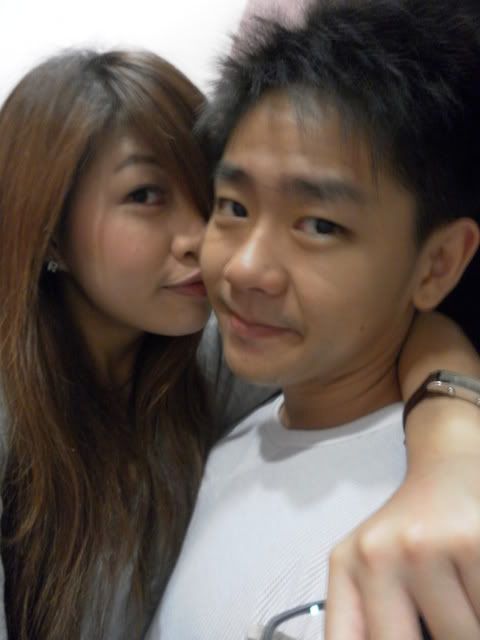 Before heading out!

In the coach bus,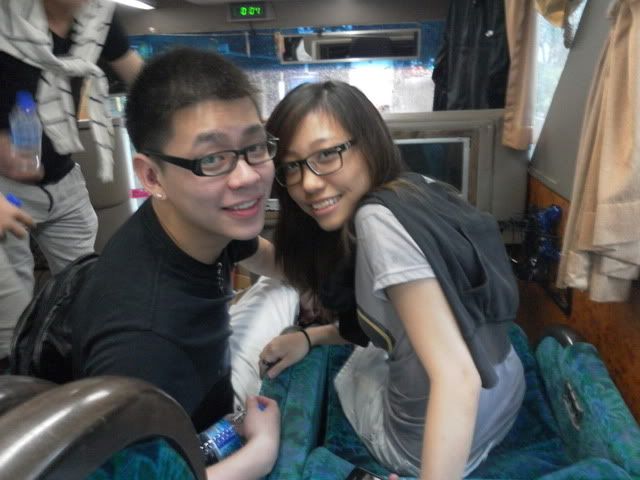 Bro and Jasmine!


My parents!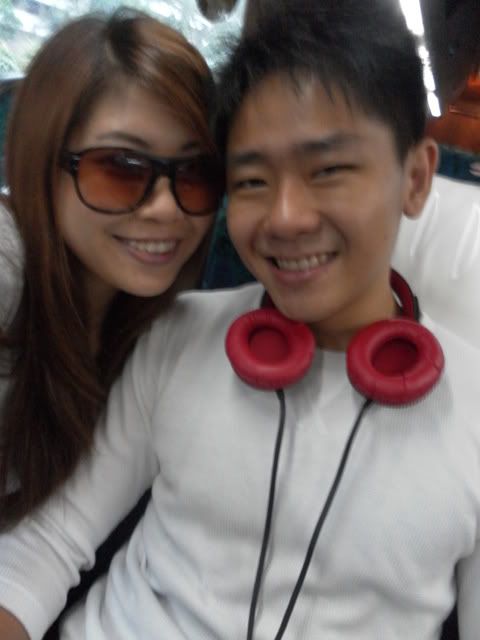 Baby and I!

The bus ride was about 3 hours? I slept the entire trip there.
Sunway Lagoon Pyramid hotel!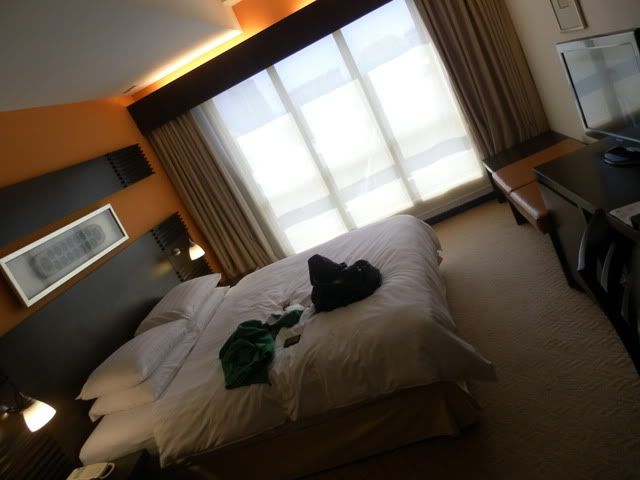 The bed room!
Well, I kinda hoped we will be staying in the Sunway Lagoon Resort as it was way nicer than this.
However, we forgotten the name of the hotel as it was almost 5 years since my family have stepped into Sunway Lagoon thus we mistook the Pyramid Hotel as Sunway Lagoon Resort!
Anyhow, both hotel was awesome, just that Sunway Lagoon Resort is about 1 star higher in the ratings.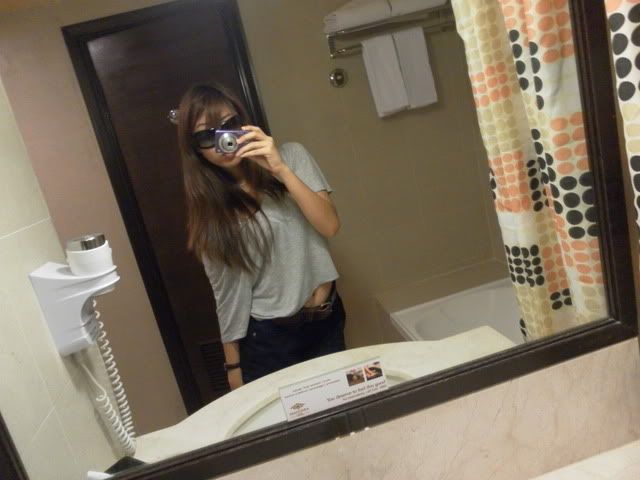 The bathroom! Baby and I soaked ourselves in the bathtub at night. I was so silly to switch the temperature till baby couldn't set his butt into the water because it was so hot! Well, I had no problem doing that. HAHAHA!
Yes for people scratching their head wondering, "Casandra meant they bathe together or?!"
Dumb fools, of course we were in the bathtub together, it's our honeymoon! What do you expect?
If you're about to ask another deeper question, my answer is NO, nothing more happened. We just soaked ourselves in the steamy water to relax our aching muscle as we shopped the entire day!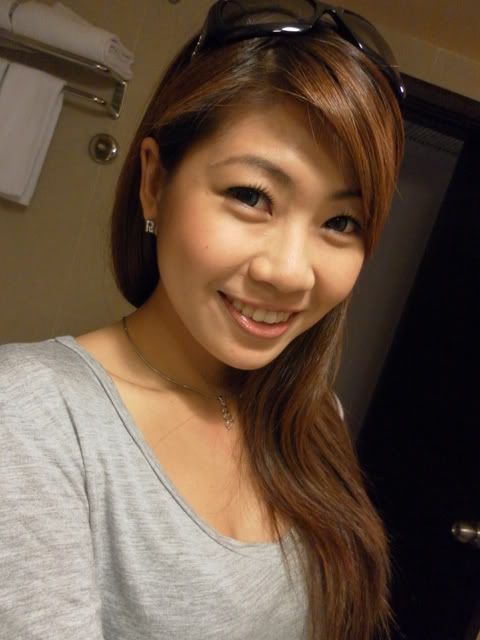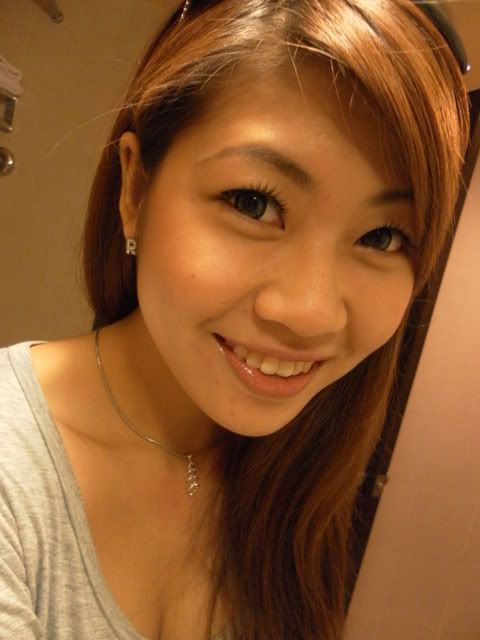 A little of my camwhore photo!

Lunch at Sakae Sushi!


Me and Jasmine!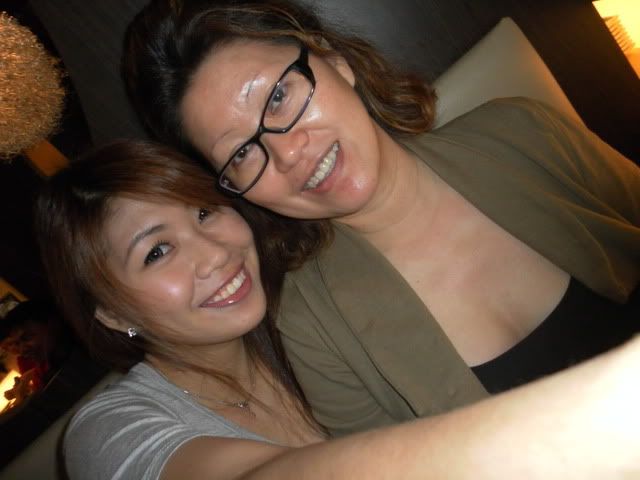 Me and mum!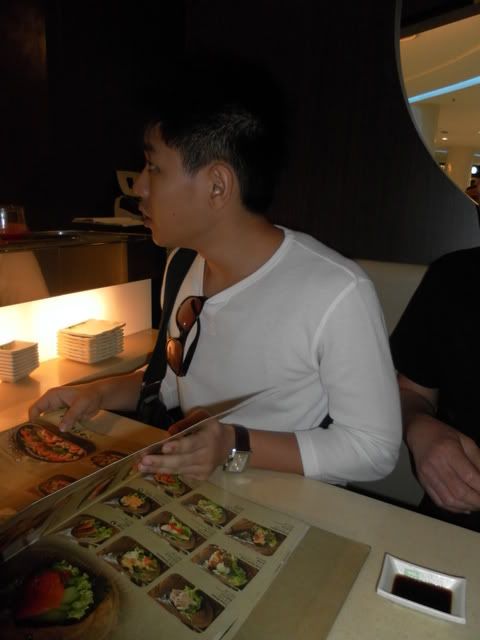 Baby helping my family order sakae sushi since he is the "PRO" in the house that day!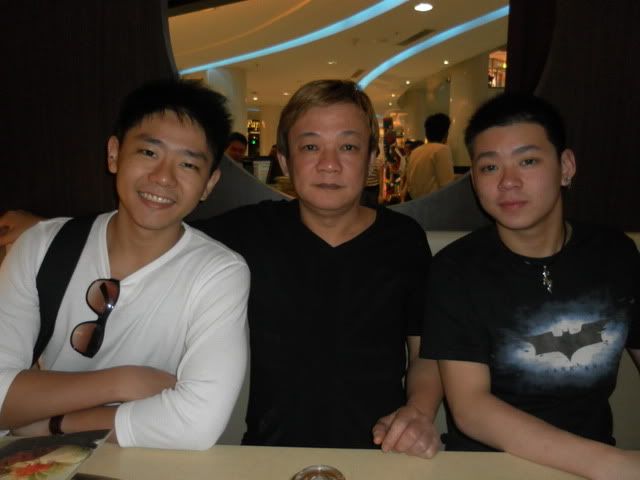 The 3 guys!


Sitting just opposite them is their date!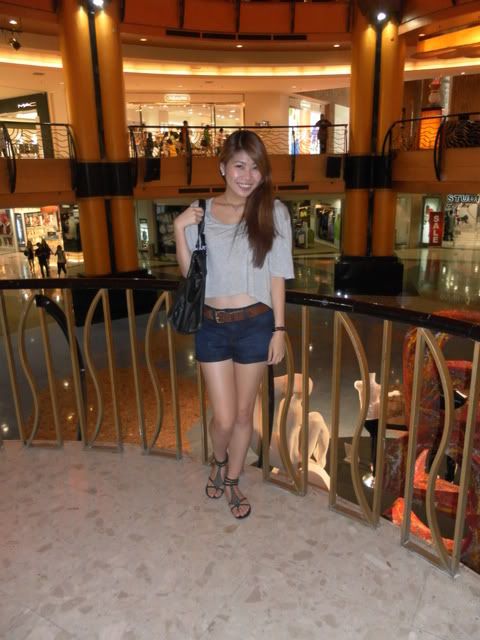 I shouldn't have wore a crop top! My tummy were bulging out after my meal!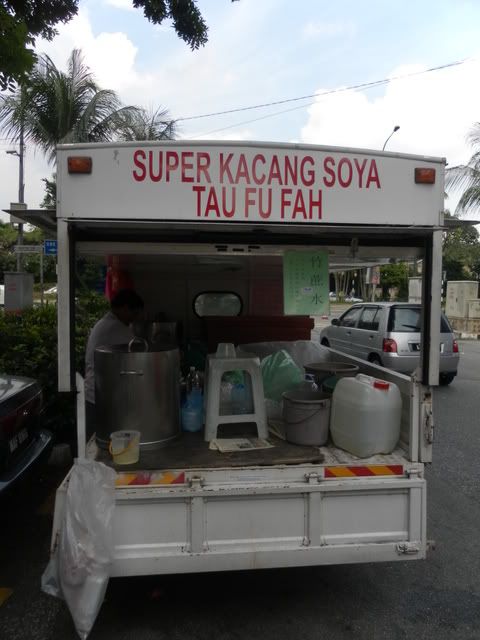 This really traditional soya bean!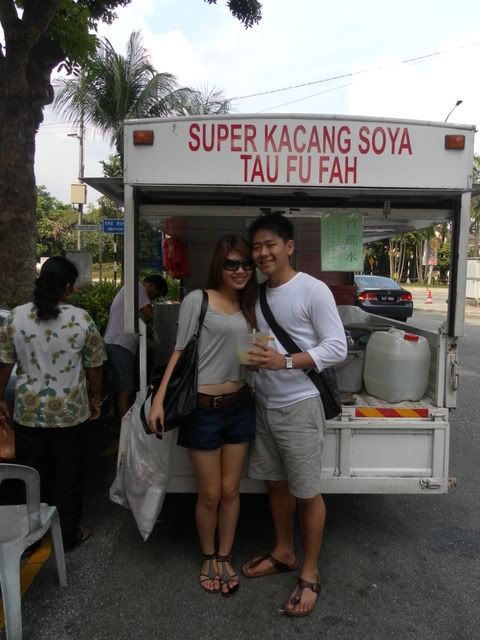 Baby and I ♥♥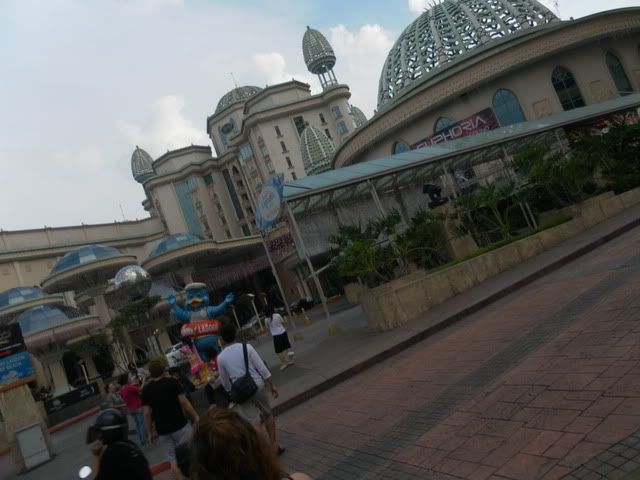 The pyramid!


Daddy and ME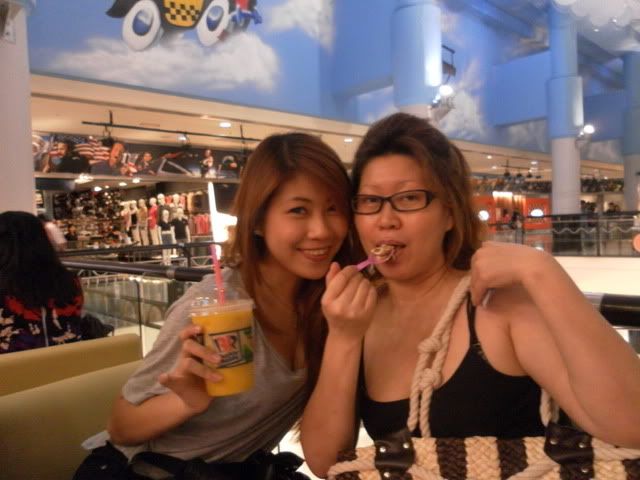 mummy and me!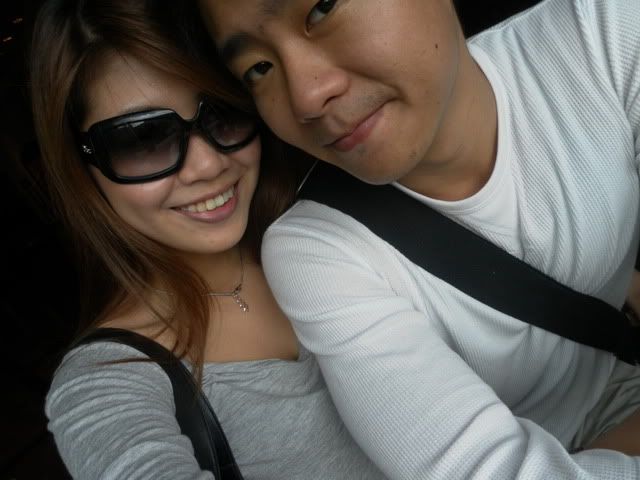 Another photo of baby and I ♥♥

For dinner, we took a cab down to KL!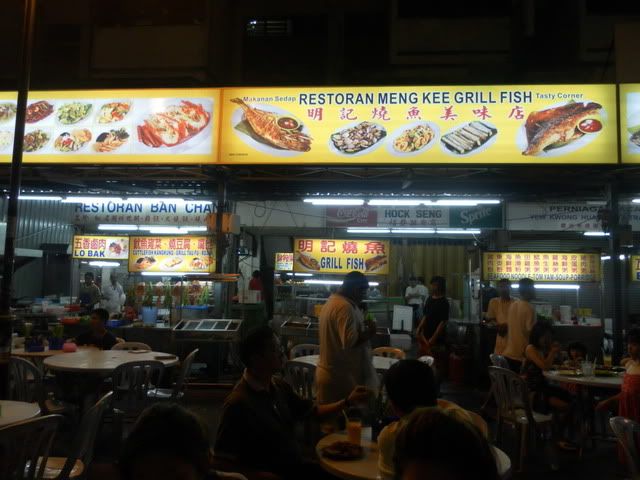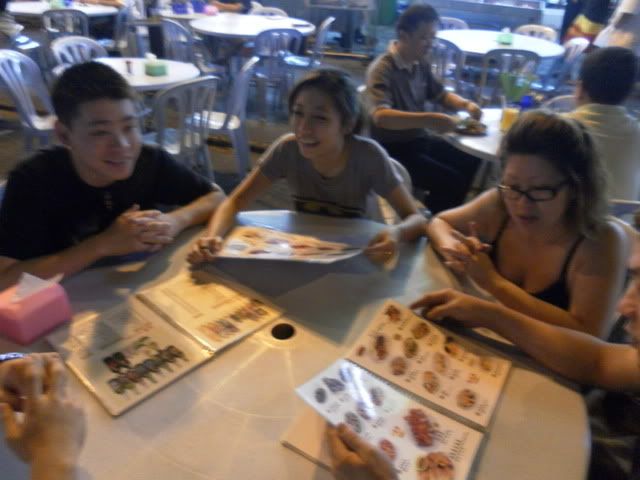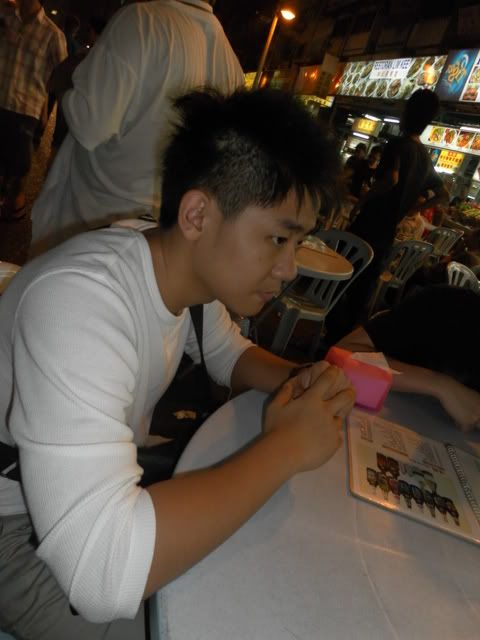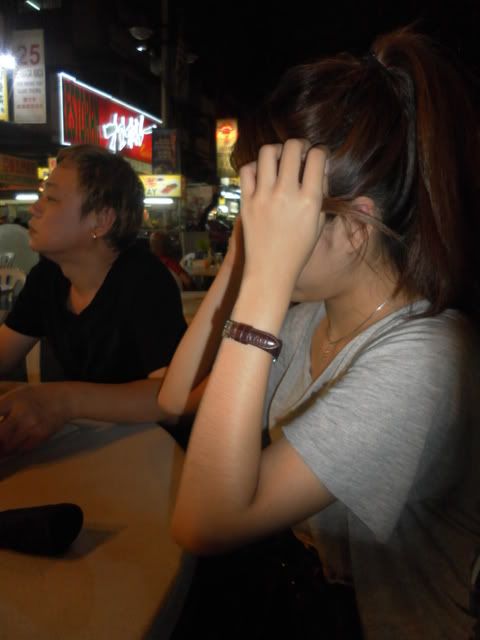 And that depicts the end of Day 1

Day 2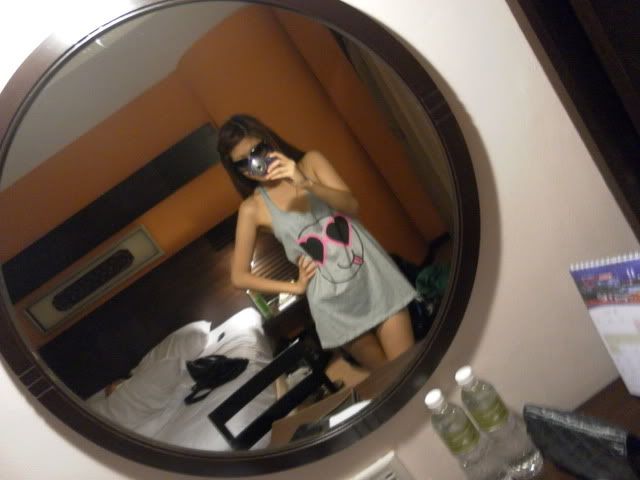 Wore this little cute top/dress!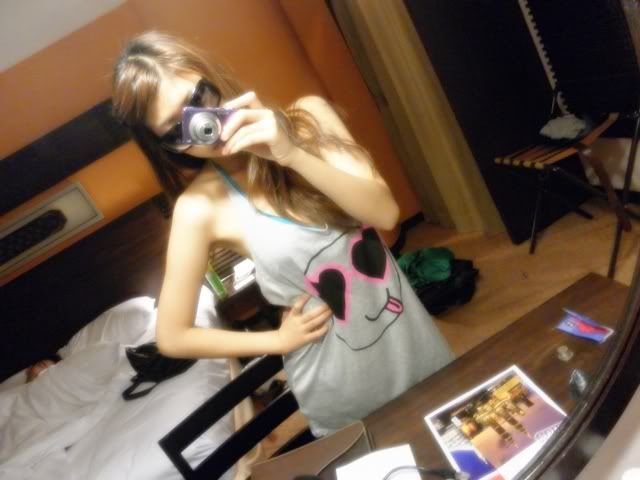 I love it so much!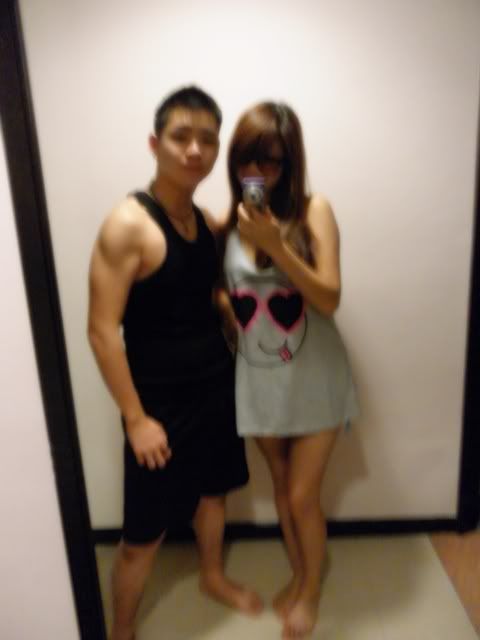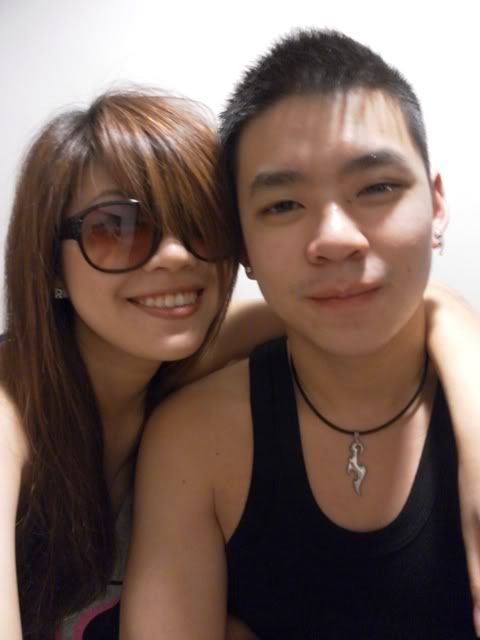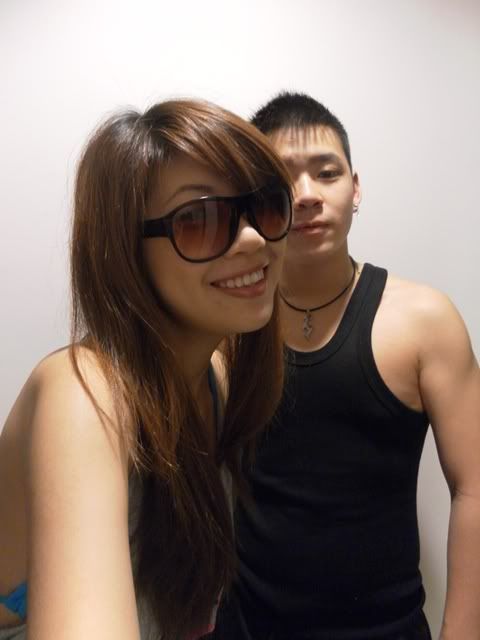 Bro and I (What to say, like brother like sister)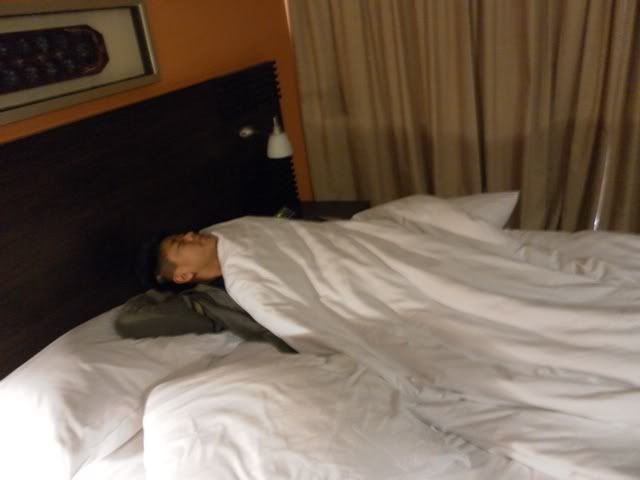 My boyfriend was still lazing in bed!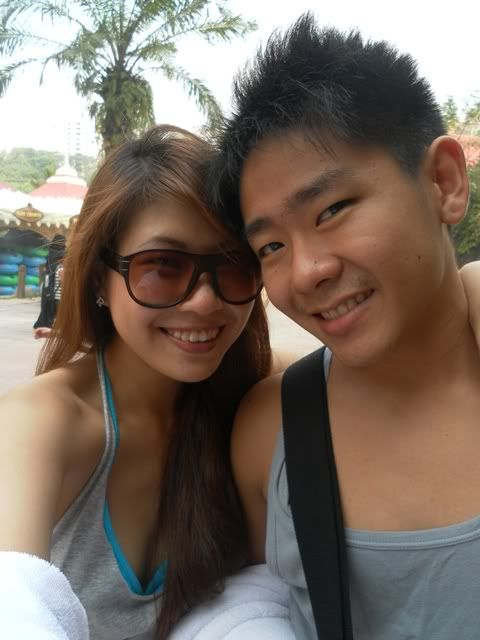 Finally, a photo of us ♥♥ !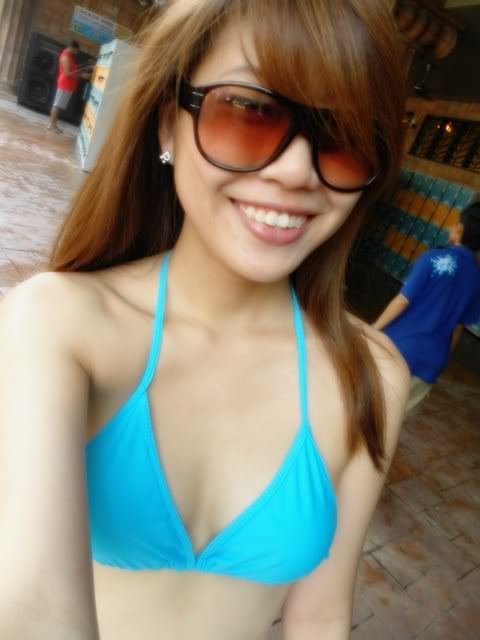 I love this bikini of mine!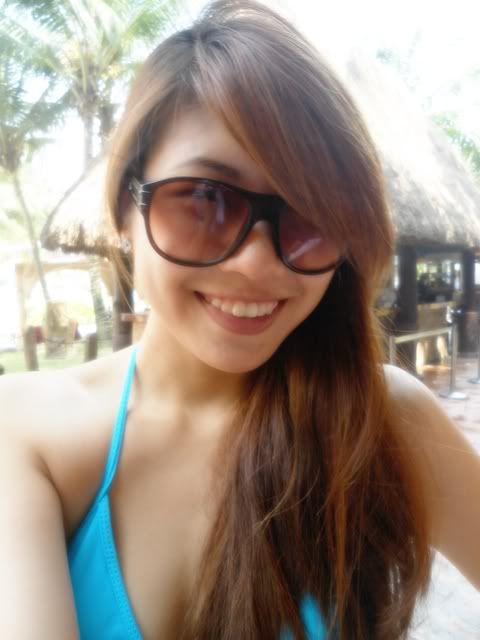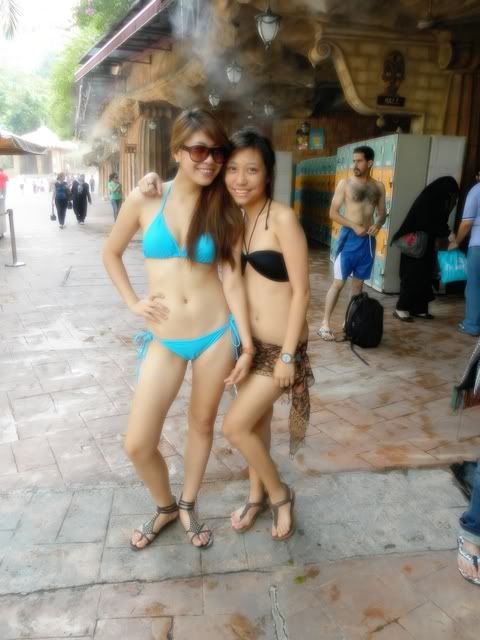 Jasmin and I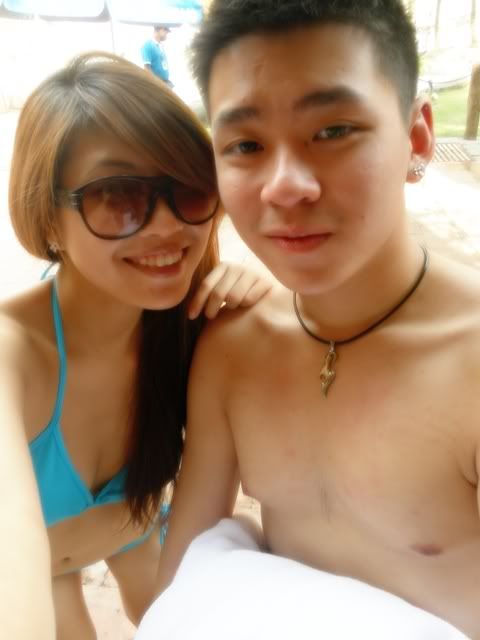 Bro and I ♥♥♥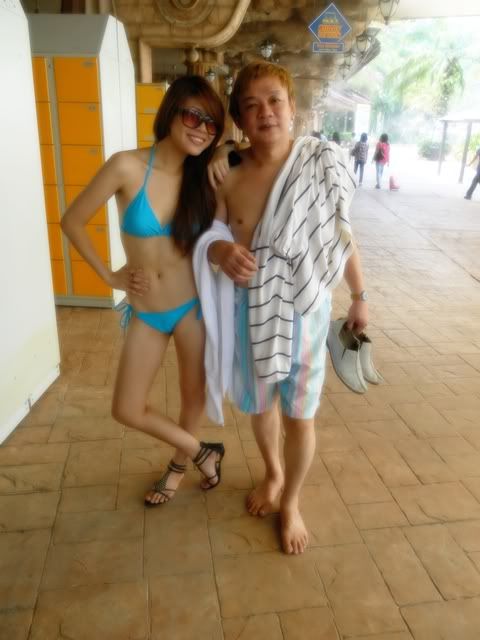 Pappy and I ♥♥♥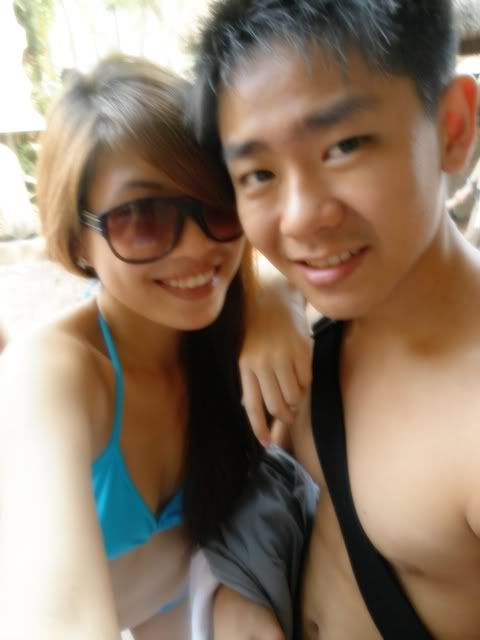 Baby and I ♥♥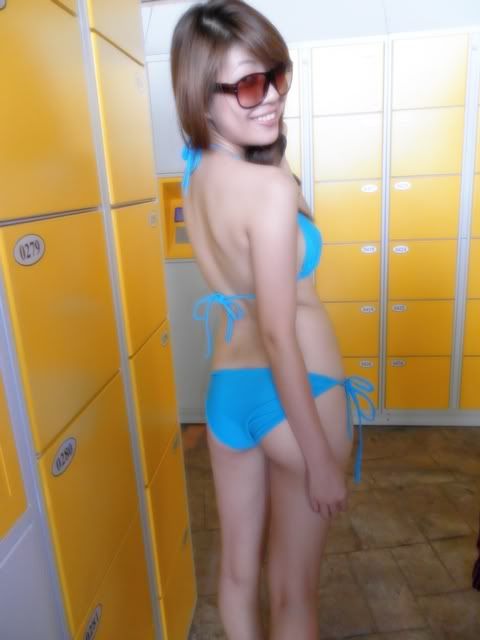 Last Photo before putting my bag into the locker!

Spent half the day at the theme park! There are 5 parks altogether. (Water park, Scream park, Wildlife park, Extreme park and Amusement park).
Here are some shots taken by Sunway Lagoon photographer!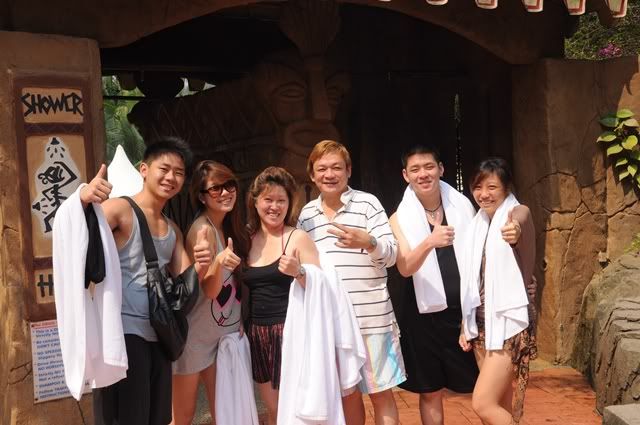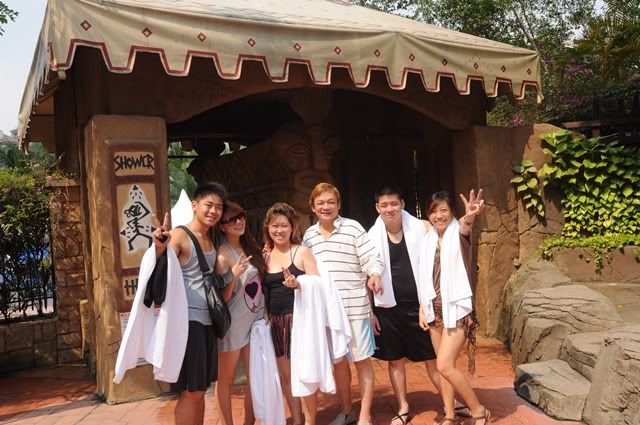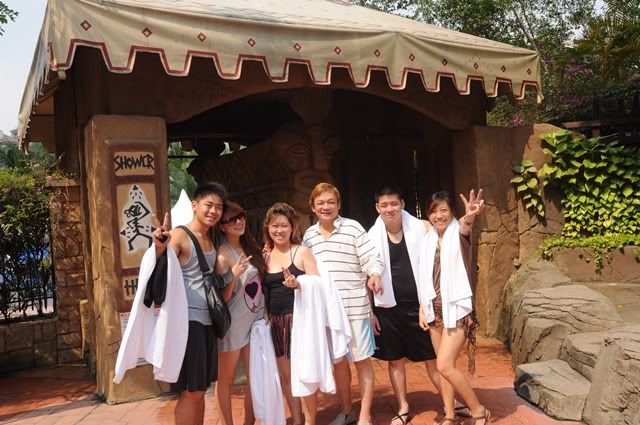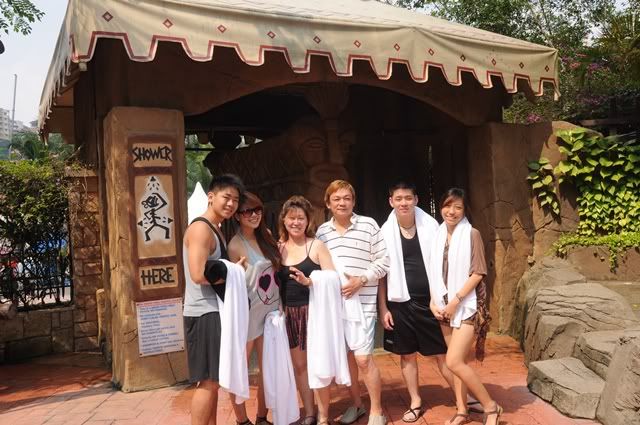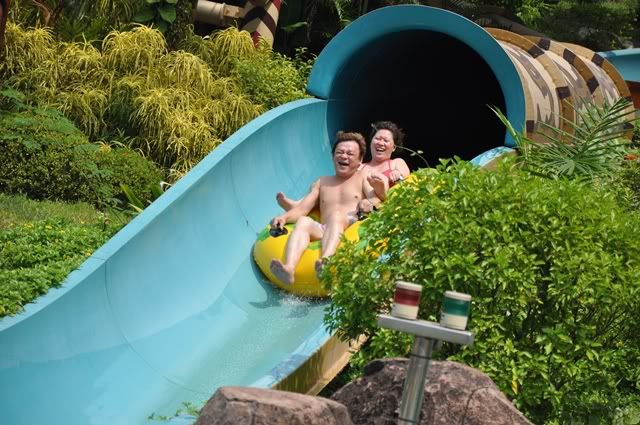 My Parents!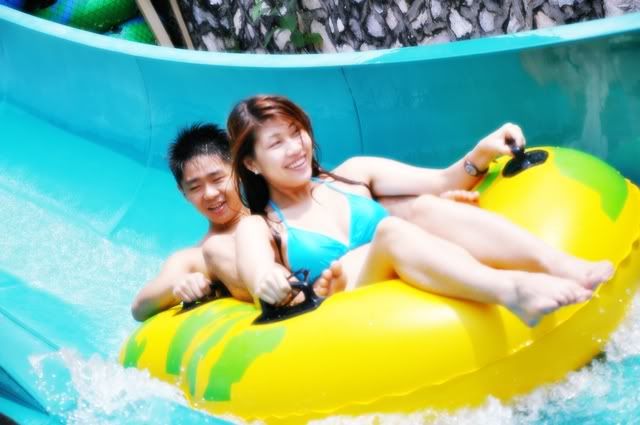 Baby and I (Totally naked face)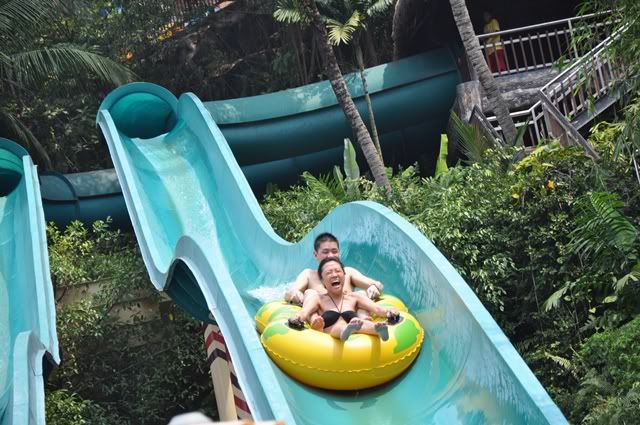 Bro and Jasmine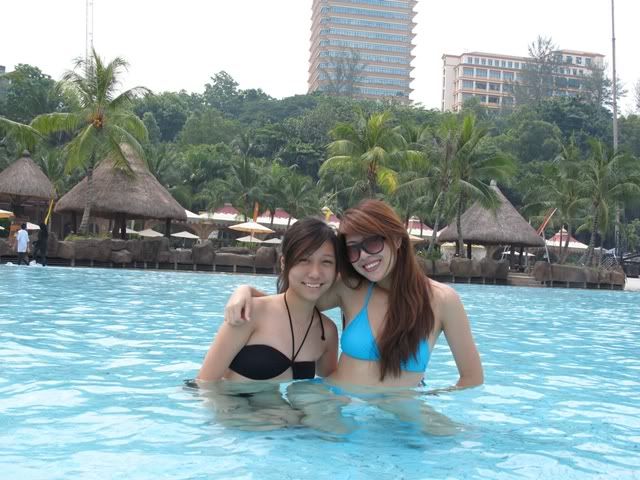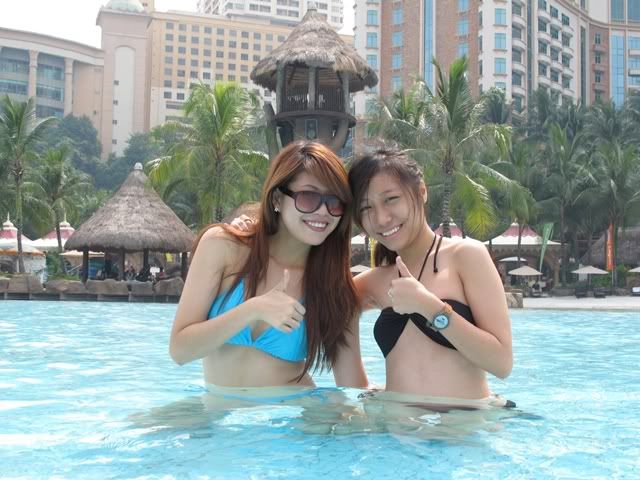 Jasmine and I
Lastly,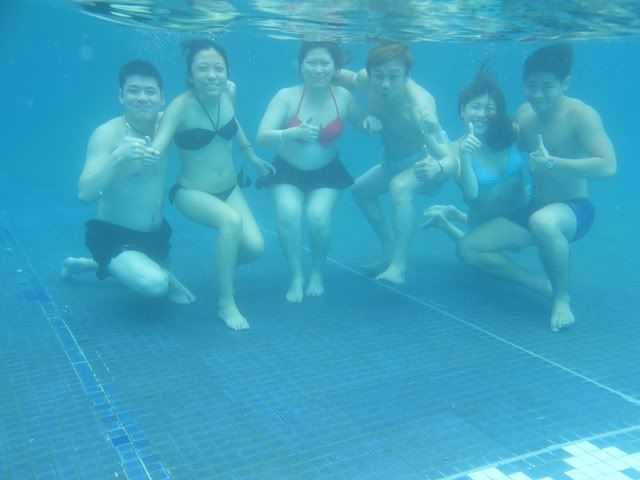 SO ADORABLE RIGHT?!

Well, I enjoyed most is the wildlife park as I'm a animal lover thus I enjoy being around animals!
I bet baby enjoyed the Extreme park and Scream Park! HAHA!
Unlike Singapore, their Scream park was really good, we had an awesome time in their hunted house! It was so much fun!
Too bad I didn't have my camera along thus I couldn't capture all the fun moments!

At about 5pm, we head back to the hotel to change!
I wore a more casual outfit then.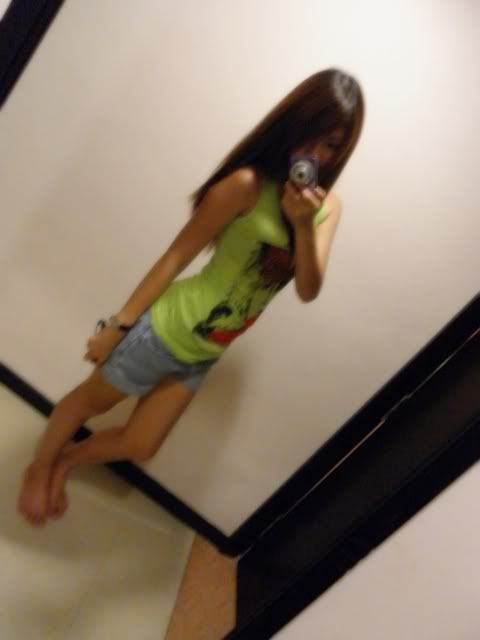 Which was really stupid since we decided to hit the club at night! HAHAHA!
It was so impromptu, I felt so under dress! We partyed at Club Banana!
I must say, their club songs are better than some Singapore clubs!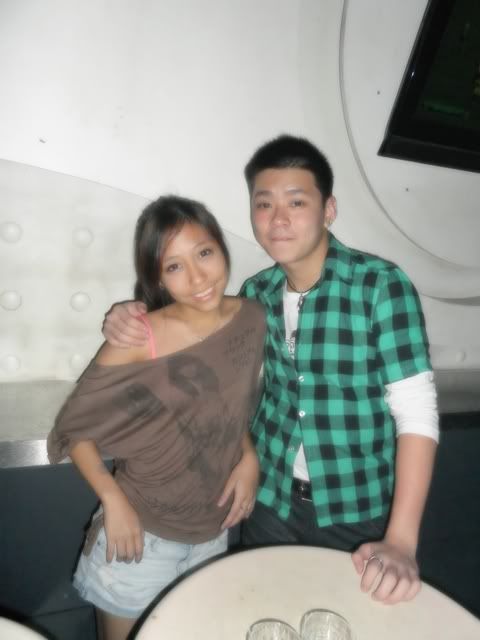 Bro and his girl!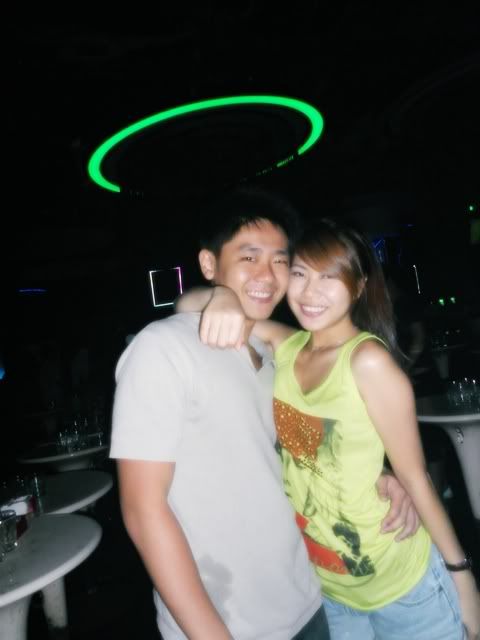 Baby and I ♥.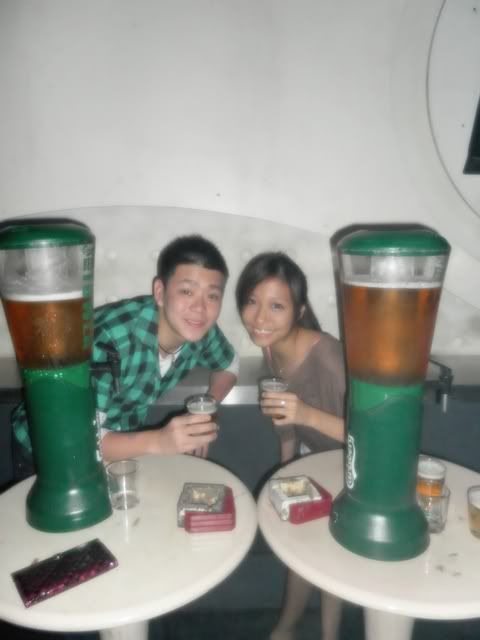 We ordered 2 towers.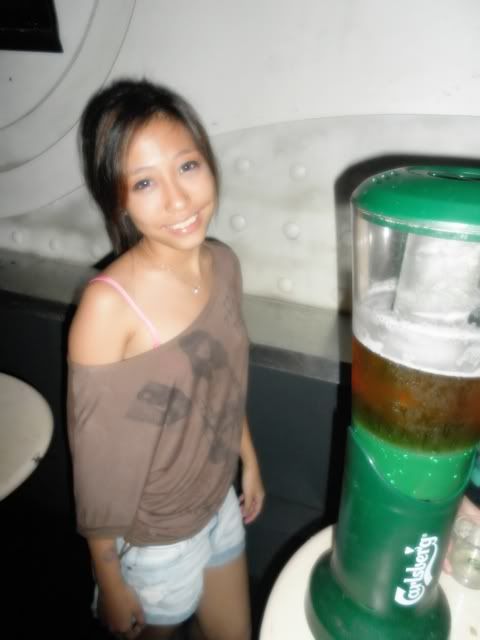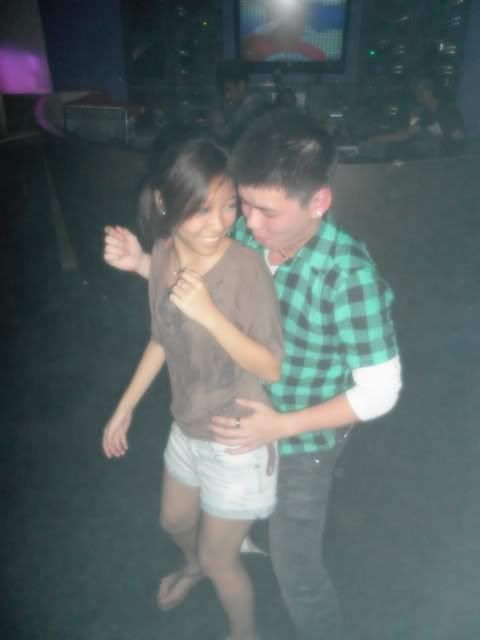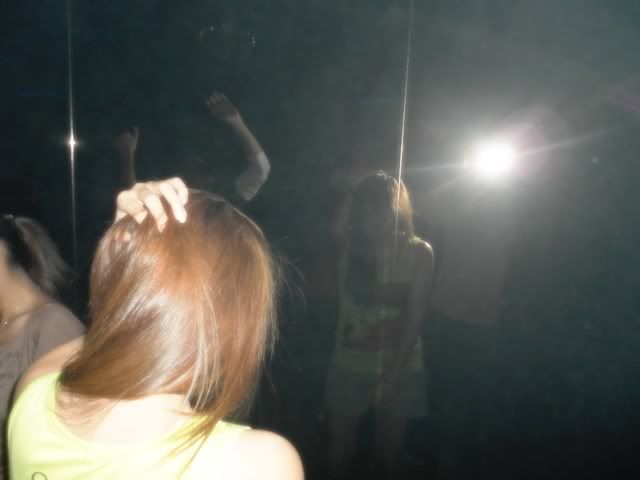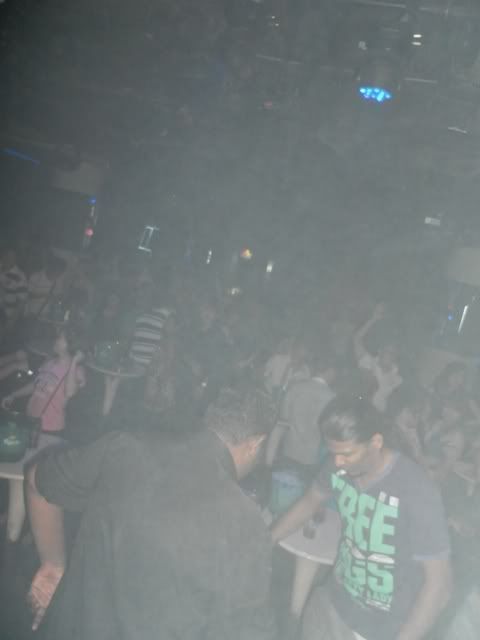 Thus, the night ended with lil bro....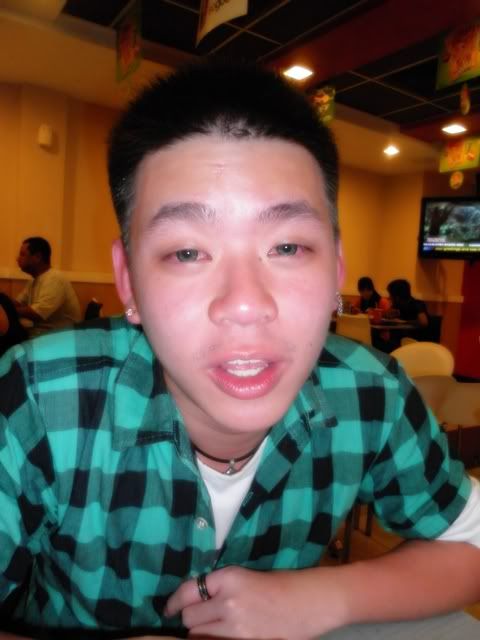 Looking like that!!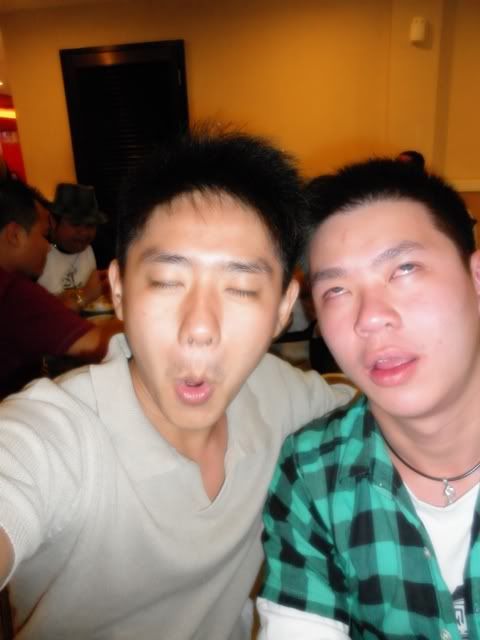 Boys are boys!

Day 3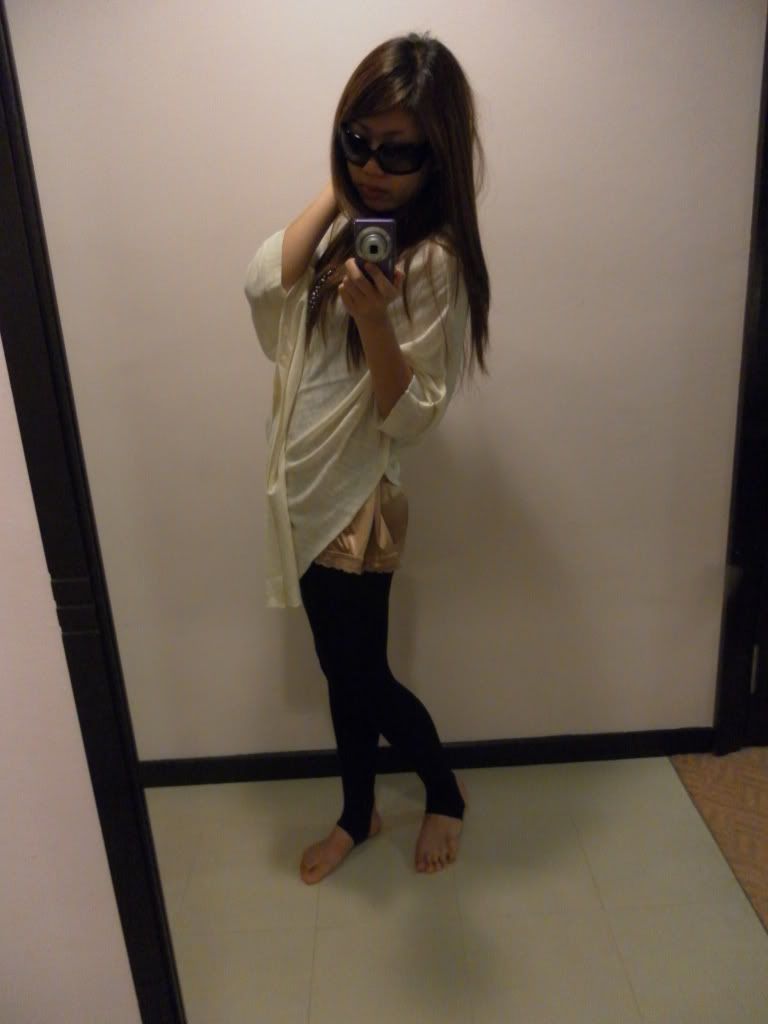 Dress code. Taken before heading to Genting!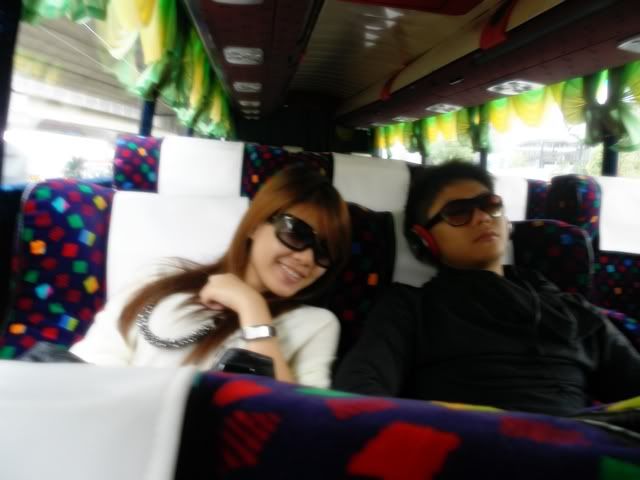 Baby taking his rest!

We arrived at genting about after an hour plus!
Had a sumptuous meal!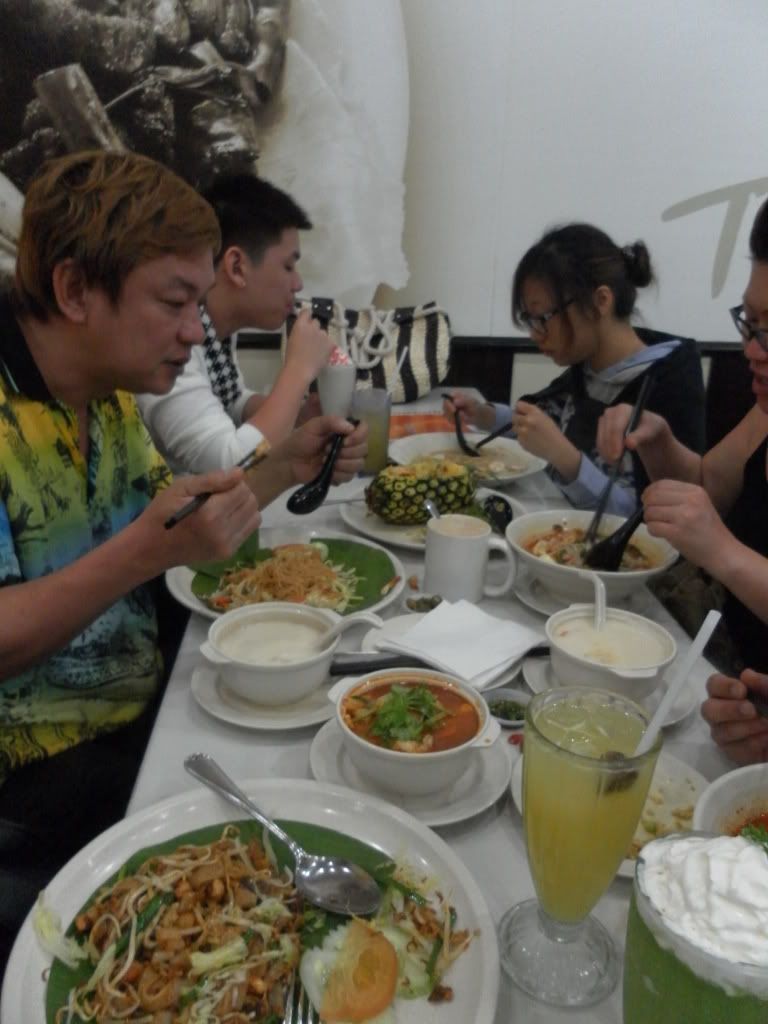 Then we head back to the hotel to doll up!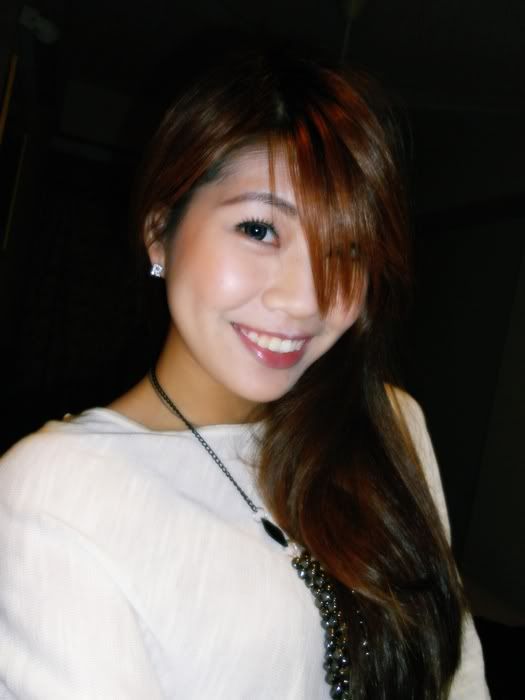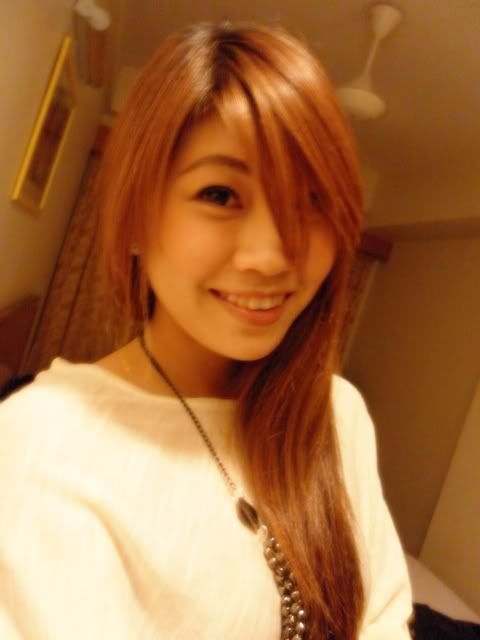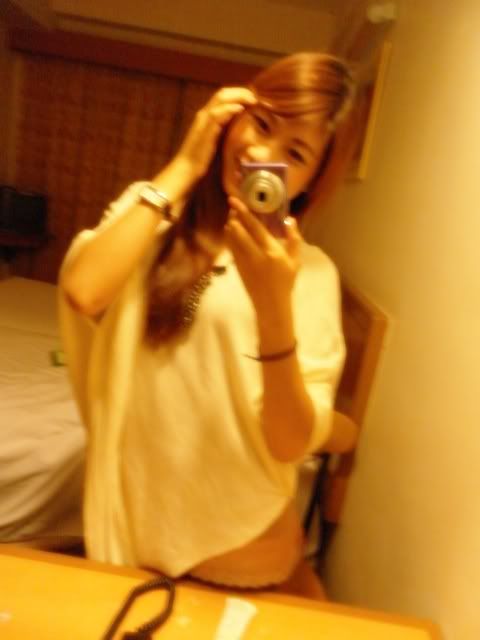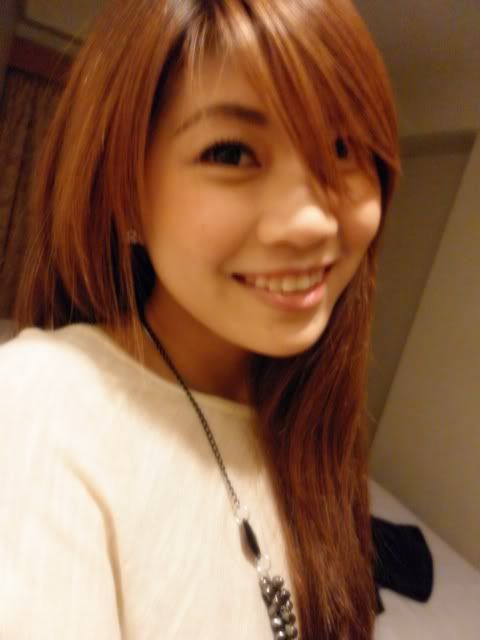 Took a video as well as I was waiting for baby to wake up from his nap!
A short video of what's in my bag?!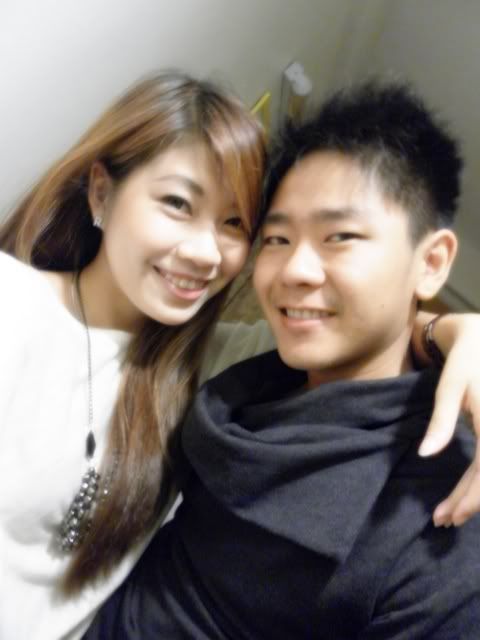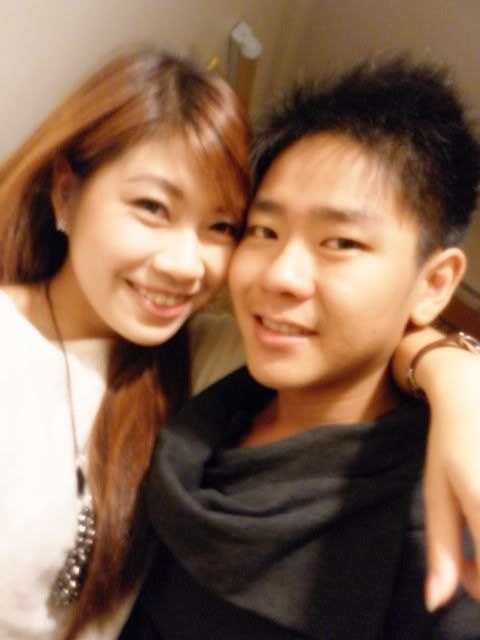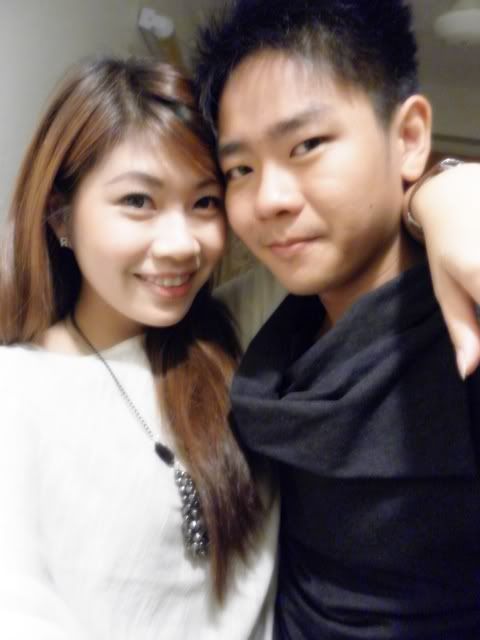 Camwhored AGAIN but with the company of baby this time ♥♥!

Genting was pretty boring! We played pool then walked and shopped.
Then I decided to get my manicure done!
Baby was such a doll to accompany me :D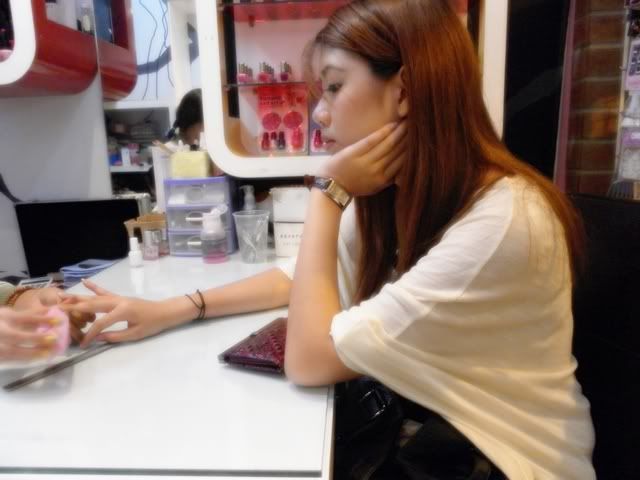 I did French Manicure as I like things simple! Look at my dear boy waiting patiently by my side!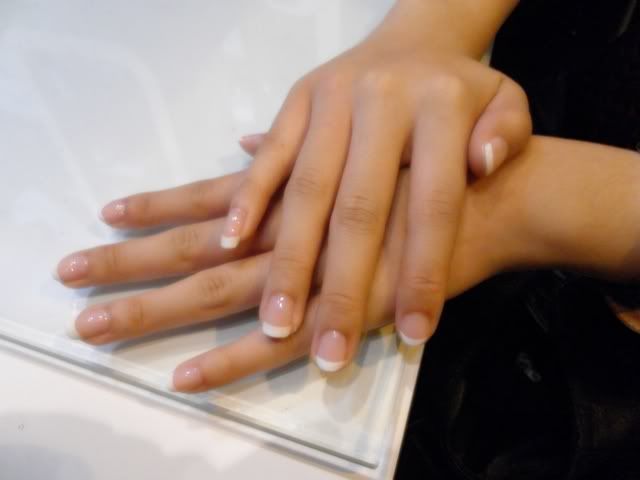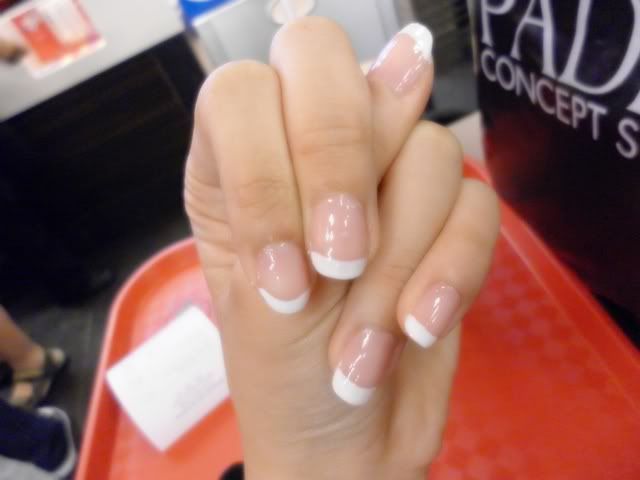 Love it!

For dinner, my family head down to Mushroom Farm!
Took a mini van, it's only a 5-10 minutes trip!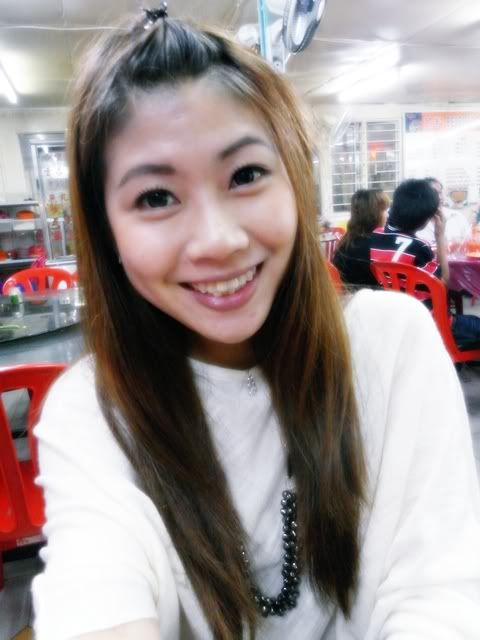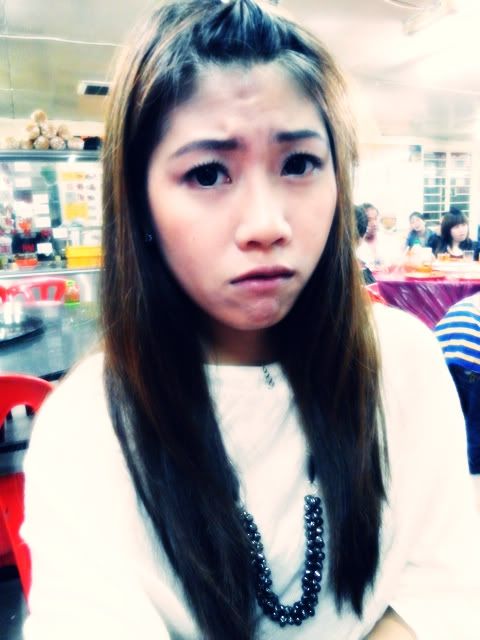 ACT CUTE! EW! haha!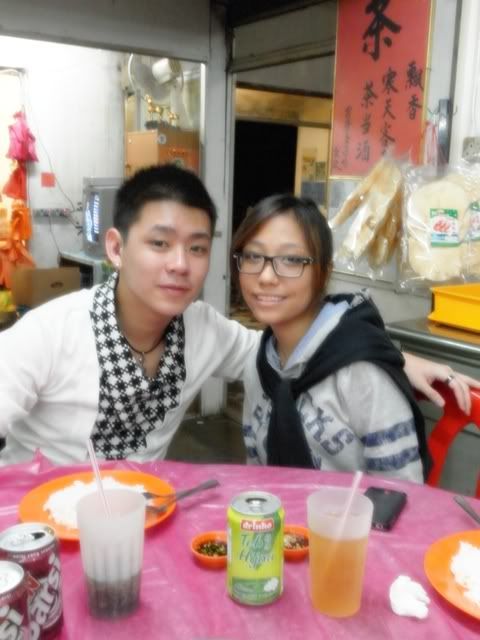 Bro and his girl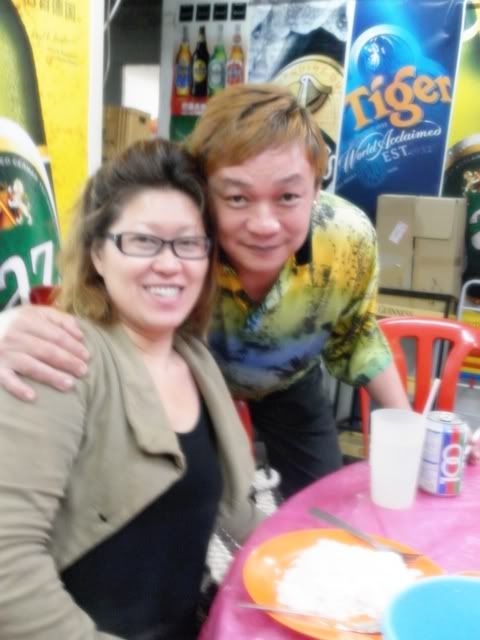 My parents.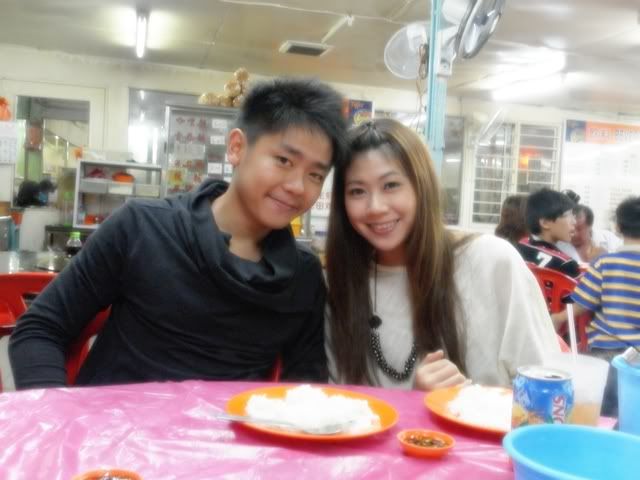 Baby and I!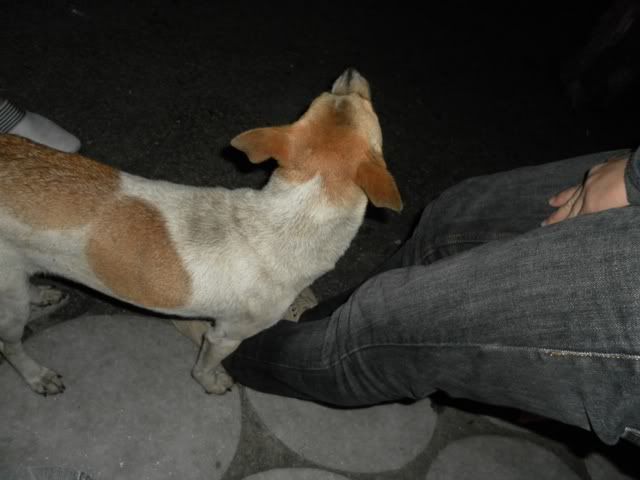 This stray dog was so adorable!
We wanted to take a photo together and this stray dog just walked towards us and sat infront of us!
It was like she wanted to take a photo too!
HAHA! She was mad friendly!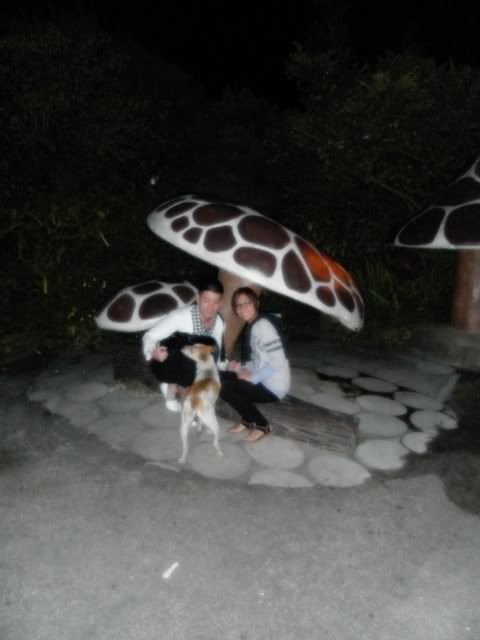 Bro, jasmine and the strange dog.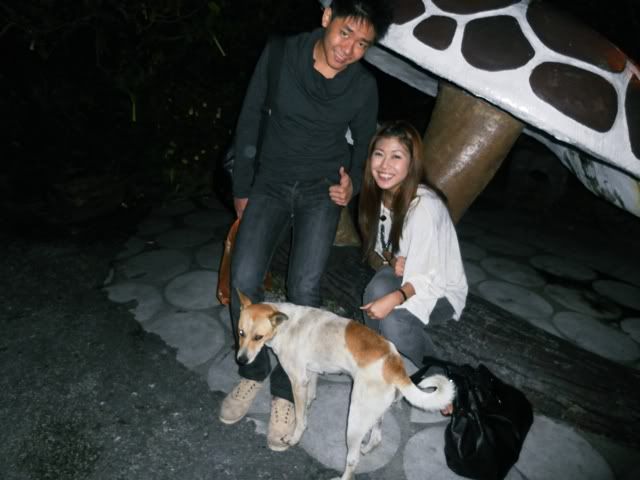 Us and the dog!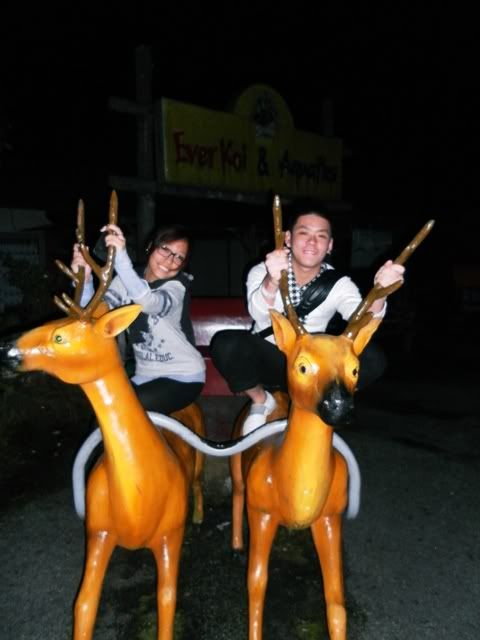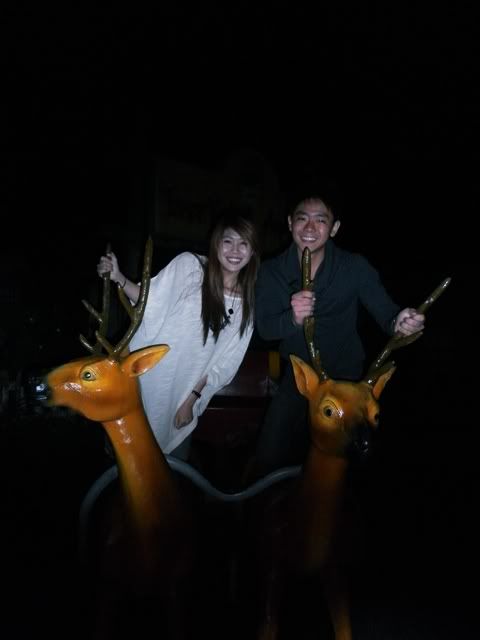 I looked mad scary here!

The last night in Genting, we head down to Kbox to sing.
Baby and Jasmine sang so well!

Day 4



Camwhored while baby was packing his stuff!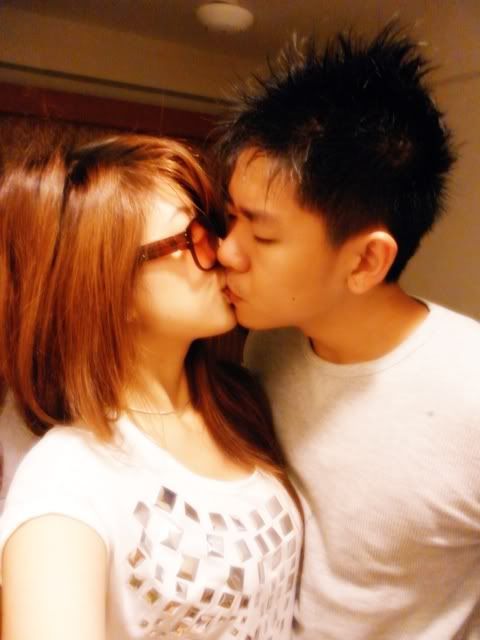 Here's a short clip





The journey back to Singapore!

Well, a short getaway from Singapore and I had fun!
I hope baby did as well, though it's just Malaysia but it was memorable.
Just one little thing that I was pretty upset for awhile was when I received a call from Singapore!
Well, I joined an YOUnique Award 2011 pageant recently and I got into the semi-final.
I went for the audition for the top 5 finalist before my trip to Malaysia.
So initially, I joined the pageant for Sunny Smile however when the person called,
she said," Hi, is this Casandra? I was wondering if you have consider my offer.
Apparently, the judges did not select you for the Sunny Smile category (Disappointed. At that moment, I thought " What?! You call to tell me I'm not selected?") however
one of our judges spotted you for our flawless face category (That was better than Sunny Smile).
I messaged you last night and I thought you was still considering."
I didn't dare to even think I can step a toe into Flawless Face category
and those who join that pageant for THAT category must be really confident of
their face to name themselves FLAWLESS.
So I was overjoyed and I told her
I definitely would be honoured to join them for their flawless face pageant.
She started telling me that Shiseido would like to help all the top 5 finalist to do
a makeover on 24th.
I was in KL at that moment and I'm like..
"Oh no! I'm in malaysia right now and will only return on 26th night!"
She paused... and tell me she can't help me cause Shiseido is their sponsor and they have already set the dates thus it's impossible to change a date just for me.
She invited me to join again if they have an YOUnique Award 2012 Pageant.
I was so disappointed and even contemplated to rush back to Singapore but changed my mind.
I guess fate was not with me?
But I'm glad I actually got into the finalist for
Flawless Face category without even registering myself for it. HAHAHA!
A little setbacks can't pull me down! Bleah!

Anyway! I definitely can't wait for the next trip with baby!
I told baby that we have got to go further! Like Bali etc.
I even joked and say, "Baby, let's go to Vegas. If you pay for EVERYTHING including my expenses, we will have threesome over there! 2 girl 1 guy. HAHAHAH!"
Well, maybe it's not a joke at all. I mean I do look forward to it however I would prefer it to be 2 guy and me the only girl but I'm afraid to get poke in my ass. HAHAHA.
This blog post mad dirty!

Who says a honeymoon trip of 6 people can't have fun!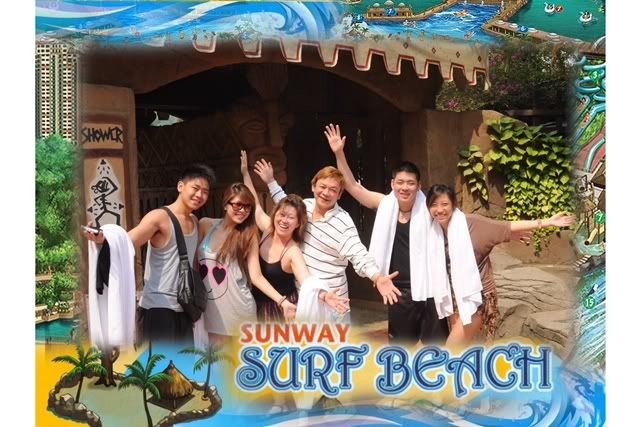 Love you so much baby,

Happy 2nd Anniversary! I can't wait for our big 3.

Stay tune (:

LOVES CAS ♥

P/S: LEAVE COMMENTS @ http://formspring.me/CASANDRAGAN