I'm still breathing and life is great ♥!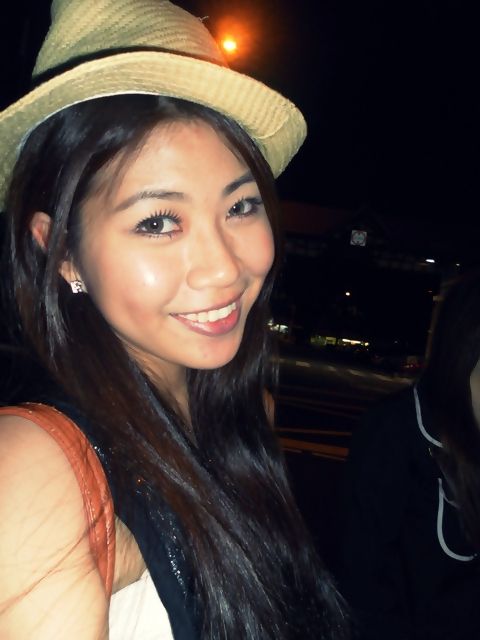 I have neglected this space for almost 2 months now. Life has been so hectic because of exams and everything else. I was so occupied that I totally forgotten about this space.
I'm back now! Exams just ended on Wednesday so I finally have some time for myself and this dear blog of mine.

I was contemplating to blog or play with Sims3 but then again if I continue to procrastinate, I will never ever get this blog updated! I have so so so so many photos to upload and I admit, that is one of the many reasons why I'm hesitance to blog. I FOUND AN AWESOME TO SAVE TIME YET I'D BE ABLE TO BLOG EVERYTHING THAT HAVE HAPPENED FOR THE PAST 2 MONTHS!



This was taken on Raymond's sister 22th Birthday. It was a really fun day!

Raymond and I decided to visit the Railway around July when I heard that the Railway would be demolish on Sept.
It was a really hot day, the sun was scorching right above us!
Nonetheless, we had our fun and it was another memorable day for us ♥♥.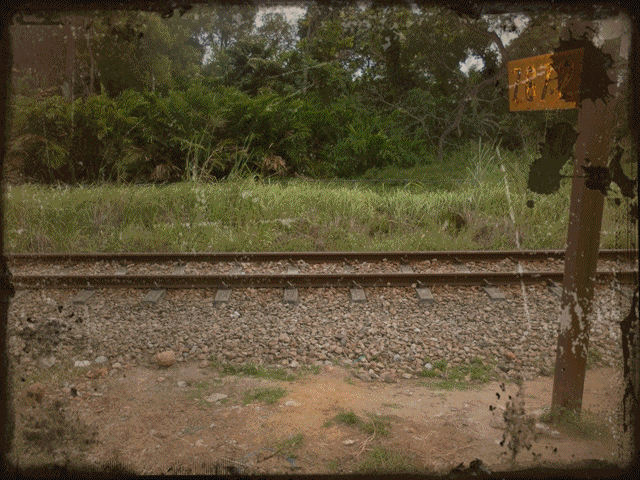 As for school life, it was a bliss! All our projects turned out really well done. We manage to get into the top 6 finalist and present our marketing plan for L'Oreal infront of 400 audience.
Though we didn't win in the end but it was an experience gain and
we are glad we secured our 'A' for this project.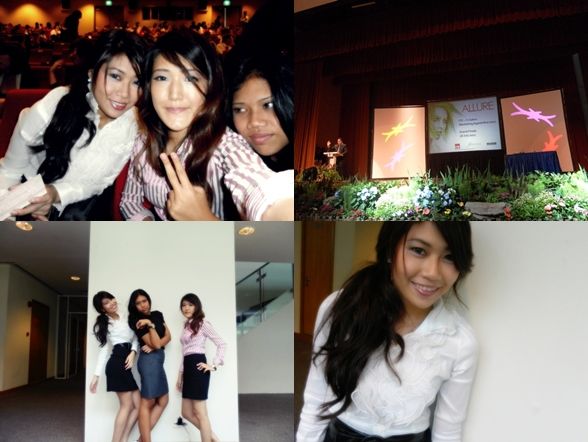 I celebrated 3 birthdays in 2 months!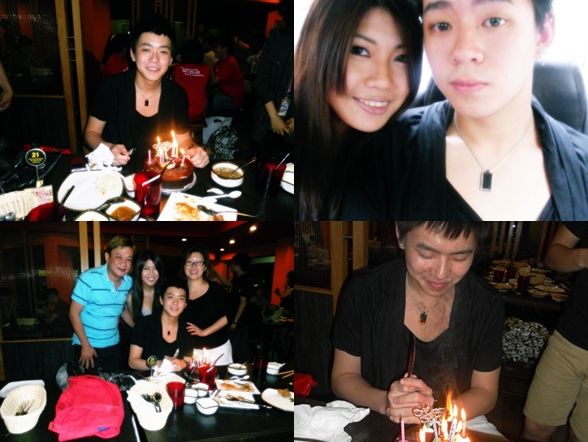 Baby bro's 18th Birthday on 3 Aug. Samuel did not want to celebrate his birthday and I was could not sleep for a day after hearing that. HOW CAN MY BROTHER NOT CELEBRATE HIS 18TH BIRTHDAY! So I spent an entire day pondering on how I can celebrate my bro's birthday. After discussing with my parents and his girlfriend, we decided to give him a surprise!
I was glad he enjoyed his birthday.
Seeing him smile is my greatest achievement on that day.
Happy 18th Birthday bro. I love you and I will forever ♥♥♥♥♥♥♥♥♥.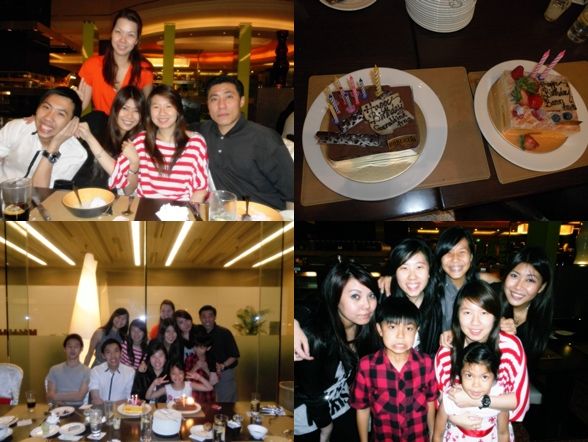 Moving on to Baron's 20th birthday. We celebrated at Traders Hotel Singapore, enjoyed a scrumptious buffet lunch with my relatives.
Happy 20th birthday my dear cousin, love you so much ♥.
You are such a great guy so get a girlfriend soon!!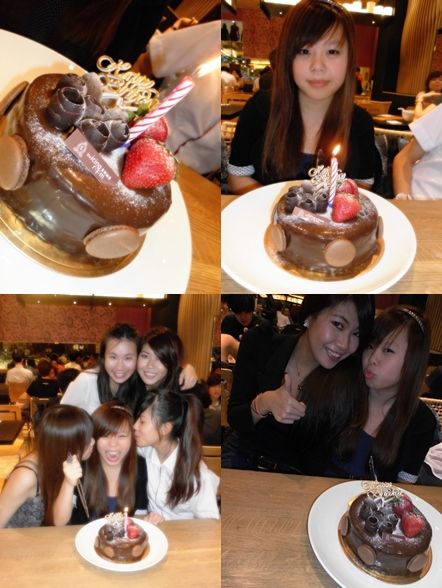 Lastly, it was Shiling birthday. We had our dinner at Ramen Play. Chatted and gossip as usual.
It's always a fun day when I'm out with my girlfriends. Love them so much ♥!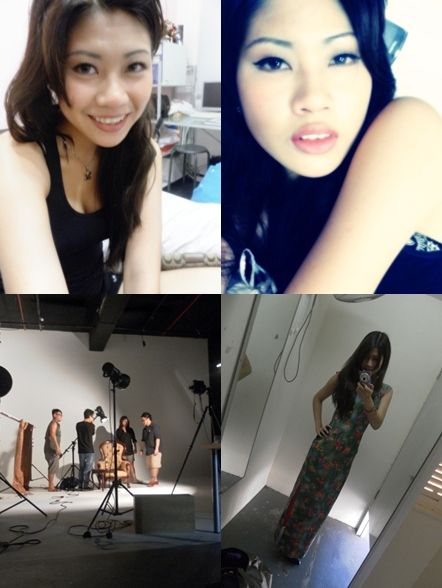 I was selected for a drama print ad for Mediacorp. It was a tiring process and I gain a lot of experience from it. I love the make up done by the make up artist.

Family outing is always important, it bond us closer together and
I love going out with my family a lot ♥!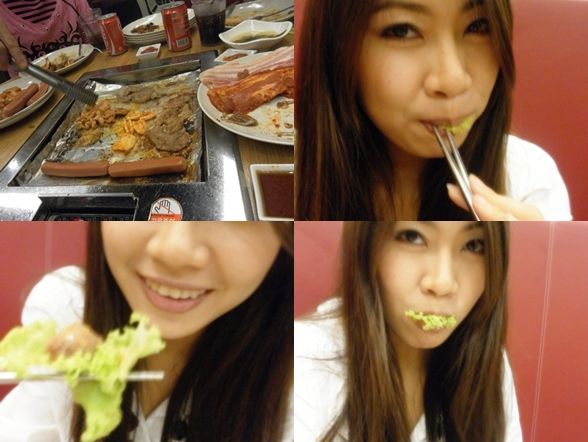 We visited CHANG korean bbq at Iluma, it was my very first time eating raw vege and I enjoyed it so much! The taste of the raw lettuce wrapped around the bbq pork was such a mouthwatering experience. I would definitely love to try it again soon!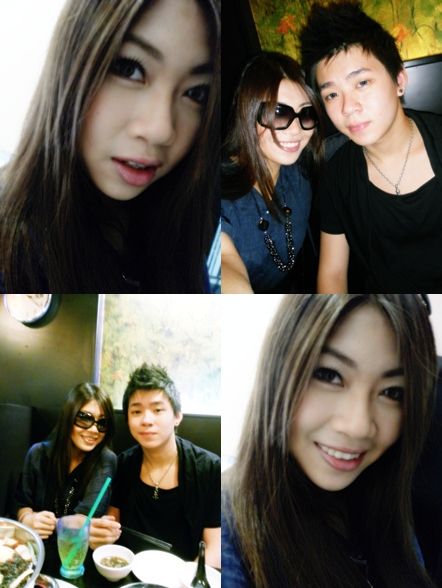 The very next day, we head back to bugis for steamboat.
It's my family all time favourite as we get to sit down, chat about anything under the stars and enjoy the delicious meal at the same time.
Yes, I definitely gained weight during this 2 months because of all the delicious food I consumed.

It was down to cramming for our final paper. I swear that I became a geek unknowingly!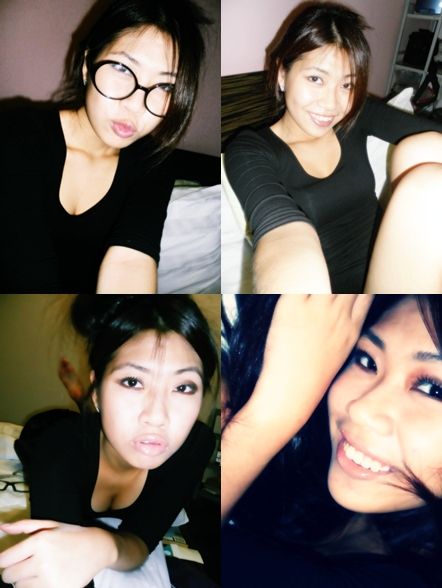 These shots was taken while I took some interval breaks. HAHAHA!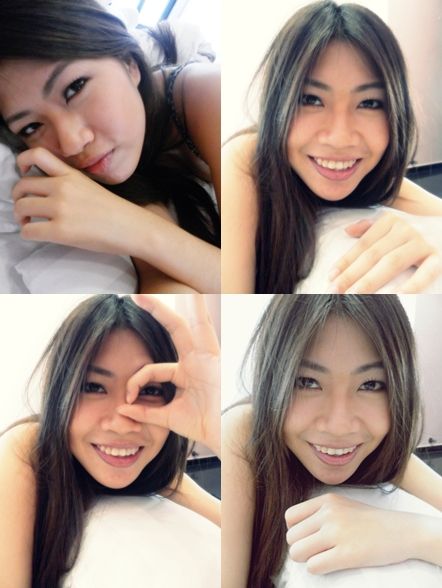 How can I ever resist picture-whoring.
If you notice, I changed my hairstyle to center parting now... Tell me what you guy think!
HAHAHA!

Once exams are over, that's the beginning of my favourite time in life. PARTY, PARTY, PARTY!!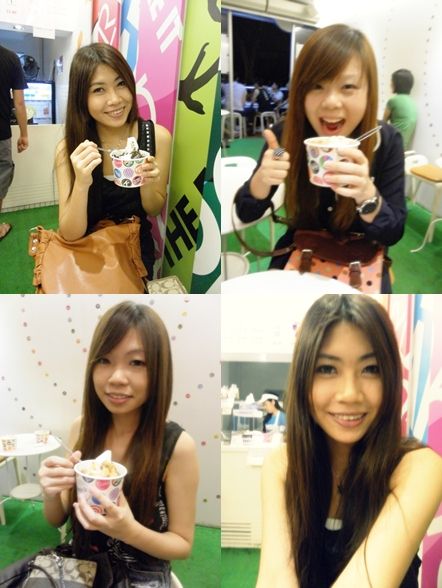 Frolick with my girlfriends yesterday!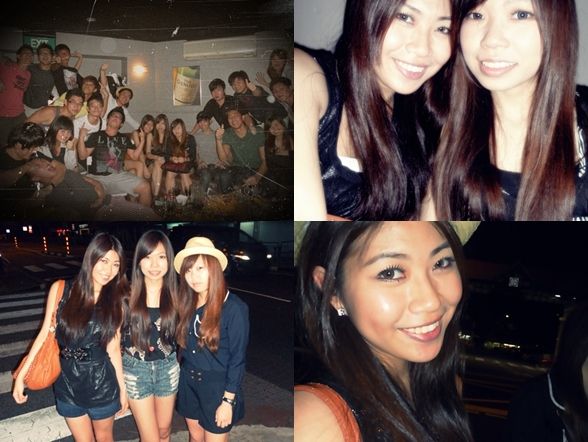 Head down to Romance pub at Serangoon with my girlfriends to meet up with Raymond and his friends. The boys had their drinks and fun.
Well, I had fun watching them have fun. ?_?
It was fun though, with my girlfriends and all.. Love them♥.
I can't wait for movie date with them on Wednesday.

THE BIGGEST NEWS IS:
My baby bro and cousin are now enjoying their journey to becoming a man!
Baron enlisted into NS on 7th Sept at Tekong and
my brother enlisted on the 8th Sept at Selarang Camp. I'm so proud of them all yet I misses them so much, especially my brother who I have relied on for the past 18 years...
He have always treated me like a princess, giving in to me, doing everything for me.
I am going to miss him so much and I'm not used to not seeing him everyday! Boohoo!
Still, I wish them all the best in NS, do all of us proud and at the end of 2 years, I hope they will come out from NS as a fully transform man.
I can't wait to see my brother on the 23rd! :D I'm already counting down.... hahhaa!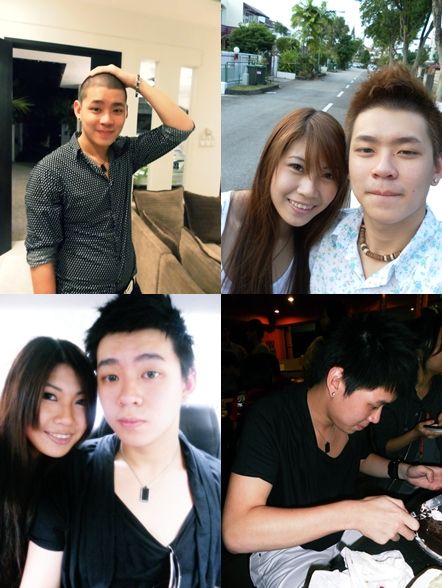 My bald brother. I think he looks equally good with or without hair. What do you think?
Samuel Gan, I miss you and love you so much ♥♥!!

Will blog soon again! I promise!
Stay tune (:

LOVES CAS ♥