I hereby wish anyone who reads this blog a MERRY CHRISTMAS and a very HAPPY NEW YEAR!



Once again, I neglected this space for a really long time despite my holidays!
Life has been going on fine these days.
It's a brand new year now thus let's all put the bad memories away and welcome the good.

I had an awesome 2011. I hardly have any bad memories of 2011, life had been awesome.
Guess I'm so blissed to have an awesome family, boyfriend and friends I can relate to.
My 2011 was simple yet one of the most amazing year, hardly any heartaches or unhappy stuff.
Anyhow, goodbye 2011 and HELLO 2012.
I'm definitely looking forward to all the upcomings stuff that will be happening this year.


2011 Events
Almost all my cousins and I who are over 18 have got our driving license thus travelling is definitely way more easier now.
I went for some night spin around Singapore with my cousins and we enjoyed our night chilling at Liat Tower Starbucks with the company of Monopoly Deal ♥.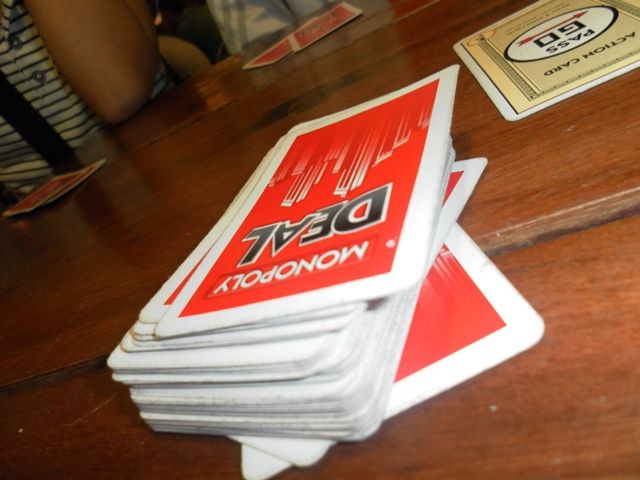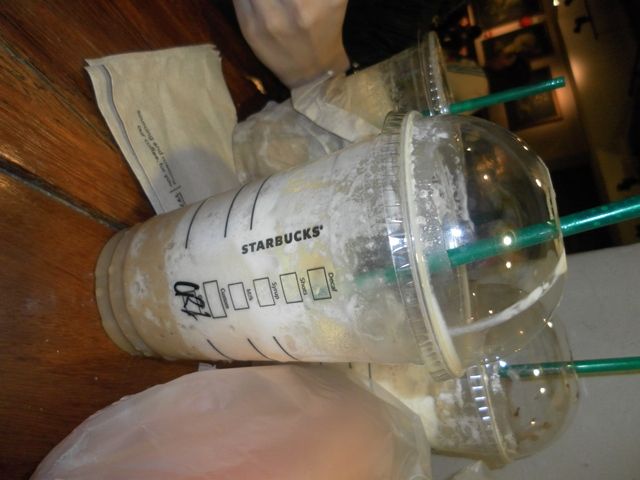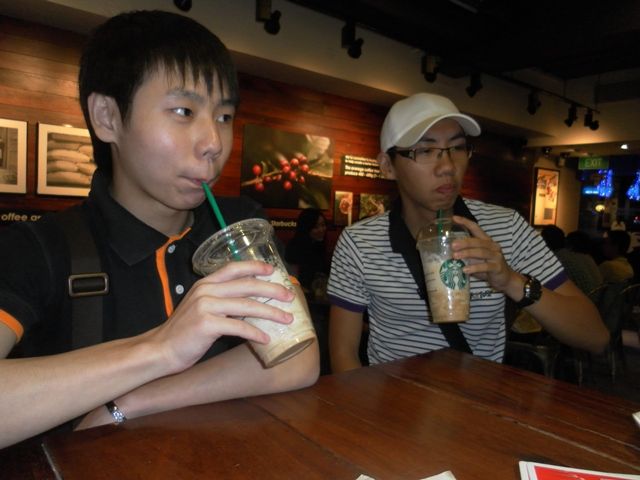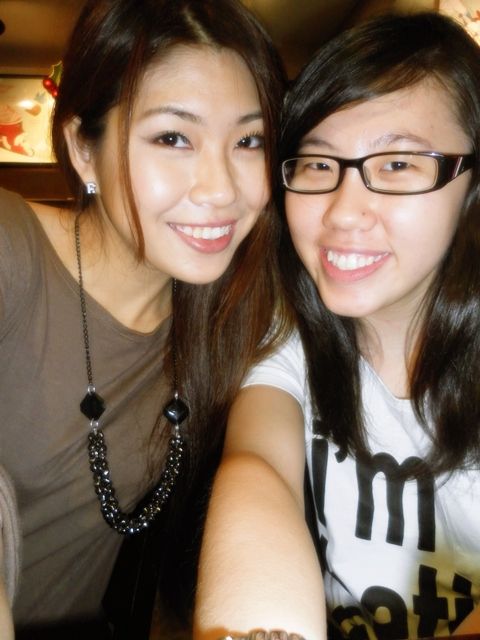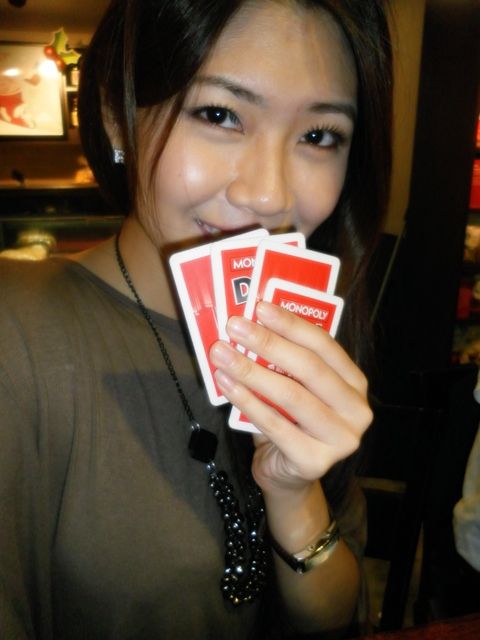 Had alittle eyelash problem that night so ignore my eyes!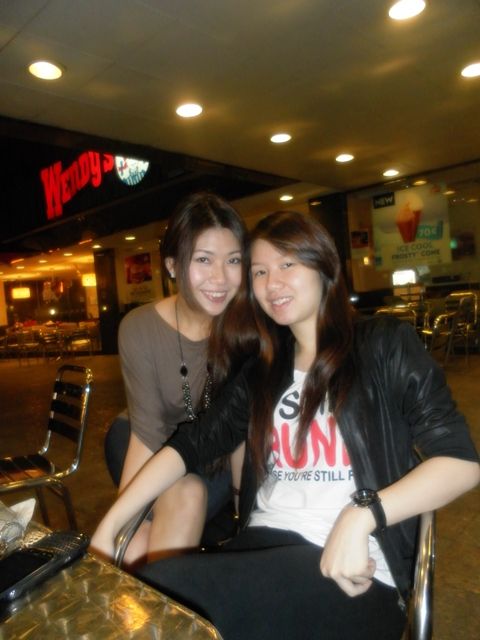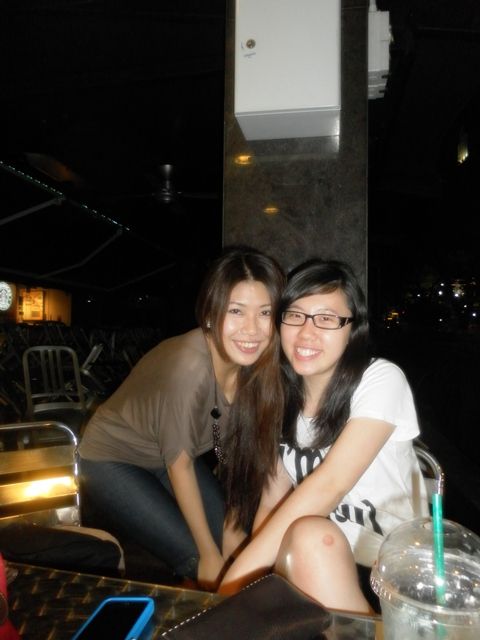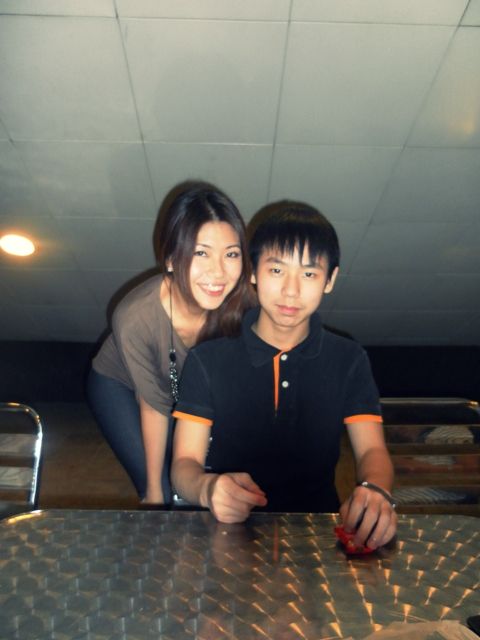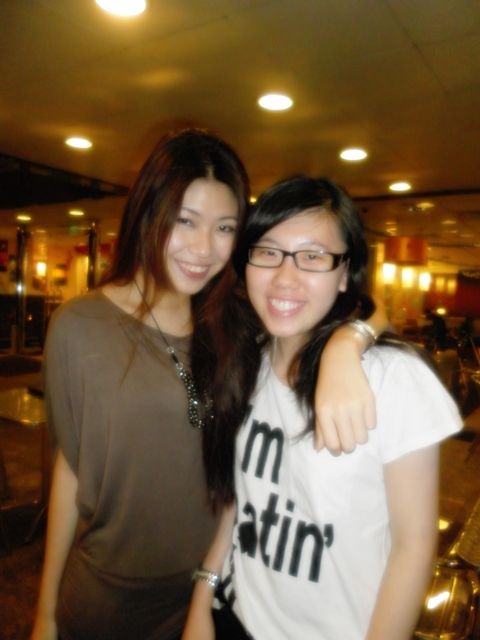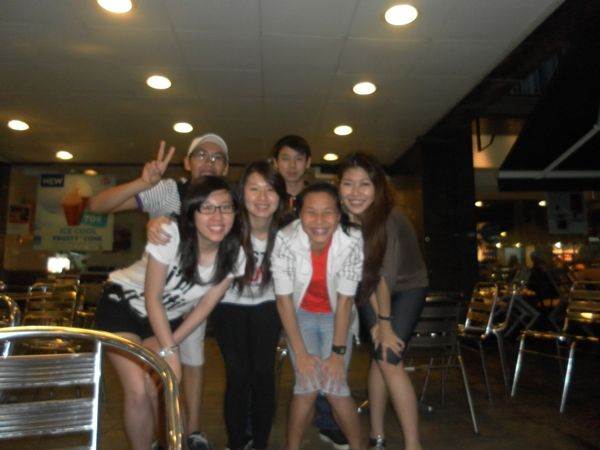 My beloved cousins ♥♥♥♥♥!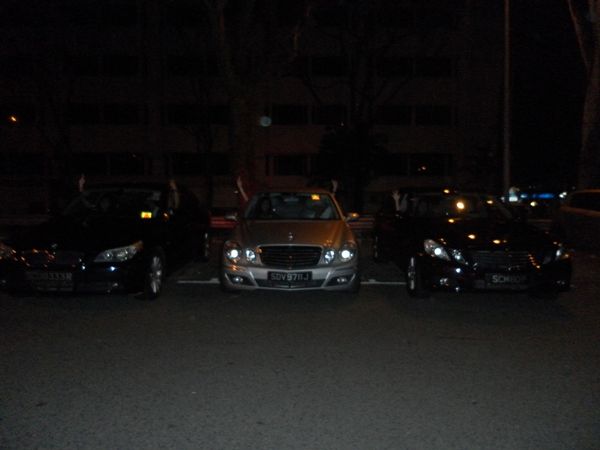 Can't wait for another night spin with them!
Nana should just get her license so that she can drive one of her parent's car out too! HAHAH.

Then I had my project event execution on 19th Dec. Was glad Raymond was there to help out.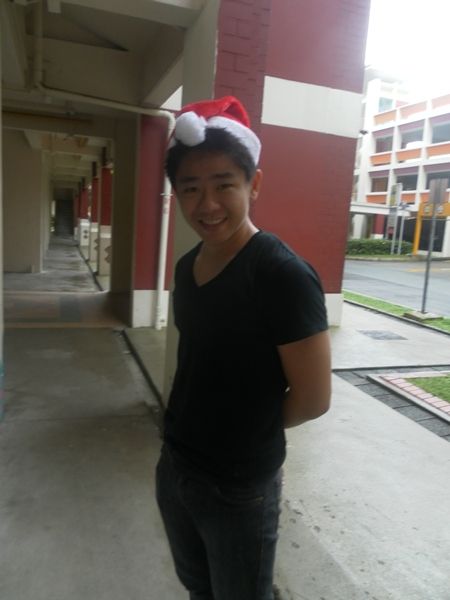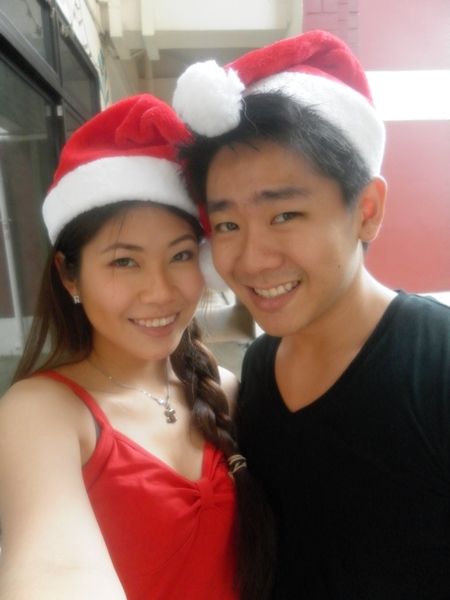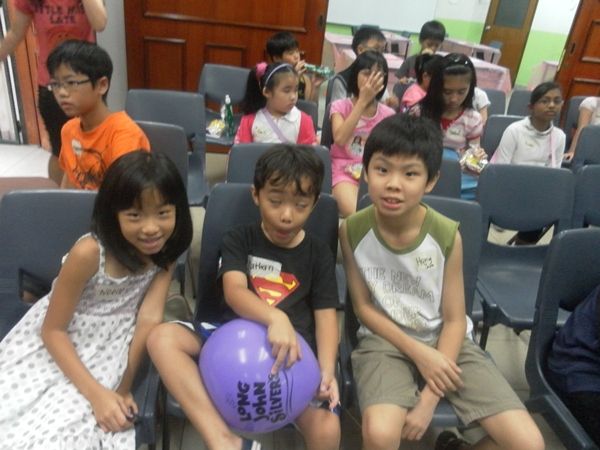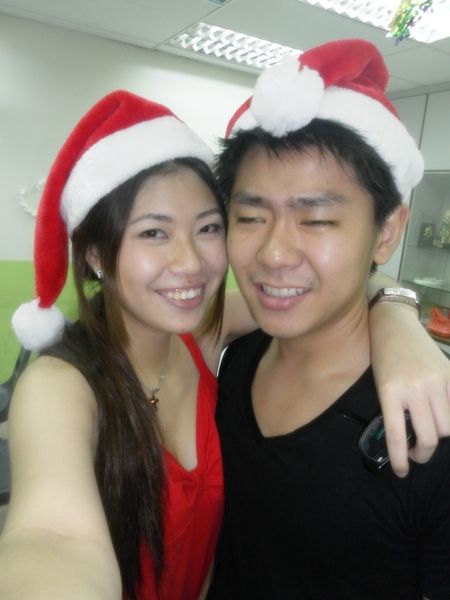 Thanks baby ♥♥!

December was crazy busy with project, work and also party time with my girls.
During Christmas EVE EVE (23rd Dec 2011), my girls and I had a girls' night out at Phuture!
The cutest thing was, Raymond and his boys were also having their boys' night out at Phuture.
So technically, we were in the same club, same dance floor but different side.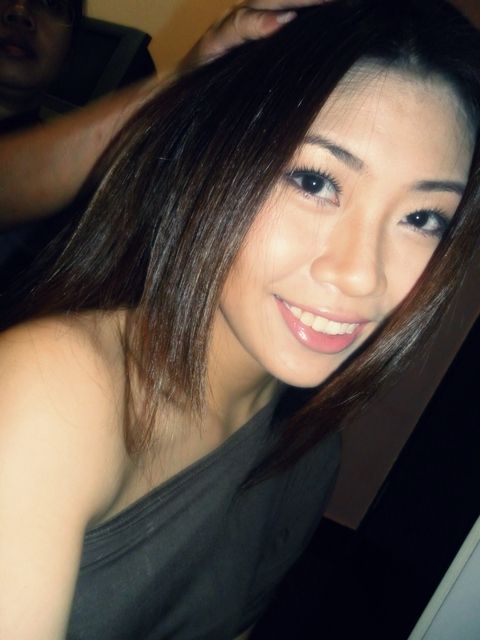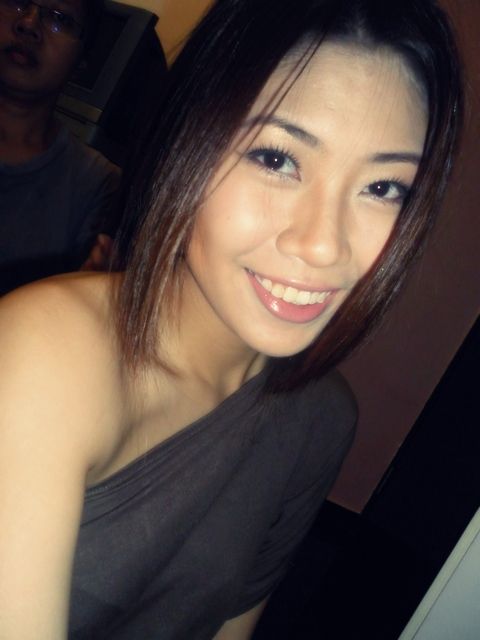 Preparation for a night out! Always fun to doll up!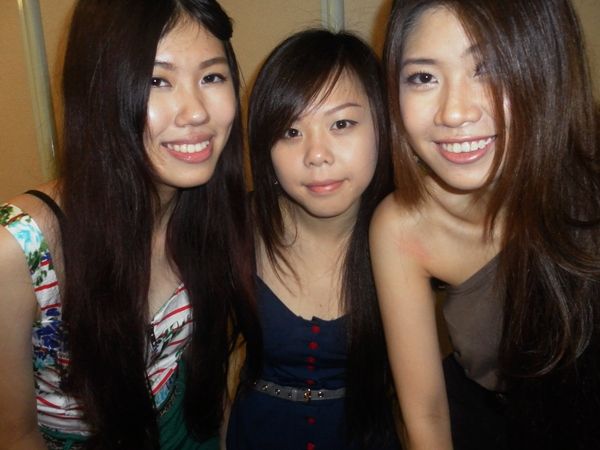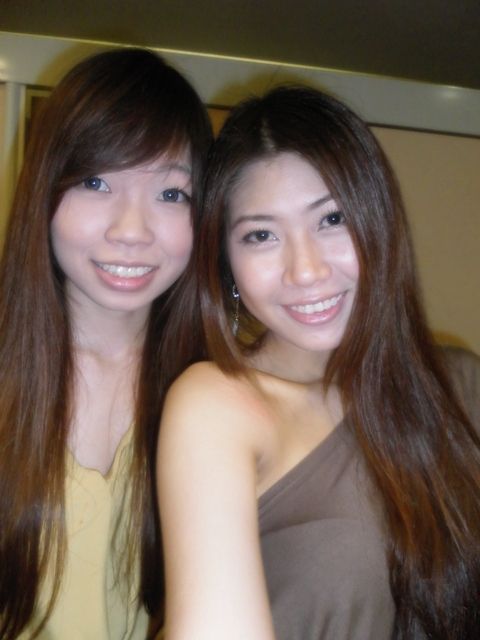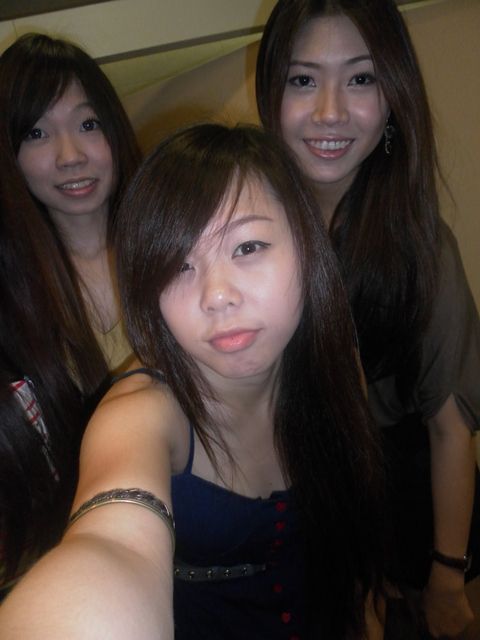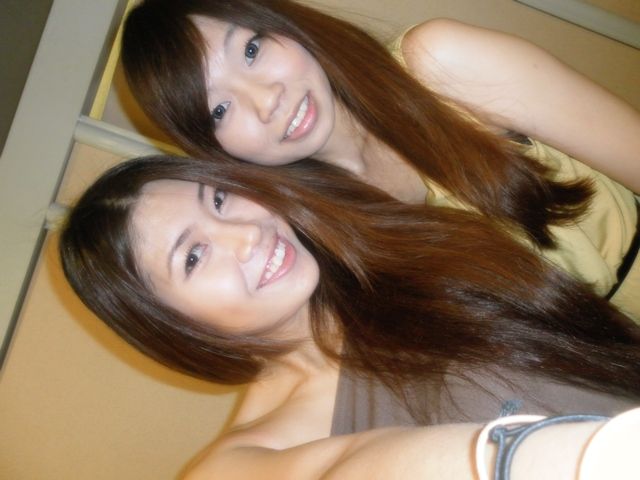 Photos with my girls! Had a really fun photo taking session ♥!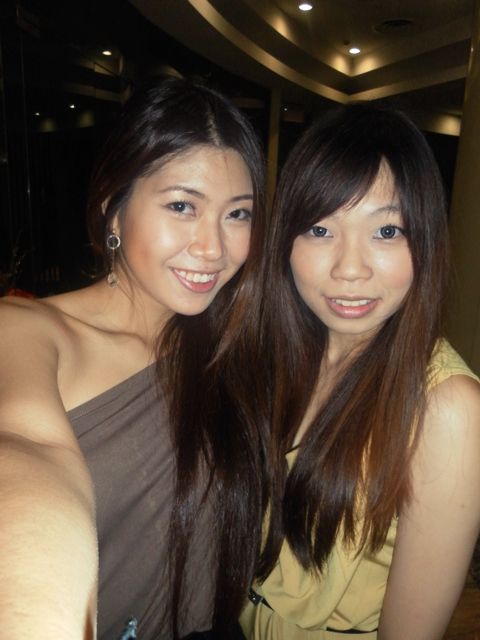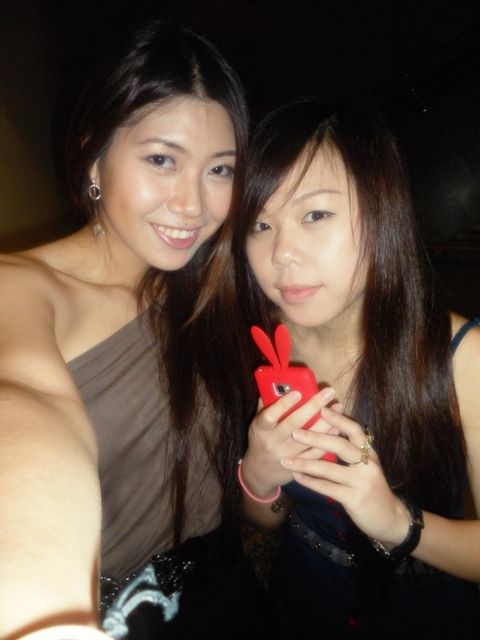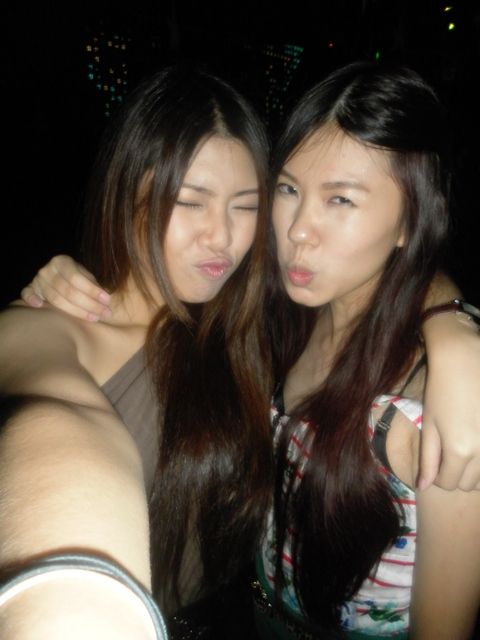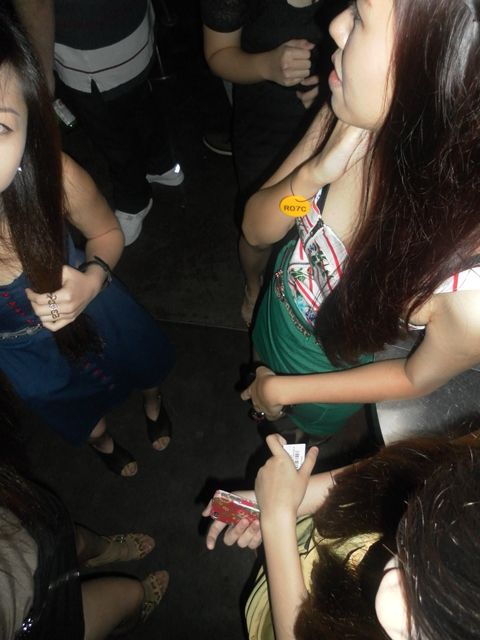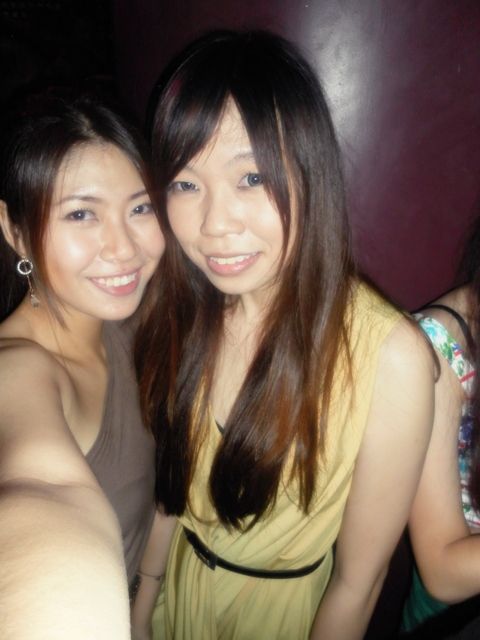 Photos taken in the club!

After dancing with the girls till the last hour. We decided to join the guys at the other end of the dance floor as well!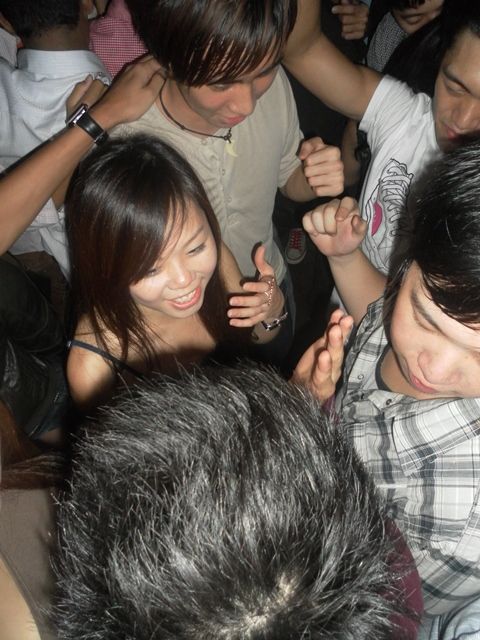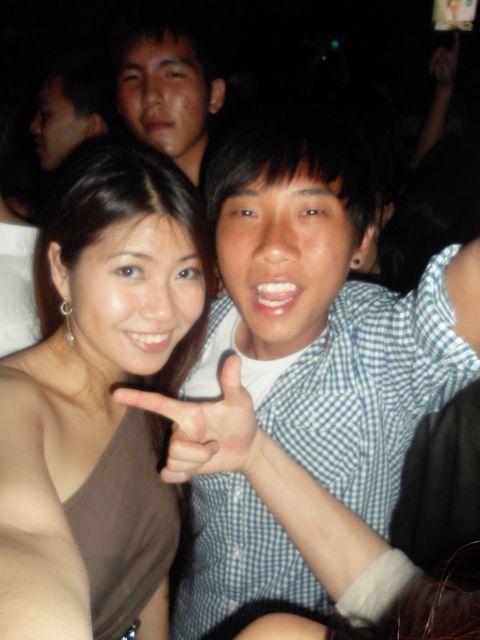 Had so much fun that night but my feet were so sore after dancing the entire night!

On Christmas EVE, had an initial plan with the girls to go ice skating but it backfired because of partying the night before. Our poor legs were too exhausted to skate so plan cancelled.
I was pretty upset since I wanted to celebrate christmas with SHERYL♥!
Texted Sheryl and we make another plan! A Christmas eve date ♥♥!

I ended up having the best Christmas celebration EVER ♥♥♥!
We started our day by heading to Chinatown together and we got lost while search for the restuarant Crazy World Cafe. We felt like a tourist exploring Chinatown and looking at maps.
Finally we found the place and had a very very satisfying meal!



Dolling up for Christmas Eve!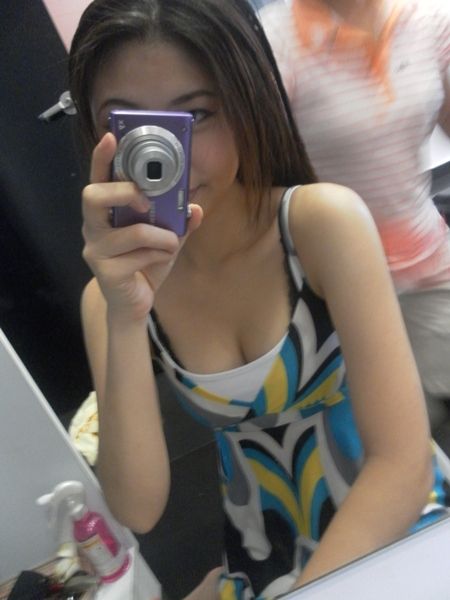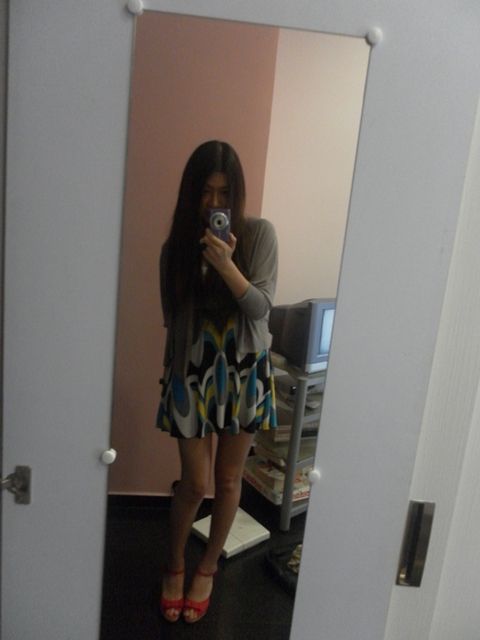 I wanted to add alittle christmas spirit in my dressing!

At Crazy World Cafe,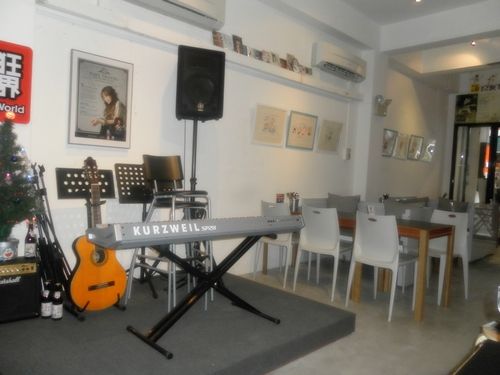 The ambience was really good.
And Sheryl had her bimbotic moments there!

Sheryl: Let's order the chicken wings!
Cas: Alright, 3pcs Chicken wings then.
Sheryl: So less? Order 6pcs instead, I never eat Chicken Wings for very long already!
Cas: Okay... (Mind was thinking, 6pcs??? Isn't that alittle too many?!)
So when the chicken wings arrived, Sheryl was shocked at the number of chicken wing that was served.
Sheryl: How come so many?
Cas: Correct what, 6pcs right!
Sheryl: This is 12pcs?!
-STUNNED- -BURST OUT LAUGHING-

One of the most hilarious bimbotic moment I experienced with my bestfriend.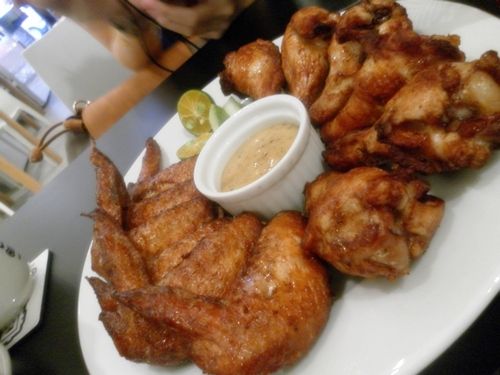 We stuffed ourselves with the chicken wings and I swear I was scared of chicken wings when I walked out of the restuarant!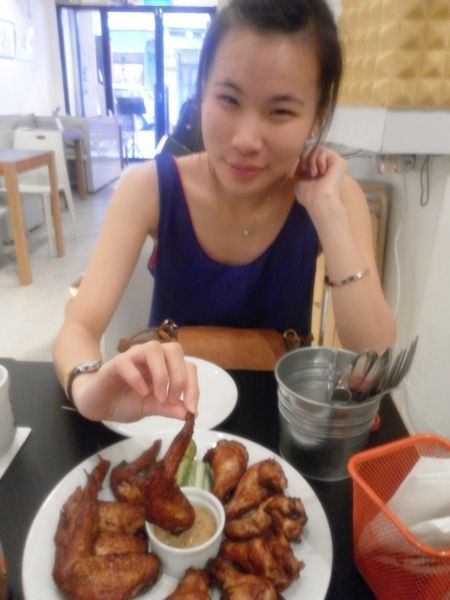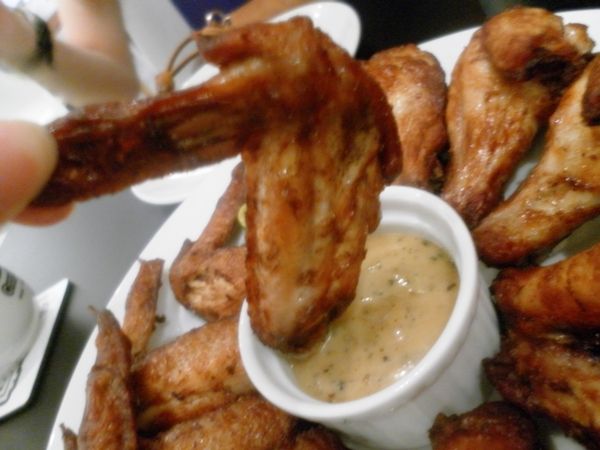 The chicken wings were delicious!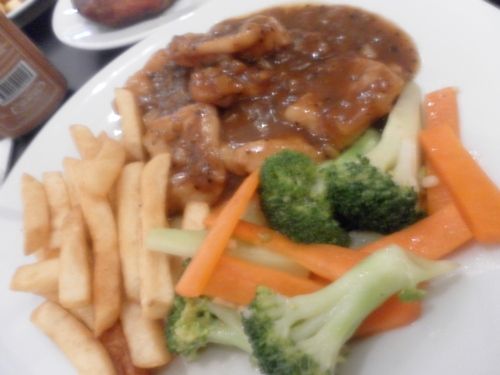 My main course, the Black pepper Dory.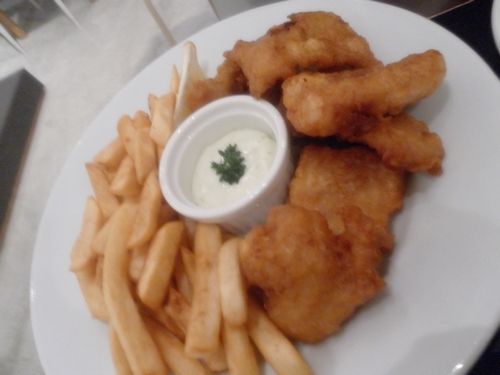 Sheryl's main course, beer battered fish and chips.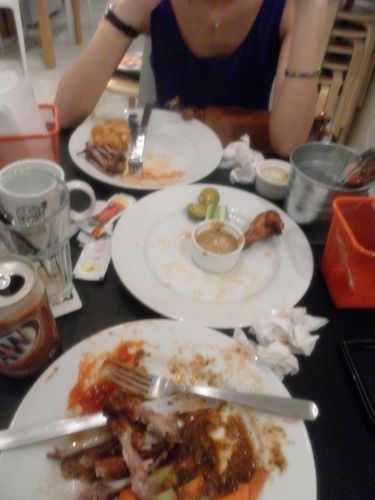 We managed to clear up everything! Very satisfying meal indeed!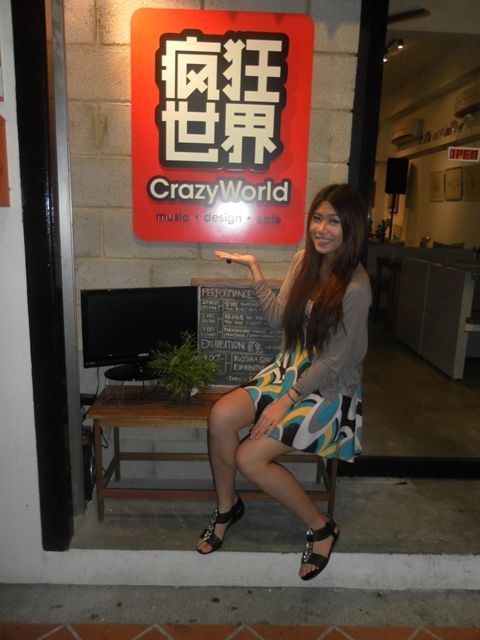 Everyone should visit this restaurant! Highly recommended!
Next, Sheryl and I head down to Orchard to view the Christmas light!
It was our first time walking in the street at orchard road thus we were pretty shocked at how pack orchard was!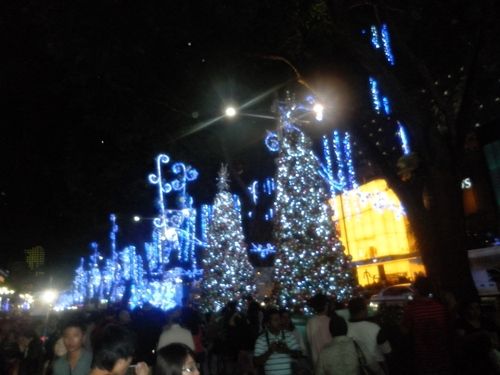 Still, it was a worthy experience.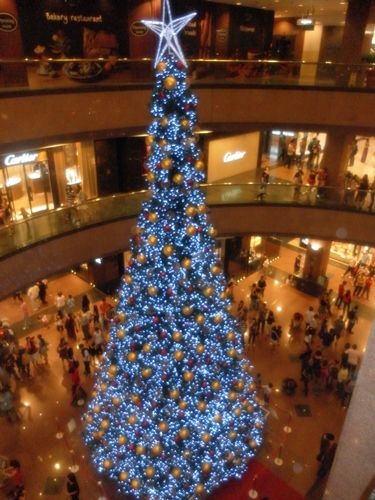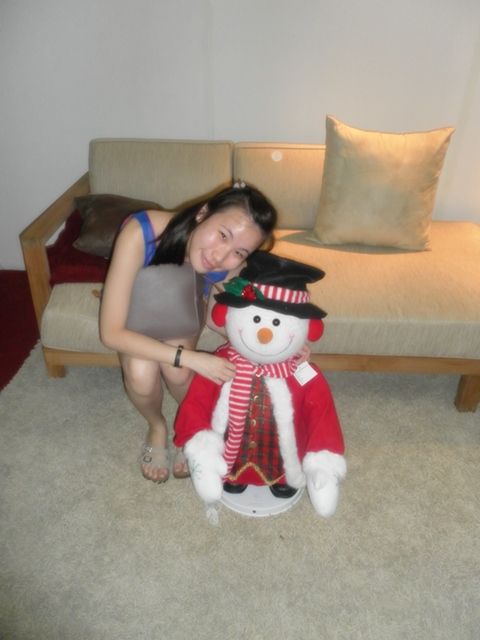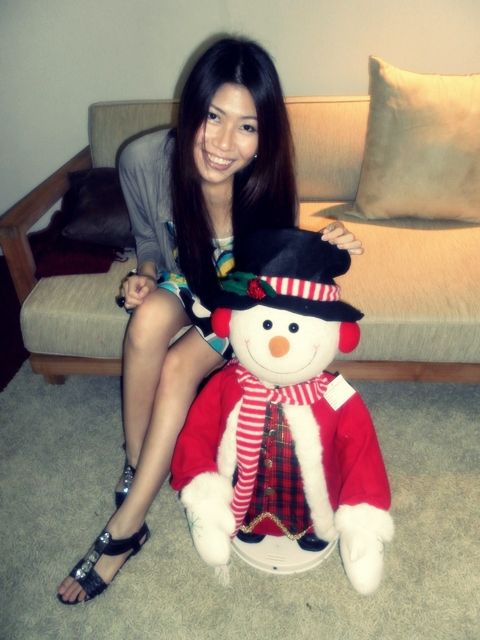 Had an extremely fun christmas eve with Sheryl! So glad I spent my 2011 Christmas eve with her ♥!

On Christmas day itself!
Celebrated Christmas at Davina's house because we decided to celebrated my Grandfather's birthday early!
As usual, Christmas with my family are always fun, especially at Davina's house.
Played Kinect Xbox, sang karaoke at the karaoke room, had gift exchange. Love it so much!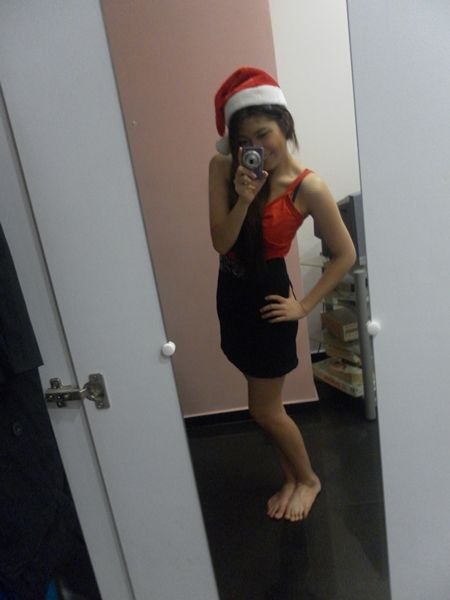 I hope everyone had fun on Christmas as much as I did.
Once again, MERRY CHRISTMAS TO ALL.

Enjoy an awesome 2012, live it well so when it comes to 2013 there's is nothing to regret about.
I believe when you live your life to the fullest each day. You will never have anything to regret about.
Enjoy 2012 people!
HAPPY NEW YEAR!

p/s: Will be blogging about Raymond's 21st birthday in the next post!

Stay tune (:

LOVES CAS ♥