BANGKOK WAS A BLAST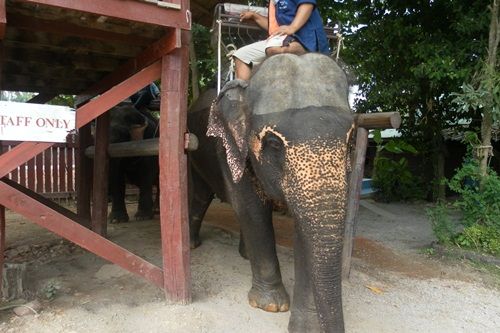 As mentioned, I went to Bangkok during March with my family and Georgina. Bangkok was such a heavenly place to be in for girls. Endless food, endless night life and not to forget, ENDLESS SHOPPING. There are so many shops just waiting for us to be in there and grab anything we like.
Their items cost as cheap as 100bat = $S4. You can imagine my expression when I saw a 100bat shorts.
Thank god for Georgina, she has been to Thailand for quite a number of times so she was really familiar with Thailand thus she was our tour guide and brought us to all the MUST go destination in Thailand. Love you sweetheart!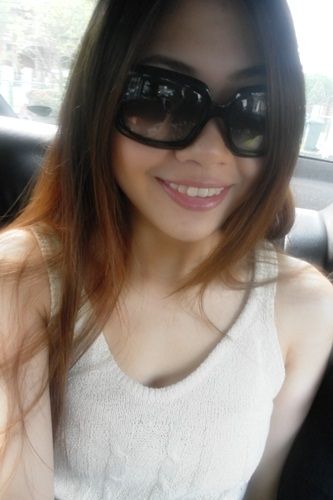 Having our breakfast while we wait for the boarding time.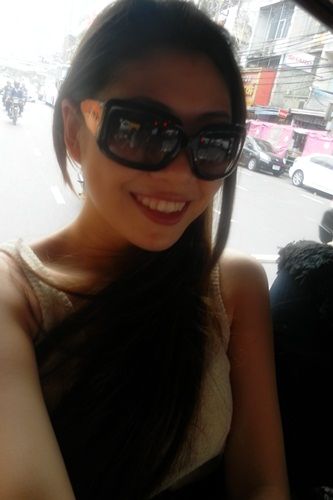 Sitting in a Tuhtuh. It is a must do in Thailand.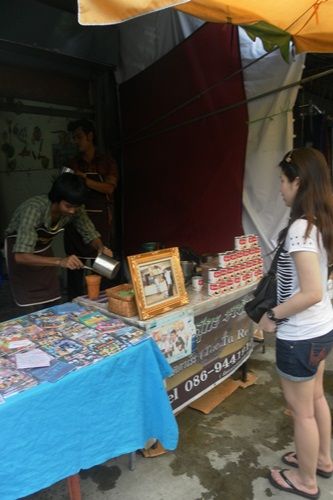 At this crazy market (forget what that place is called).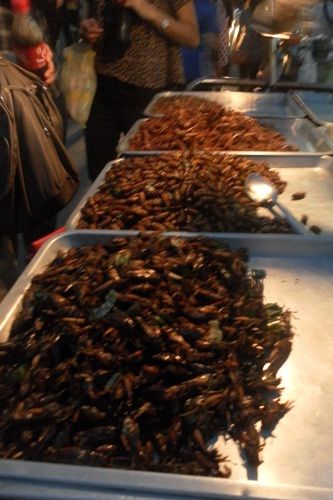 Fried insects.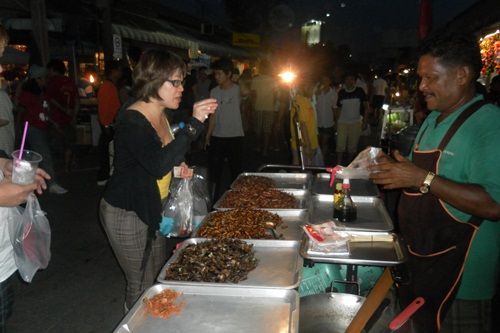 My mum decided to give it a try. I can't make myself eat it because of my phobia towards insects.
The thought of having them in my tummy is enough to make me sick.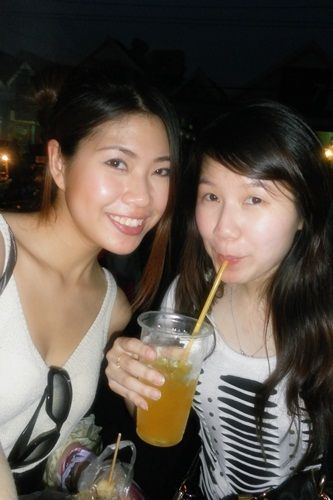 We kept buying drinks because of the humid weather there!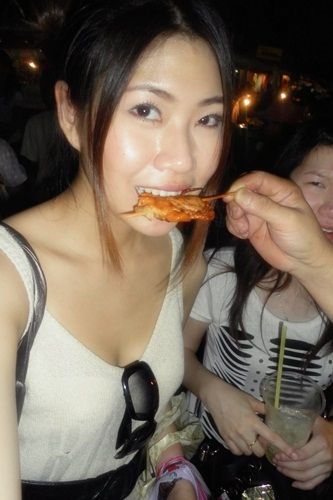 Daddy feeding me some bbq chicken he bought from the road stalls.
Drinks AGAIN.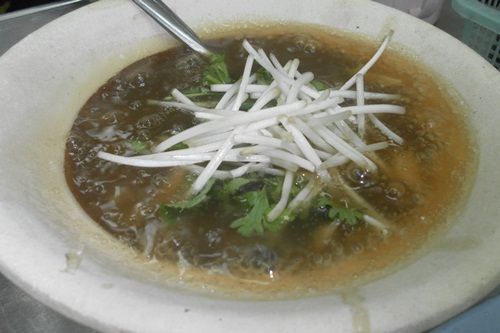 SHARK FIN, my all time favourite. Although I know it is not environmentally friendly but I can never resist shark fins.
On day 2, we woke up at 8am, changed and headed to the river market and elephant ride.
I didn't enjoy the river market since I felt everything there was pretty over priced but I had so much fun riding on an elephant. People also said that riding on an elephant bring ones luck, so be sure to go for an elephant ride when you visit Thailand.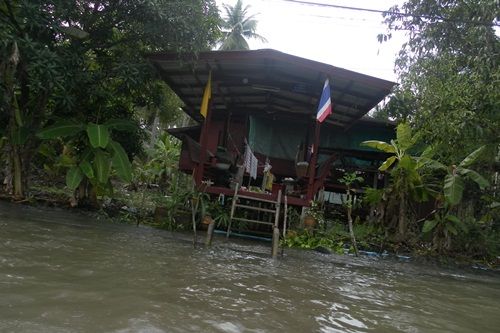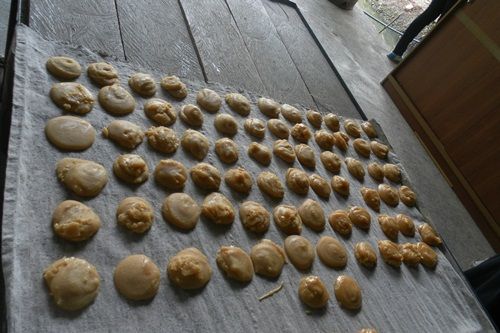 The coconut sugar.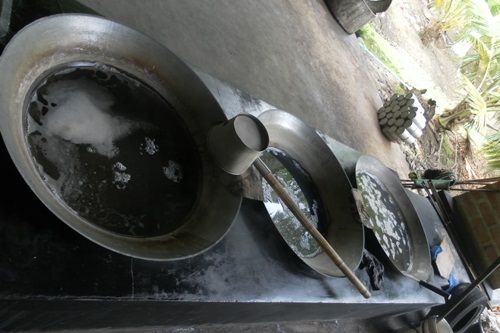 How the coconut sugar are made.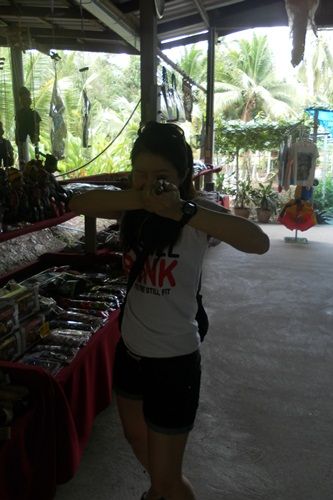 Georgina fooling around. As adorable as ever
♥
!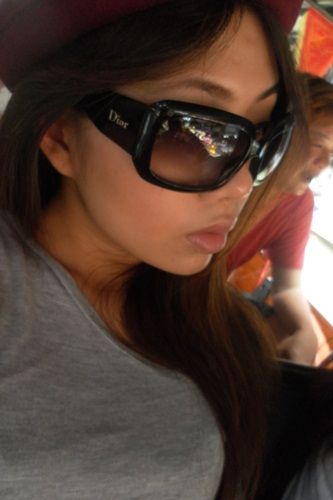 It was really humid, I had my shades and hat on but it wasn't enough!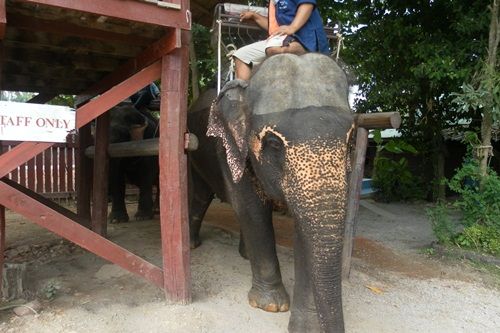 So adorable! God! I can't describe how much love I have for animals.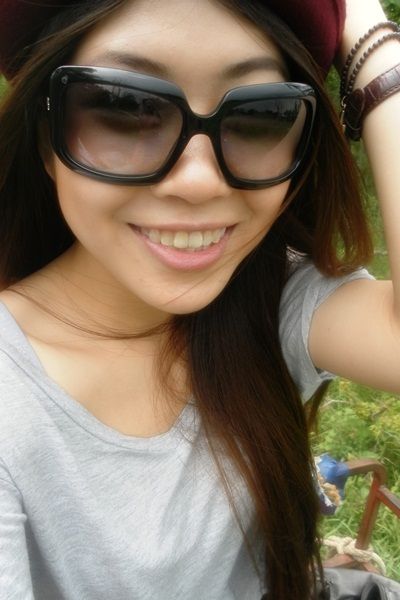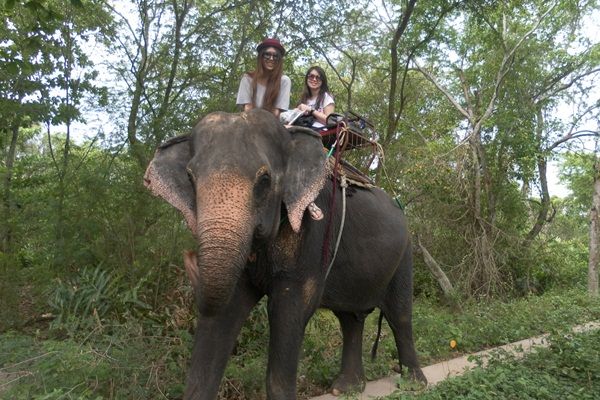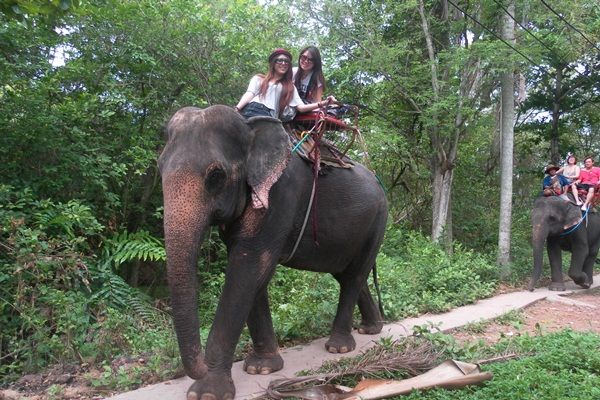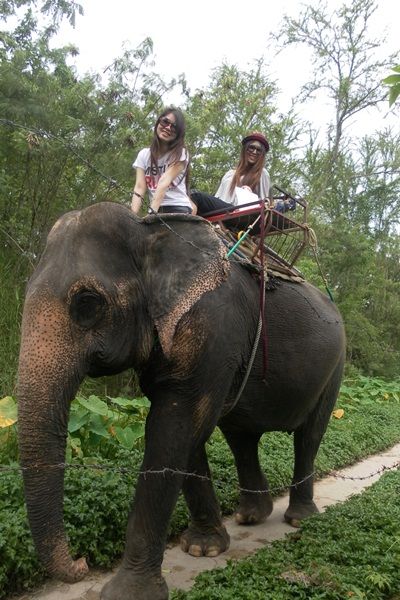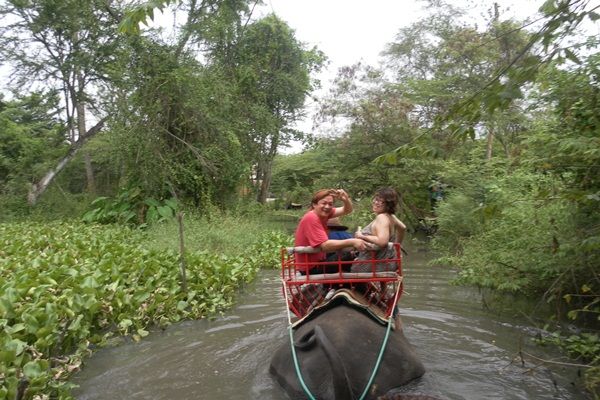 Parents in the front.
Riding on an elephant is really once in a lifetime experience. It was so thrilling and fun! Georgina and I paid the man 100 bat tips for those photos. Worth it? Yes.
On the last day, we kept it more relaxing. Did Mani and Pedicure, had full body massage for all 3 days and some last minute shopping again.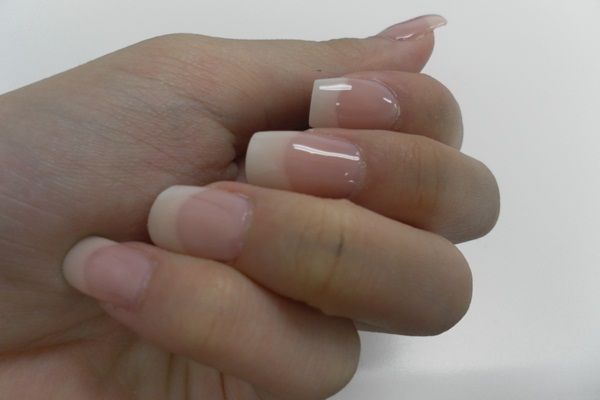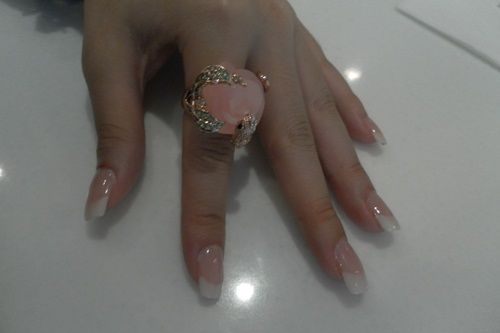 I prefer to keep my nails clean and simple.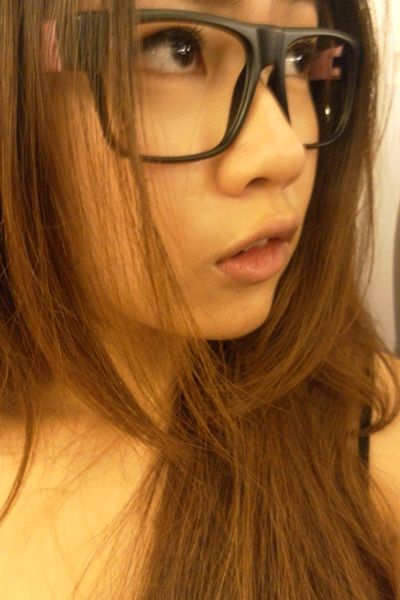 In the plane, on our way back to Singapore.
March was fun. School has started for a week already, I hope April will be fun as well.
I want to cherish all the education I can receive now, have fun learning and embrace life.
No one should complain about their life because the luckiest thing in life is to be alive.
Stay tune (:
LOVES CAS
♥